Happy Thursday!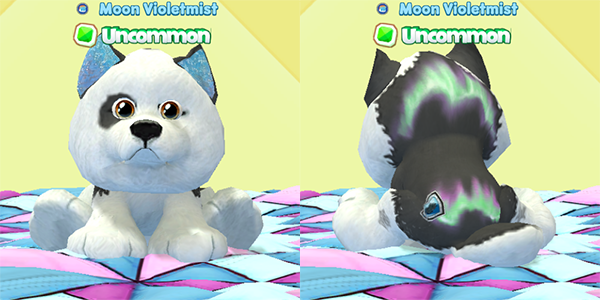 We're kicking off this week with this lovely little husky. I love the bunny eye patch — it gives the husky such a cute look. While the coloring is mostly standard, the buautiful aurora borealis and snowflake patches on the leg make this a really special puppy.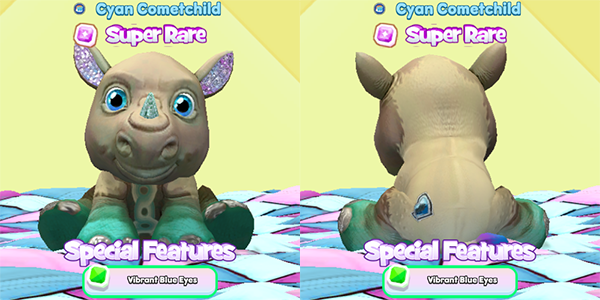 This disco rhino is so interesting — it's a cross between a moon bear and a discho rhino, but the baby received husky features from the moon bear! I love the tan feet, especially with the green horn and blue and pink ears. I love the groovy chest pattern on these babies.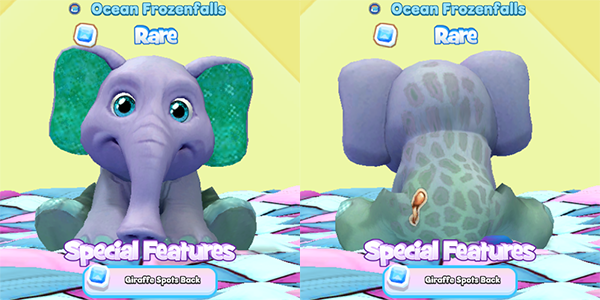 I'm always a fan of colorful pets, and this green and purple elephant is no exception! The green ears contrast nicely with the purple head, and I'm a big fan of the giraffe spots on the back. Super cute!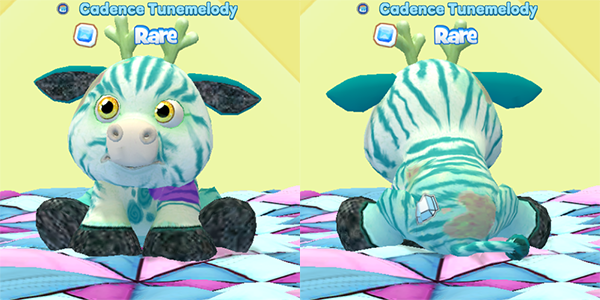 I love this cow! Such an intense color with the mint, and I love that it got green fawn horns to go with, as well. There's a bit of giraffe in there, too, with those giraffe yellow eyes. The big heart patch on the shoulder is a lovely purple, which contrasts nicely with the mint, and you can just make out the swirls on the chest.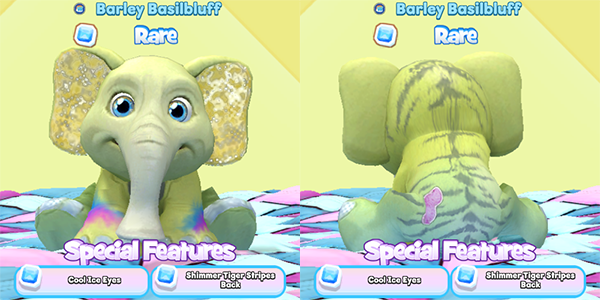 This elephant's ears are so fun! The yellow inner ears come from a yorkie, but they go perfectly with this gradient yellow-green body color. The rainbow flairs are quite vibrant, too, and so is the pink peanut on the back!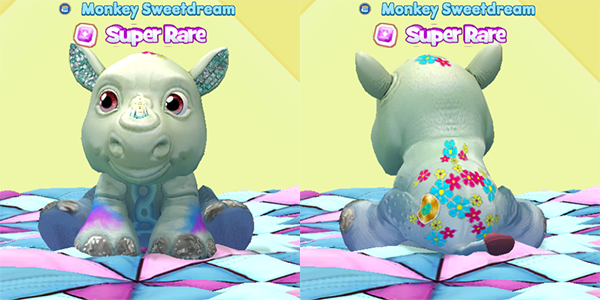 This disco rhino has some intense back patches! I love those flowers. The front is positively subtle in comparison, though it also has the rainbow flair on the leg and that groovy chest pattern. Love those red eyes.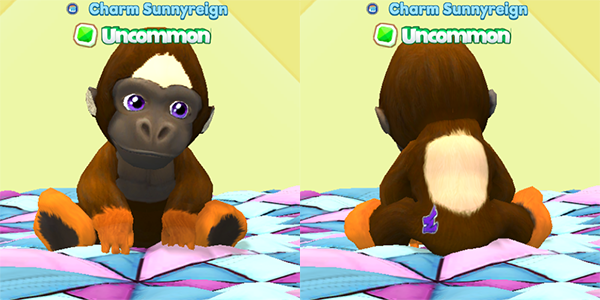 And we're ending on a perfect pet for Halloween! I love this orange and purple combo — the purple eyes are matched by the purple W on the back! Happy Halloween!


I am looking forward to my next spark party (week from Monday, on Halloween day!) and I'm still hoping to get my jackalope, though I'd be happy with some fun colored fawns and bunnies. So far I'm still on track to grow up my froggies, because I still want to get at least an orange one, and maybe even a pink or purple one. Do you have a favorite from this week's batch of babies? Let me know in the comments below!


Download Webkinz Next now — available for iOS, MacOS, Android and Windows 10.