Happy Thursday! It's hard to believe that November is already here.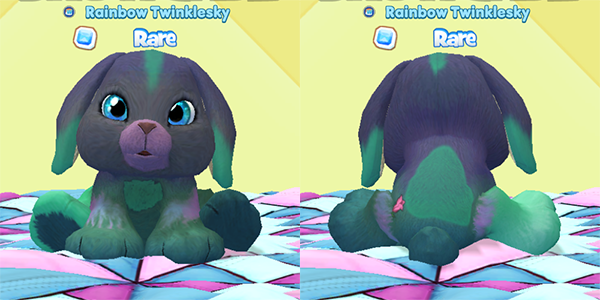 We're kicking off this week with this pretty bunny — I'm always a big fan of these green and purple bunnies, but this one has some lighter patches of purple that are simply adorable. Some of them are from the purple leg flairs, but that purple snout is wonderful and I don't think I've seen it before. This bunny's beautiful blue eyes are very bold.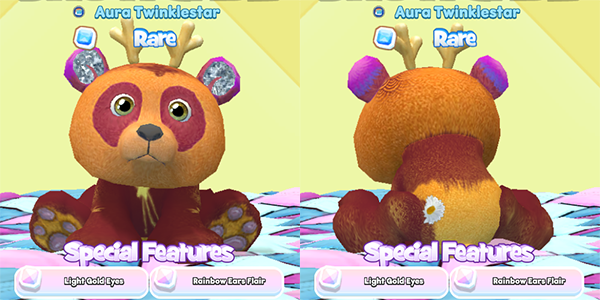 I love hybrid pets, and this jack-o-panda is the perfect herald for the Thanksgiving/Autumn season. I love this orange coloring, especially with the little rainbow tipped ears. The yellow shooting star patch is pretty intense on this coloring, too.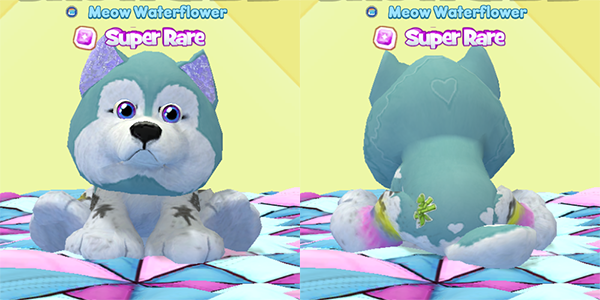 This soft blue puppy has a lot of cool, subtle features. I love the purple ears with these intense blue/purple eyes, and the snowflake pattern on the legs is really cute. There's some subtle little hearts on its butt and head, and that pretty pink/yellow rainbow flair on the legs. The bamboo pet patch is a fun change — must be a panda in that history!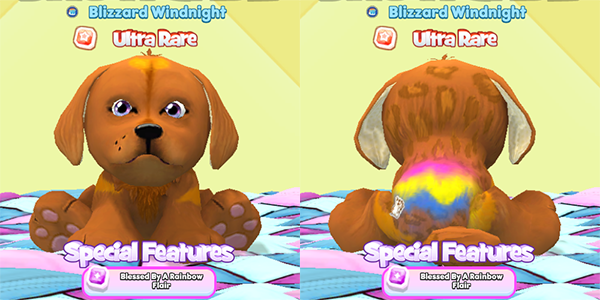 What a fun caramel colored puppy! It looks great with the leopard spots and the big bold rainbow across the back. Most of the other features are more subtle — fluffiness, striping, etc — but those eyes are just lovely.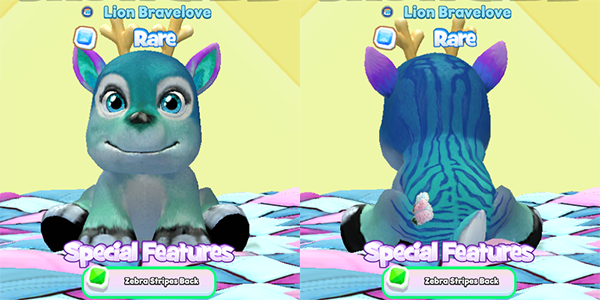 This fawn has such pretty coloring — the icy blue body with the intense blue zebra stripes and purple tipped ears — just marvelous! The theme is continued with the blue eyes and the pink and blue hyacinth pet patch. And of course, I'm a big fan of the fabric inner ears. This fawn has the elephant toes, which gives it an even more unique look!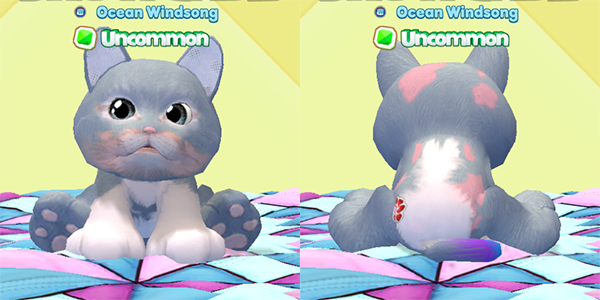 This grey baby is especially fun, since it's a grey orange tabby! The two kitties have slightly different looks to them, so it's fun when you get the grey color on an orange tabby template. While this one doesn't have any tabby markings, it does have those delightful splots of pink color, and those white socks are so cute. The dark grey eyes are really interesting, as well, and of course I love a raibow tail for a splash of color.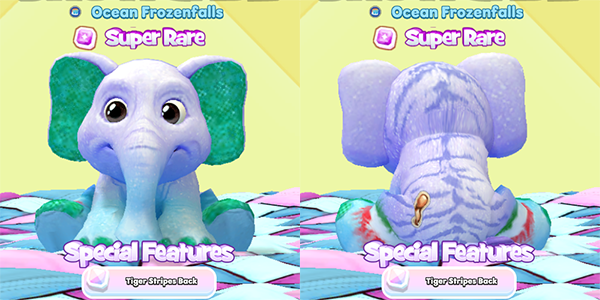 This elephant is so festive! The purple body color looks like it has falling snow, which when combined with the holiday flair on the legs and green toes makes it a perfect holiday pet. The dark eyes give this baby a soulful look, and the tiger stripes are a fun addition.




I love my fun colored pets, but I picked this fawn because of the beautiful back pattern, the subtle green ears and the paw patch (courtesy of an orange tabby!) — all add up to make this standard colored pet something special.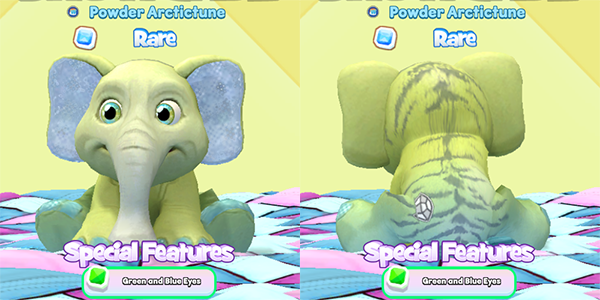 Green, blue and yellow is the theme for this elephant! From the eyes and ears to the toes and body color, this is one coordinated pet. Lovely!


That's it for this week, but now for an update on my Halloween spark party! Watch the results here and thanks to everyone who dropped by to wish us luck on Monday.





Download Webkinz Next now — available for iOS, MacOS, Android and Windows 10.