Happy Thursday everyone and welcome to December!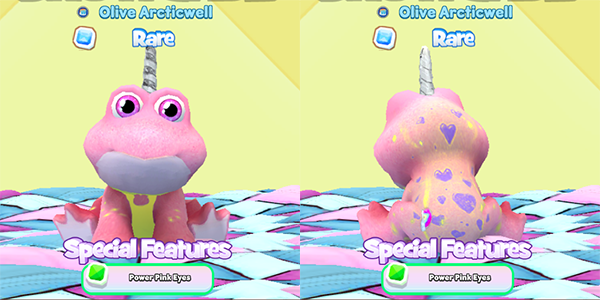 We're kicking off this week with this simply gorgeous pink frog — I love that it has a unicorn horn and those purple hearts on the back are just darling. The cute frog chest pattern just pops on that yellow chest.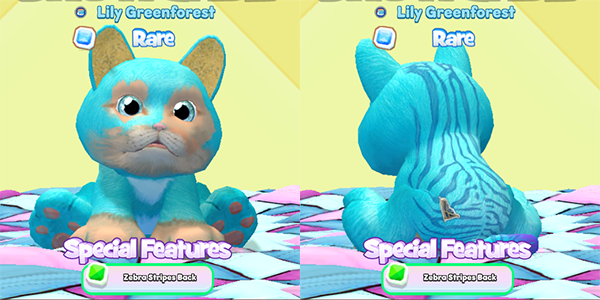 I do love this light blue kitty — the zebra stripes are really fun, and the touch of purple on the tail is so cute. The heart eye patch is just lovely.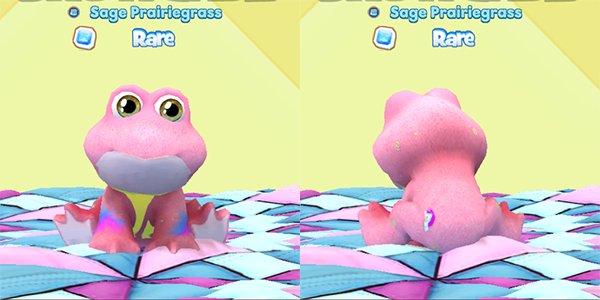 Another pink frog! This one also has pretty prominent yellow on the chest and pretty golden eyes. You can just make out the little swirl patterns. This one is also a combination with a unicorn, though didn't get the horn. Gotta love the rainbow pet patch, though!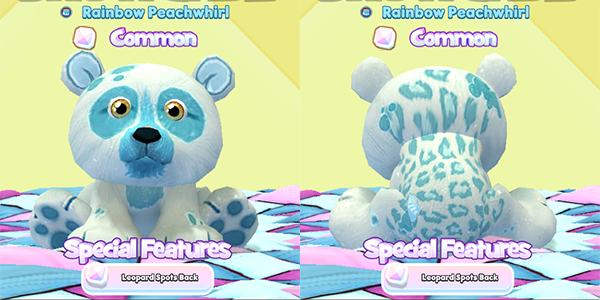 I'm a big fan of the white base color for the moon bears — the leopard print on the back looks great with those standard moon bear patches, too. This baby has a lot of standard features, but the combination is really cute.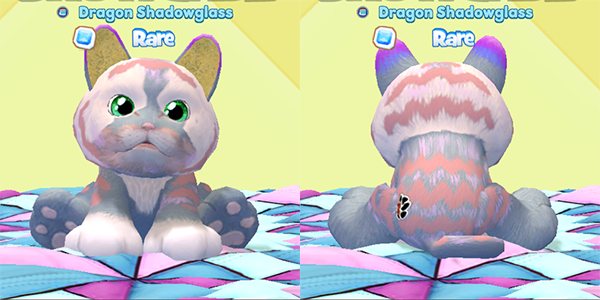 This kitten has a pretty unusual color palette — pink and grey and cream — with pretty rainbow tipped ears. I love the zig zag pattern on the back. This particular pet is a cross between a retriever and a tabby, but it's got the spaniel face pattern. Love these combo pets!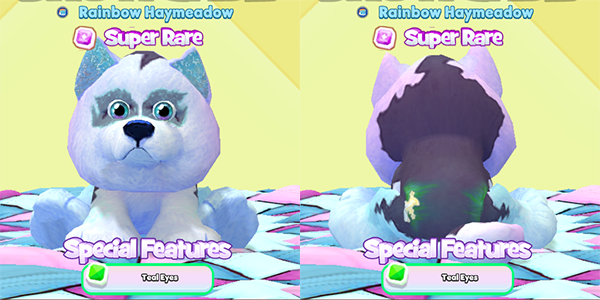 We're ending on a bunch of huskies! First up is this really pretty husky with unusual facial markings — it's soft colored pinks and purples and blues, plus the cool aurora borealis effect on the back. Very pretty puppy!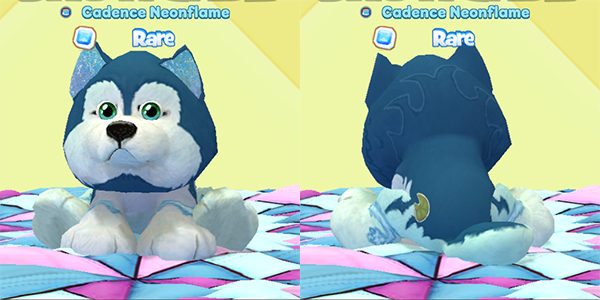 Next up is a cool blue husky — this one has more standard patterning, but it has pretty interesting markings on the legs and back. It has pretty green eyes and a lily pad pet patch courtesy of a frog!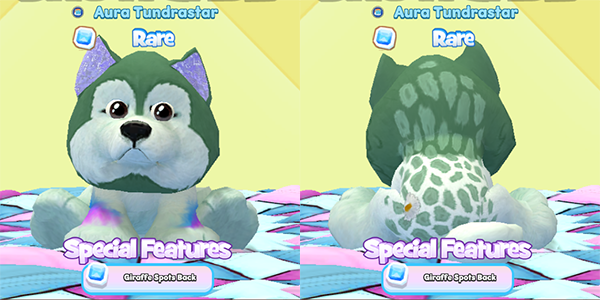 Last but not least is this fun green husky! I love how the giraffe spots look on the darker head versus the lighter body. Its pretty purple ears go with the rainbow patches on the legs, and I love the spring fawn brown eyes and daisy pet patch!


It was pretty exciting to see the pink frogs this morning, which leads us to the results of the Black Friday spark party! Check out the video below to see how we all did.





Download Webkinz Next now — available for iOS, MacOS, Android and Windows 10.