Happy Thursday!


The holidays are almost here and I'm excited for this Sunday. It'll be a tiny Spark Party with myself and Mandy at 11am — I'll be sparking my Gingerbread Puppy three times — once with my Rainbow Retriever, once with my Pinkalicious Pig, and once with my Pinktastic Lion! There's been so many wonderful Gingerbread Puppy babies and I love the limited edition traits that the limited edition pets have been passing on, so I'm excited. If you have names for puppies, pigs, or lions, let me know in the comments!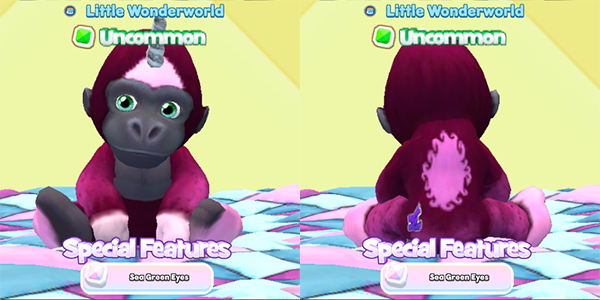 First up is this perfectly pink Gorilla! The main body color is pretty deep, verging on red, but the back patch and feet show off the lighter side wonderfully. I love hybrid pets and this unigorilla is tops!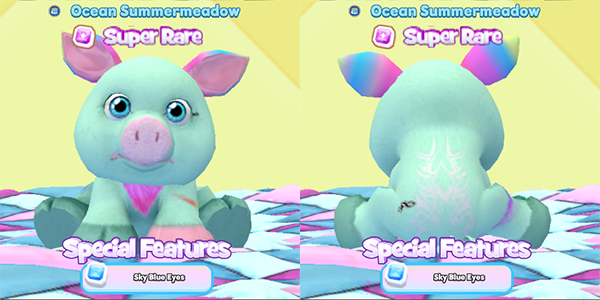 Ocean Summermeadow seems to have had a blast sparking limited edition pets. First up is the adorable piggie, which is the result of a Pinkalicious Pig and Rainbow Retriever. This cutie got the lovely rainbow ears and chest tuft from the Rainbow Retriever and some beautiful patterns. I love how it has the one pink foot — goes perfectly with the ears!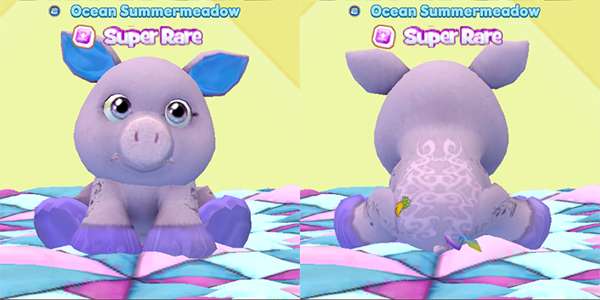 This next piggie is a Pinkalicious Pig sparked with a Pinkalicious Pig! I love this purple color, especiall with the coordinating ears and eyes, and the bright blue ears. There's some cute musical patterns on the legs, a touch of rainbow on the tail!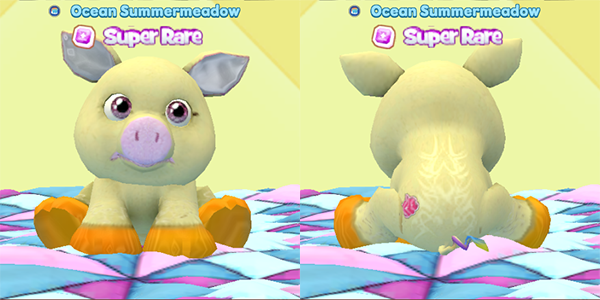 Now this little piggie is a Pinkalicious Pig sparked with a Pinktastic Lion. The lion gave this piggie those cute pink eyes and the shiny silver ears. The yellow body color is super cute with the orange feet. The patterning on the back is quite subtle, but it's pretty neat — and this little piggie also has a rainbow tail!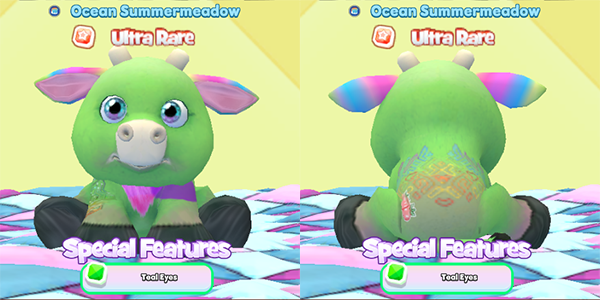 Ocean Summermeadow is still at it! This cute cow is the result of a Fabulous Cow sparked with a Rainbow Retriever. I love the rainbow pattern on the back, and the rainbow ears/chest fur. Those eyes are just beautiful and that purple patch on the shoulder really pops with this green poddy color. So cute! I actually have a Fabulous Cow that I'm growing up — I might save a Rainbow Retriever spark for this combination!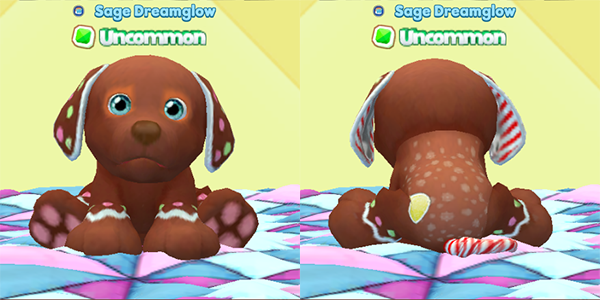 There have been so many adorable Gingerbread Puppy babies! This one is the dark chocolate body color — the tail has a more intense candy cane pattern and the silver eyes from the disco rhino stand out nicely against this color.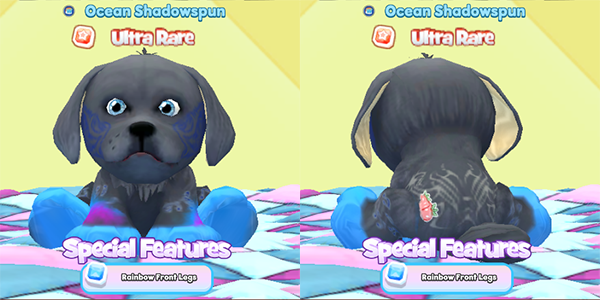 This intense puppy is the result of a Rainbow Retriever sparked with a Super Rare Landrace Pig. The dark body color looks amazing with the those bold blue feet. The rainbow flair on the legs coordinate nicely there, too. The back has some interesting patterns, too, and those little strawberries are adorable.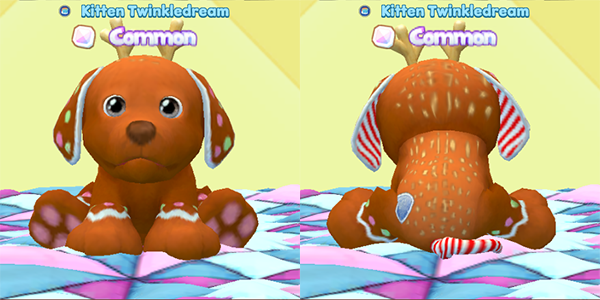 This Gingerbread Puppy is so fun! While I'm still hoping for a jackalope, if I end up with a Gingerbread Puppy baby this Sunday, I may consider trying for a Gingerbread Reindeer Puppy! The spring fawn spots on the back are adorable and the blue gumdrop patch stands out nicely here.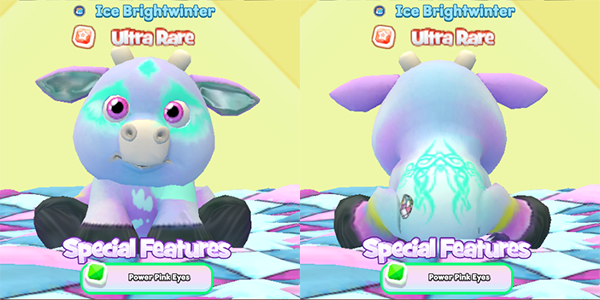 This cow baby is amazing! This color is so intense. Ice Brightwinter sparked a Fabulous Cow with a Super Rare Orange Tabby to get this result. There's just so much color and pattern and brightness — and somehow it feels super wintry all at the same time. Very cool pet!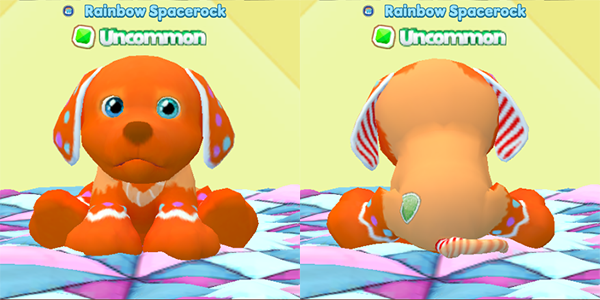 Last but not least is this terrific tangerine Gingerbread Puppy! This puppy has some husky features — the back patch (which makes the green gumdrop pop!) and the two toned eyes — and has a cute little wreath on its chest. Very cute! There are so many adorable colors for the Gingerbread Puppies — I am of course hoping for a green puppy, but I think I'd like one of these orange cuties, too.


That's it for this week! If you're around on Sunday and want to swing by the Adoption Center at 11, we'll be there, attempting to record our Spark Party by ourselves — if we're not successful, there may not be a video, but we'll post the results for sure. Again, if you have any name suggestions, let me know!


Download Webkinz Next now — available for iOS, MacOS, Android and Windows 10.