Happy Thursday!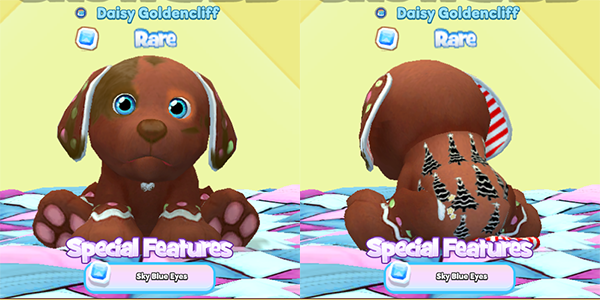 It's still feeling like the holidays in the Baby Showcase! This Gingerbread Puppy has a the seasonal Holiday Tree back pattern and a cute set of bells on the chest. The blue eyes stand out nicely against the darker chocolate colored body.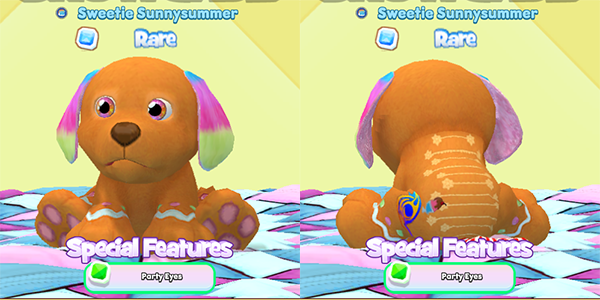 Another Gingerbread Puppy! This one has a really cool back pattern and a slightly lighter body color. This puppy inherited those adorable rainbow ears from a Rainbow Retriever and got the cool Hot and Cold Flair as its limited edition trait. The eye color looks especially good with those ears!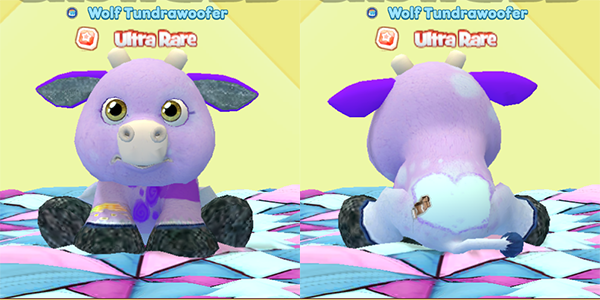 Purple cows are always adorable, but this one has a beautiful heart on its rear! Really beautiful color and traits.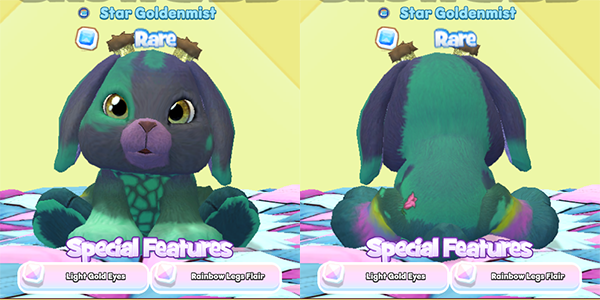 This variant on a jackalope is so fun and it makes me wish I had a giraffe. I love the green and blue, especially with those rainbow flairs on the legs. The golden eyes go beautifully with the ossicones and the patches are just so cute.




Check out this red Gingerbread Puppy! This is such a fun color. It looks great with the hyena spots on the back and the silver ears really sparkle. That giant cookie on the back looks delicious!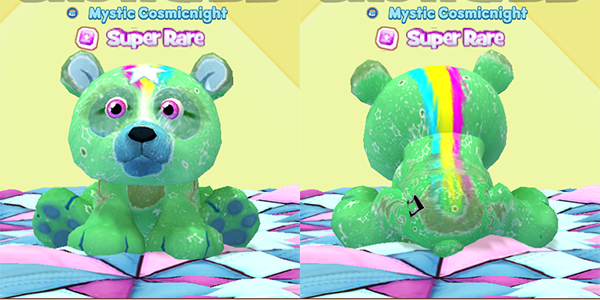 I can't resist a green pet and when you combine green and rainbow… WOW! The pink eyes are so striking wiht the blue and green, and tie in with the pink in the rainbow. This baby has all kinds of beautiful markings and is topped off with a cute musical note pet patch.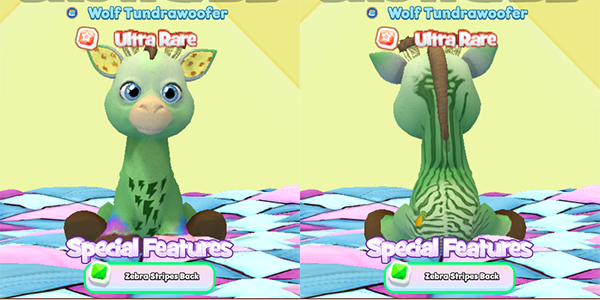 I'm finishing on another green pet because I love them so. This giraffe has fun zebra stripes and I love that the ears and chest pattern are both lightning. All in all, a very cute giraffe!


That's it for this week — I'm still busy growing up my bunny, Grace. I should definitely be ready for a Valentine's Day sparking. I'll definitely try for a jackalope, but if I get one really early, I may spark a few more of my limited edition pets! What's your dream pet?


Download Webkinz Next now — available for iOS, MacOS, Android and Windows 10.