Happy Thursday! Hard to believe that January is almost done. But that means Valentine's Day is almost here and I am ready! Grace and Chocolate Mint are ready to grow up and we'll see if a holiday sparking finally gets me my jackalope.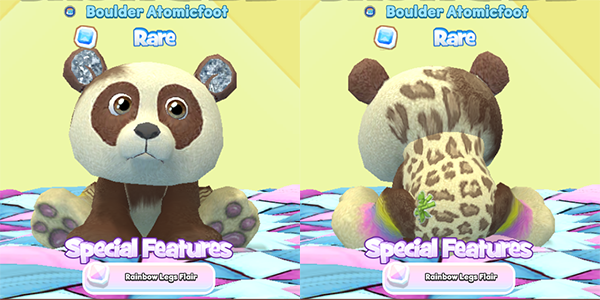 First up is this chocolatey panda! This baby has a nice combination of solid brown patches and leopard spots on the back. The brown on the leg is nicely accented by the rainbow flair, and those golden eyes coordinate beautifully.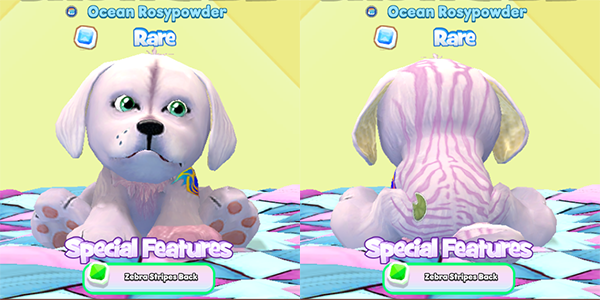 I love this puppy! It's mostly white, but there's pink zebra stripes on the back that are really cute. The lilypad pet patch really stands out on this color, as does the hot and cold flair on the shoulder. The puppy has the pink paw from the rainbow retriever, but those green eyes are all frog!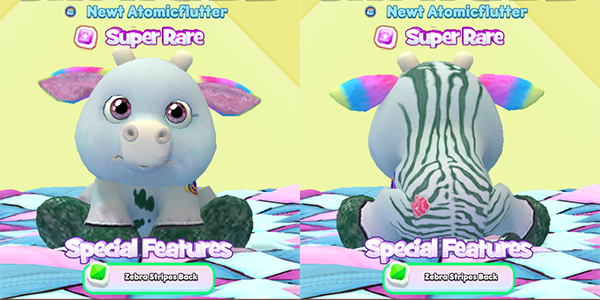 More zebra stripes! Now this baby is interesting because it has a few limited edition traits. It has the rainbow ears from a rainbow retriever and pretty pink eyes from the pinktastic lion! This one also has the hot and cold flair, and it all looks great with the green sparkle hooves and teal body color.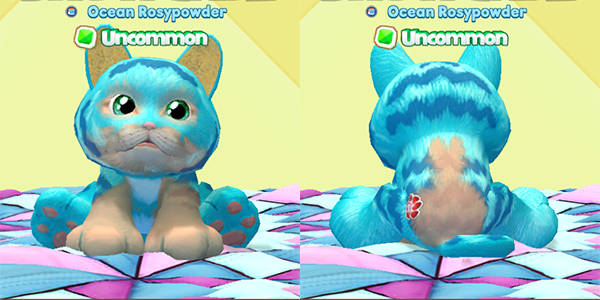 We know I love my cats, and this blue one fits the bill! This is such a pretty color — one I don't have yet — and those zig zag stripes are so fun. I like this color combination with the frog's sea green eyes and that red paw patch is very bold.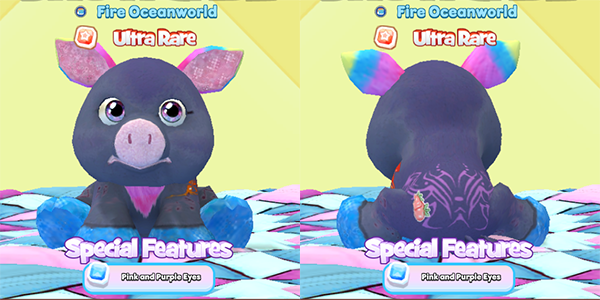 This is one intense piggie! This baby is the result of sparking a rainbow retriever with a pinkalicious pig. It has the rainbow ears and chest ruff from the retriever and a few limited edition traits: the strawberry patch, the back pattern and the blazing flair on the shoulder. My favorite is the how the features pop on that dark body color — and those eyes are gorgeous!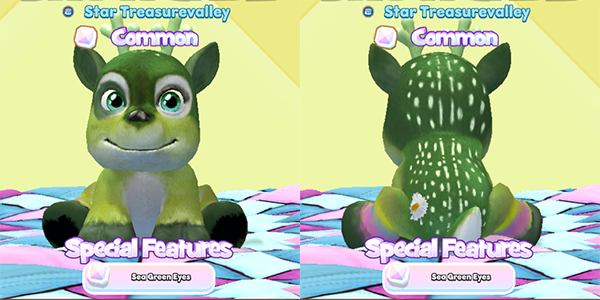 Had to throw in a green pet because I'm me. I love my green spring fawn and I'm always happy to see more of them. This one has the cute little rainbow flair on the legs, green eyes, and green horns!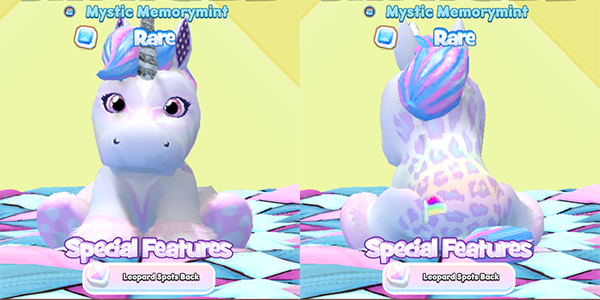 I'm ending with a toothpaste pet because this one has a particularly nice set of features. They're subtle, but there's a lovely hint of rainbow across the back, pink patches on the face and body, beautiful pink eyes and the prettiest pink and blue hair you've ever seen.


That's it for this week. I'm counting down to Valentine's Day. Will you be sparking on Valentine's Day, too? If so, what kind of pet are you hoping for? Tell me in the comments below!


Download Webkinz Next now — available for iOS, MacOS, Android and Windows 10.