More babies! I just love the infinite variety of pets we're seeing these days. There's a nice mix of species this week.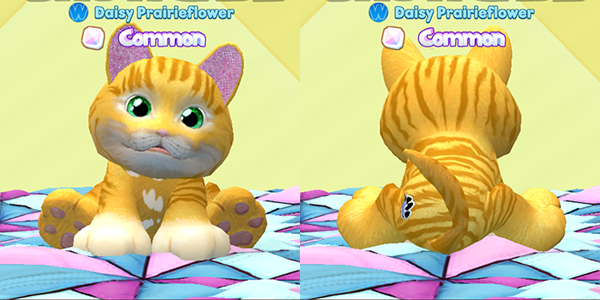 We might be starting with a common baby, but I love the little pink ears — normally these tabbies have gold ears. And there's that cute little speckled pattern on its chest, and that softer color. They may be subtle differences, but they are cute!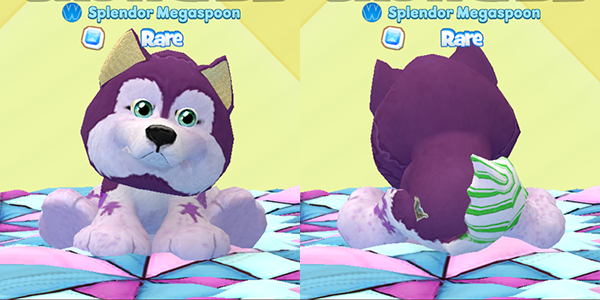 This husky pup is ready for winter! Just look at those snowflake patches and the candy cane tail. I love the soft pink color on this pet, even if it's not a traditional winter color. So unique.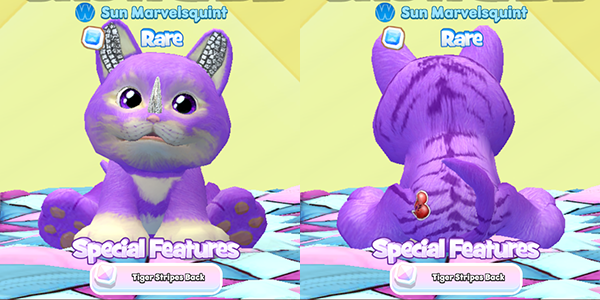 Ahhh! I love rhino kitties! My avatar is a purple kitty, but I would love to have those sparkly ears and the rhino horn. The rhino has really stepped up the game in terms of the cute additions to other babies, that's for sure!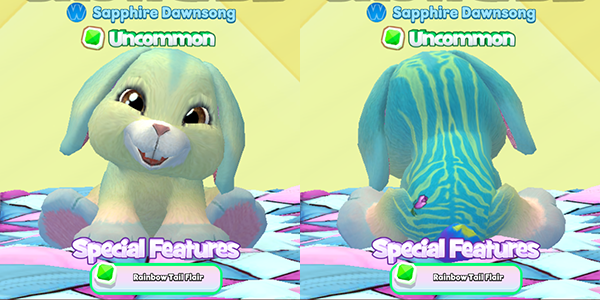 Such a cute bunny! I love the soft colors and the patterns are just awesome. The rainbow tail is a cute pop of color, too.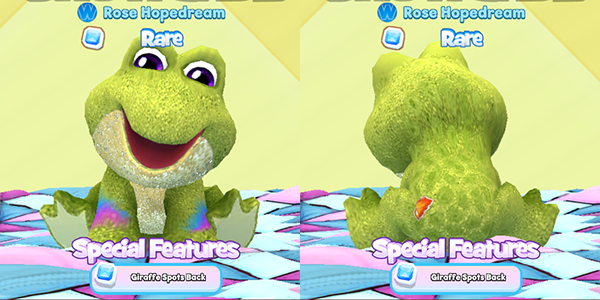 I have a soft spot for frog babies — they have the best grumpy faces. This is definitely not a grumpy baby, but I do love the subtle giraffe spotting on the back and the rainbow flairs. This is such a pretty green.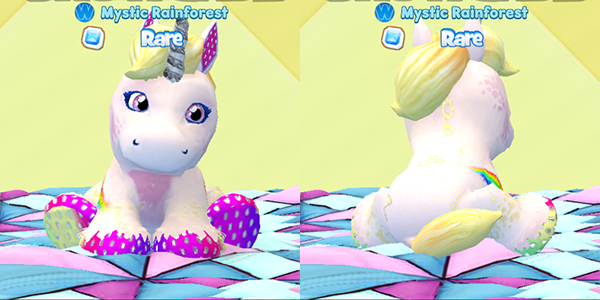 This sweet unicorn is a lovely mix of pink and yellow and that rainbow stripe is just gorgeous! The rainbow feet are a nice touch, too.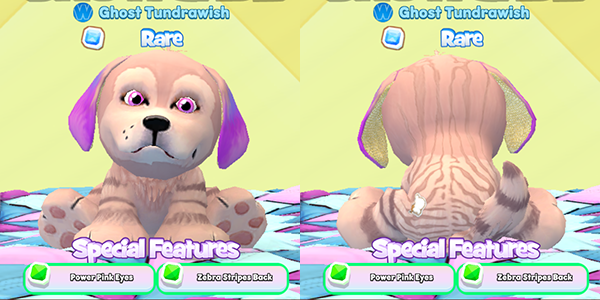 The combination of stripes and the rainbow ears is very striking! And those pink eyes — very intense. You can just make out the husky face markings.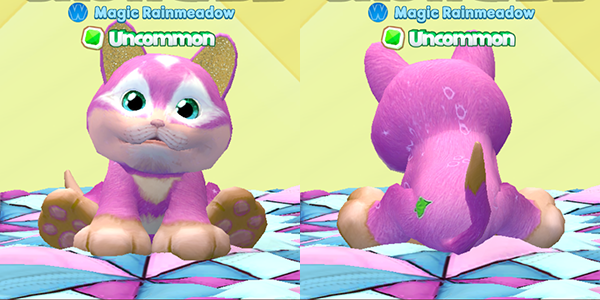 What a cute pink kitty! Such a great combination with those white facial patches and the pretty eyes.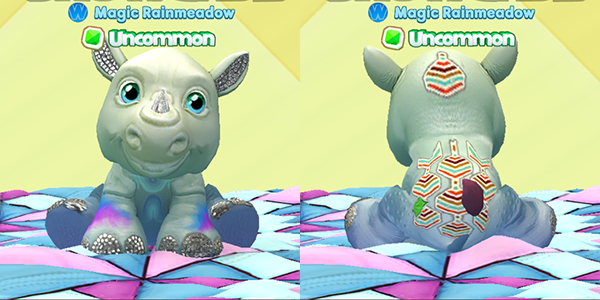 This rhino baby looks deceptively plain (though even the rainbow flair is quite cute), but look at that BACK! Now that's a unique pattern.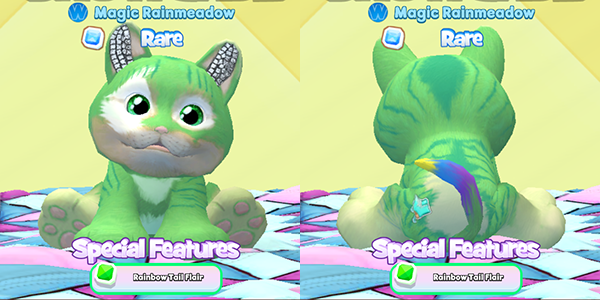 Now this is pet goals! I already really want a green kitty, but the disco ears take this cat to the next level. I'm in love.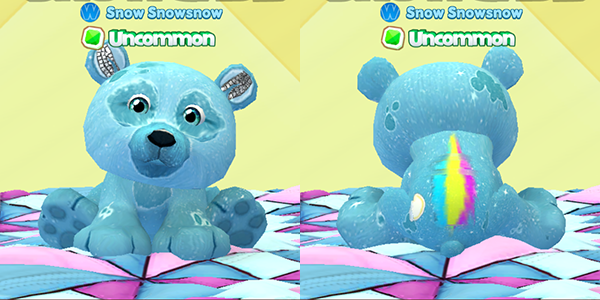 This moon bear has the cute disco ears courtesy of a rhino parent, but just look at that rainbow section of its back! Just love it.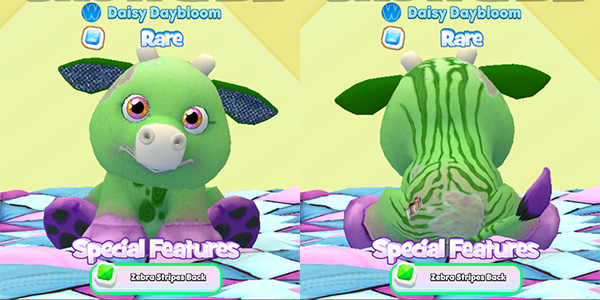 I admittedly have a soft spot for green pets, but this is such a cute little cow. I love the zebra stripes and the swirls on the front, and the purple feet of course!


Did you have a favorite? Be sure to head to the Baby Showcase on Webkinz Next to see all the most recent babies sparked. Join us in celebrating these beautiful babies!


Download Webkinz Next now — available for iOS, Android and Windows 10.