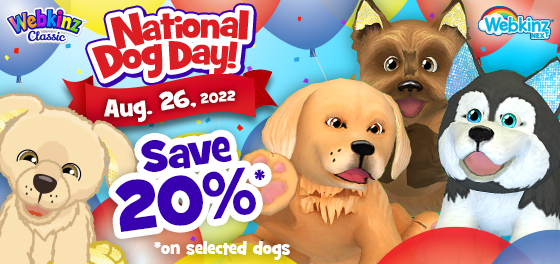 Dog lovers are going to love National Dog Day in Webkinz World! Because today, August 26, 2022, not only is the virtual Webkinz Classic Golden Retriever available for ONE DAY ONLY, but players will also enjoy 20% off the regular purchase price of the Classic Golden Retriever, as well as the virtual Next Golden Retriever, AND the virtual Next Husky and Yorkshire Terrier!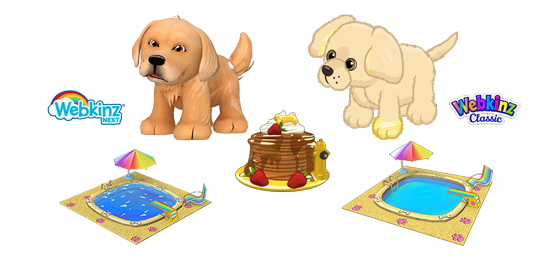 You can find the Classic Retriever at Ganz eStore and in the Classic WShop, and look for the virtual Next dogs in the Adoption Center in Webkinz Next.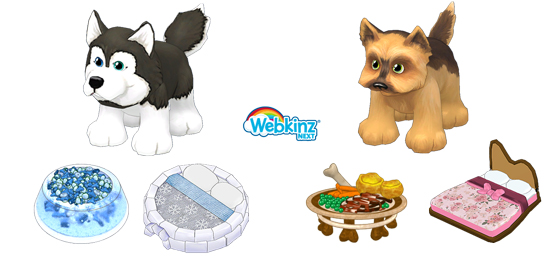 Each of these cute dogs comes with its own Pet Specific Item (PSI) and Food (PSF), and the Next dogs each come with three Sparks that you can combine with other pet's Sparks to spark unique Webkinz babies!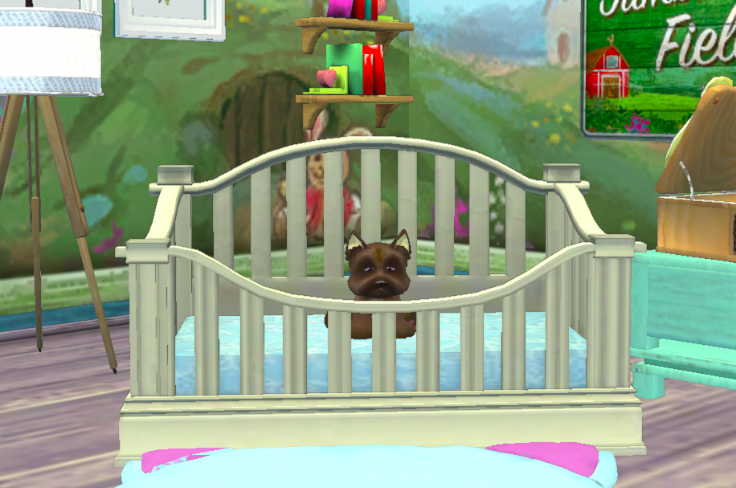 Every dog has its day, and if you love dogs, today is YOUR day too!
Let us know in the comments if you plan to add one of these cute dogs to your family. What will you name it?
Download Webkinz Next now — available for iOS, Android and Windows 10.
Follow us on social media:
social media