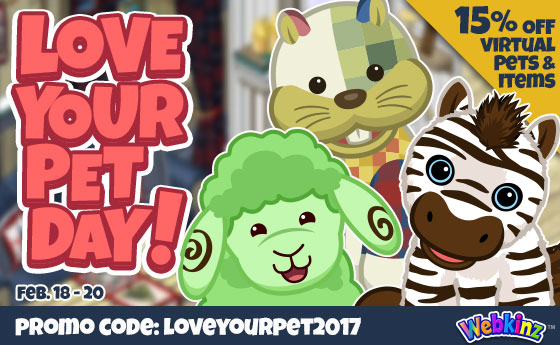 February 20 is National Love Your Pet Day! To help you show your love for your Webkinz pets, from February 18 to 20, we are offering 15% off ALL virtual pets and items in the Ganz eStore when you use the promo code loveyourpet2017. This promotion excludes bundles.
There are so many ways to let your pets know you love them!
Your pets will feel so cozy in the new Homespun Theme!

One of our sweet candy trees will provide your pets with a yummy treat every day.

Pamper your pets with a stylish new outfit.

We know you love your pets every day. And with 15% off all virtual pets and items between February 18 and 20, National Love Your Pet Day is the perfect time to celebrate that love!