Hey guys, I'm back with some more screenshots of your favorite rooms that were sent to me by you!
Even though Valentine's Day is over, there were some pretty memorable rooms that were built in February. Here's a Sweetheart Room sent in by EIGRAM. I love that Wallpaper and Flooring that could be won by completing the Valentines Collection Event: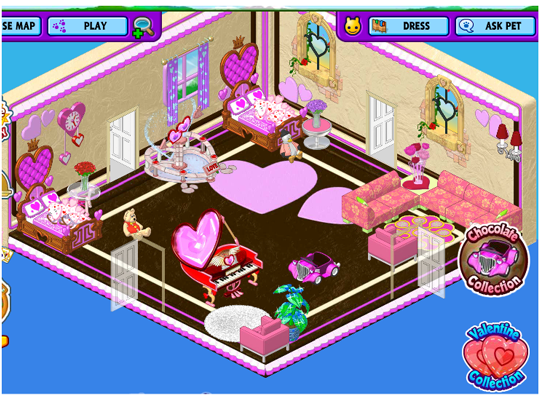 Barb539 sent me a screenshot of her Valentine's Room. I love the amount of toys that are in this room and that Valentine's Bus Bed (February Deluxe Monthly Challenge prize) is epic!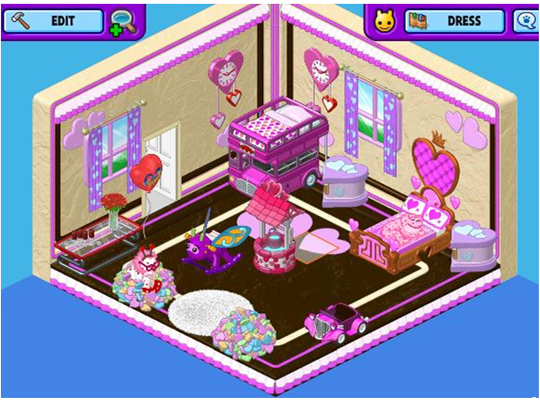 This Bakery, sent in by chrystall3, is not an official Valentine's Day room but I love that color scheme: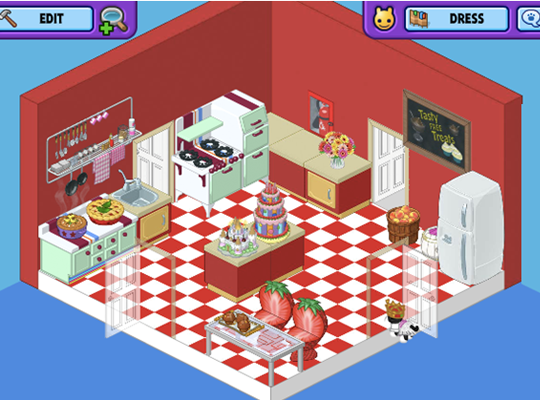 Here's another room sent in by chrystall3. It's a Hair Salon built in a medium size room BUT she doesn't even use items from the Modern Boutique theme that's available on Webkinz Mobile. She uses mostly items from the W-Shop. Great Job!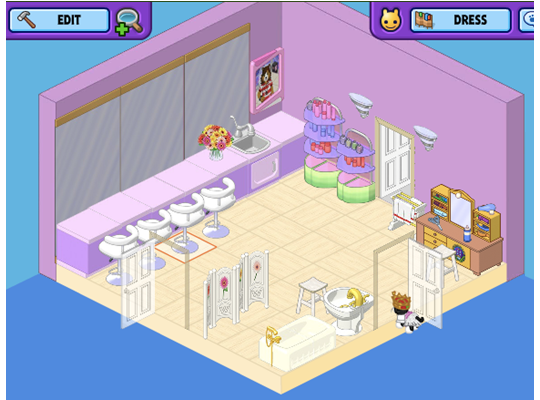 Here's another hair salon called the "Paw Boutique" sent in by Bear2013CJ. This one was build with the Modern Boutique items available in the Mobile Zone section of the W-Shop on Webkinz Mobile. Even though this is built in a medium size room it is very well organized: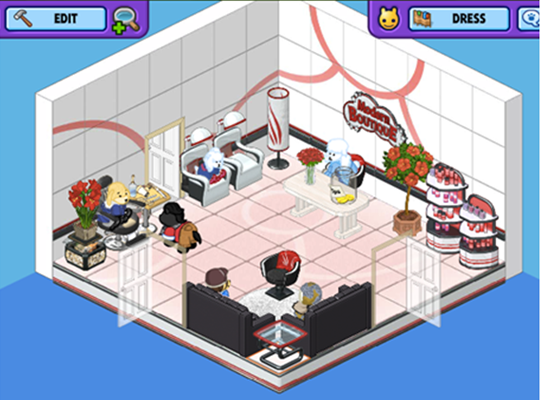 Congratulations to everyone featured in this post! Want to send us screenshots of some of your favorite rooms? E-mail them to me at letsbuild@ganz.com.Who knows, you might see them in a post right here on Webkinz Newz!
Which of these rooms is your favorite? Please leave your comments below…