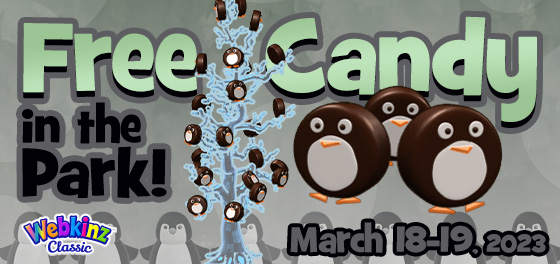 On March 18 and 19, be sure to waddle on over to Kinzville Park in Webkinz Classic to get a free Chocolate Penguin candy from the Chocolate Penguin Candy Tree!
This sweet tree would look lovely in any Webkinz home and best of all, candy trees dispense a free candy every day!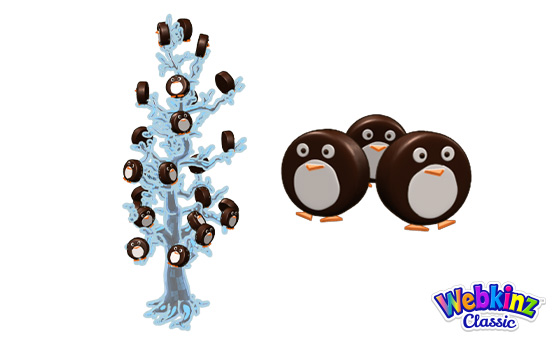 If you'd like to add the cool Chocolate Penguin Candy Tree to your Webkinz home, you can find it in the Webkinz Classic W Shop! And you can also find it and a whole selection of beautiful candy trees at Ganz eStore!