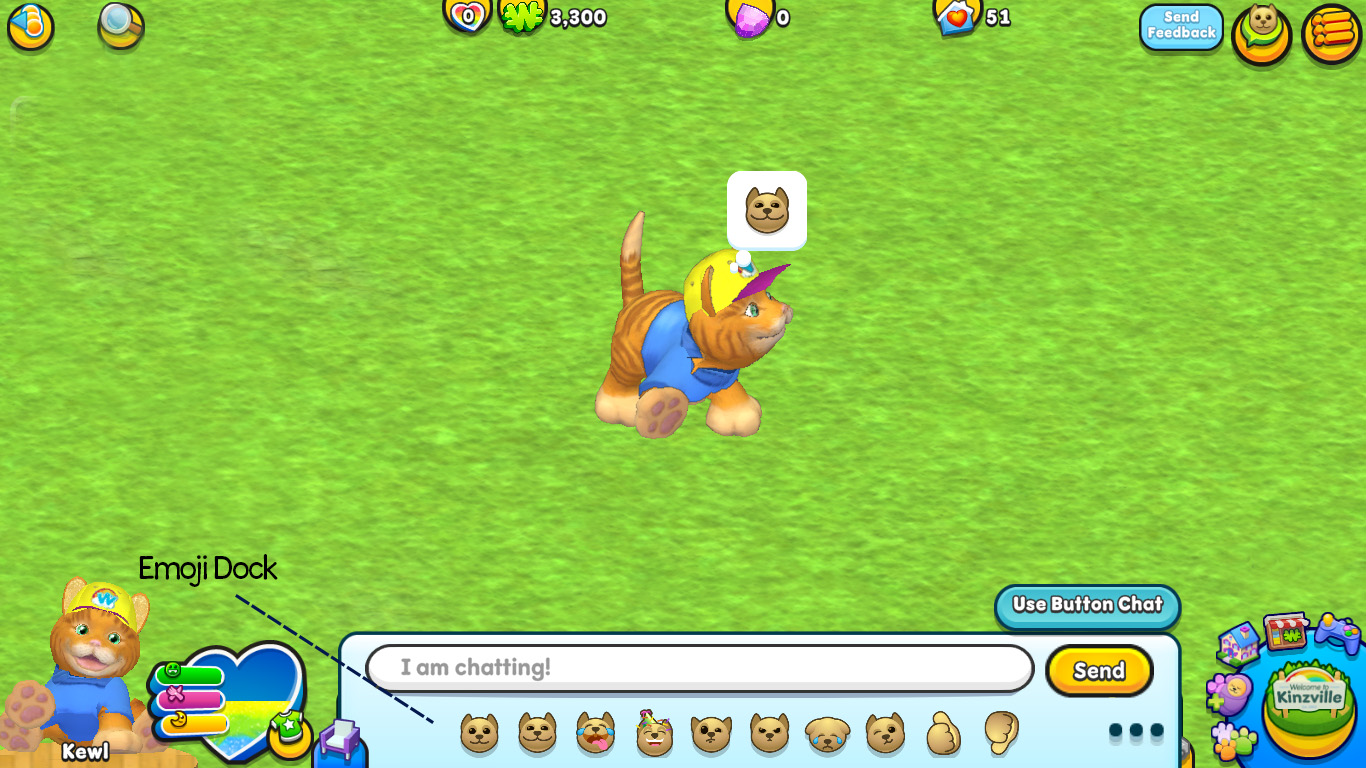 Soon, your emoji dock will stay open while you chat which means emojis will be easily clickable at any time!
If you'd like to switch-out the emojis in your dock, just click "…" to open your emoji bank.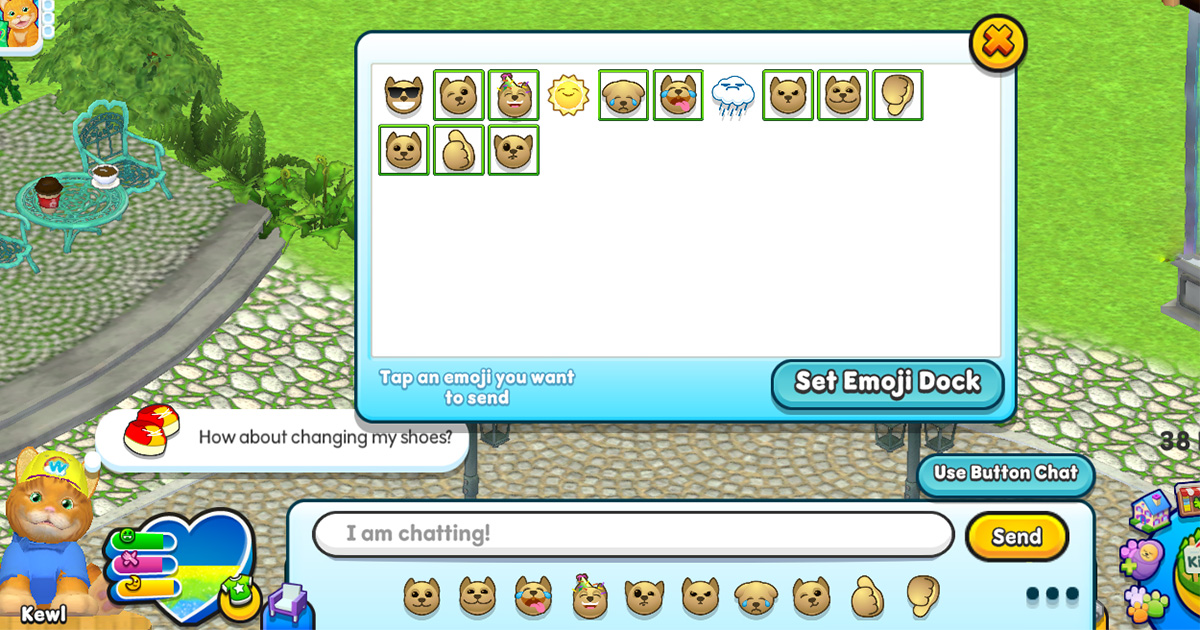 As you play in Webkinz Next, you can win and collect new emojis to add to your bank! Wear your emojis like badges as you strut through Kinzville, smiling, laughing, crying, storming like a cloud or…who knows what kinds of cool expressions you can win? We're designing an entire library of fun options and soon, you can collect them all!
Collectible emojis are coming soon to Webkinz Next.
PRIZE CODE ALERT: A couple of weeks ago we promised you a code for an exclusive prize code and here it is!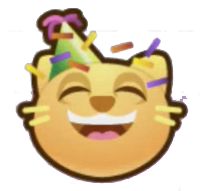 partycat
Enter this code into the Redemption Code field, which can be found in the top righthand corner of the WShop when you log into Webkinz Next!
Follow us
Follow us on social media: