We've got a new craft this month, submitted by our very own Sally Webkinz! Check out this melting bead Wacky Zingoz — add a string to turn it into a fun, custom Webkinz World ornament for your Christmas tree!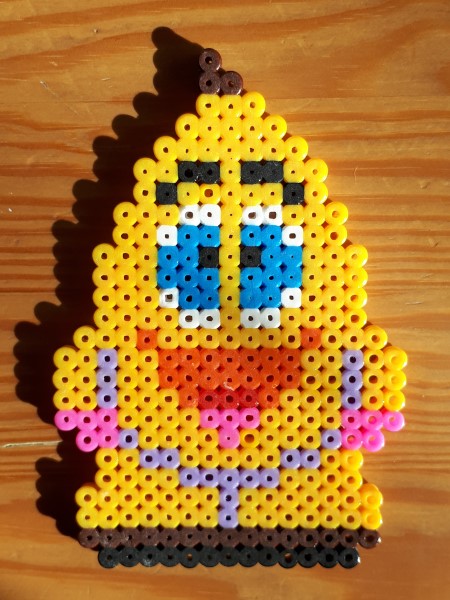 What You Need:
Melting bead plate that will fit 17 x 25 design
18 blue melting beads
14 pink melting beads
12 white melting beads
3 red melting beads
18 orange melting beads
19 purple melting beads
18 brown melting beads
19 black melting beads
169 yellow melting beads
An adult helper for ironing
Sheet of wax paper
Cork trivet
What You Do:
Follow the pattern below with melting beads
Place a sheet of wax paper over the pattern and have an adult iron the first side
Flip onto a trivet and remove the plate
Place another sheet of wax paper over the other side and iron it
Allow to cool completely before removing the wax paper

You can also use this as a pattern for cross stitch or crochet!
Do you have a great idea for a craft, recipe or party game? We'd love to hear them!