Need a last minute idea for a Christmas treat? Check out this cookie decorating tip from our archives!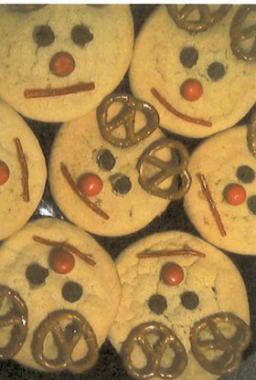 What you need:
24 pretzels
24 chocolate chips
12 pieces of 1 inch red licorice
12 red hard shell candies
1 package store bought sugar cookie dough
Frosting
What you do:
Bake cookies according to package directions, and allow to cool.
Using frosting as "glue" place two pretzels at top of cookies for a pair of antlers.
Use two chocolate chips for eyes and one red hard shell candy for a nose, again using frosting.
Using frosting, place a 1 inch piece of licorice below nose for the mouth.
These cookies would be great to bring as a snack for your Christmas Party day!
Do you have a great idea for a craft, recipe or party game? We'd love to hear them!