This super simple ornament comes from our archives!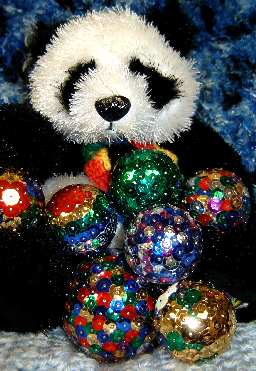 What you need:
Small or medium-sized foam balls
Small straight pins
Sequins (small or medium sized)
What you do:
Push the straight pins through the hole in the sequin.
Push the pin into the foam ball.
Continue adding pins and sequins all over the foam ball until it's completely covered.
Stick an ornament hanger into the foam ball if you want to hang it up.
Otherwise, arrange the glittery ornaments in a bowl for all to admire!
This craft is good for older kids and grown ups!
Do you have a great idea for a craft, recipe or party game? We'd love to hear them!