Do your pets need a new bed this spring? Check out this great craft submitted by pan with Cupcake! Thanks for your submission — watch for a Crafty Critterz trophy coming your way soon!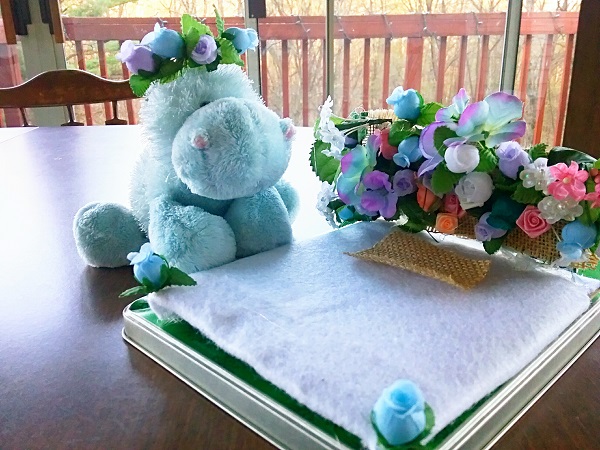 What you need:
2 rectangular pieces of cardboard

1 the size of the bed that you want (bed piece)
1 the size of the headboard that you want (headboard piece)

Burlap fabric
Green tempera paint
Various fake flowers
White felt
Hot Glue (& Hot Glue Gun)
What you do:
Paint the headboard piece green
Glue a piece of burlap to the headboard to cover the front
Hot glue flowers to the front of the headboard (be creative!)
Hot glue a piece of white felt to cover the bed piece
Hot glue the decorated headboard piece to the bed piece
Adorn the connected bed with flowers and burlap as desired
Display your completed bed on the platform of your choice
Your pets will have the sweetest dreams in this pretty bed!
Do you have a great idea for a craft, recipe or party game? We'd love to hear them!