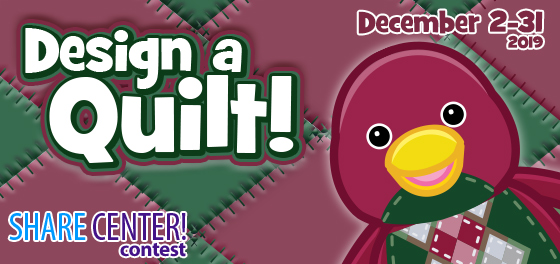 The Robin is looking for its quilt tiles, and we're looking for a new quilt! We want you to design a quilt that will be turned into a wall hanging in Webkinz World!
From December 2nd to 31st, submit your designs to the Quilt Gallery on the Share Center.
Here's how it works:
Design a quilt to hang on the wall in Webkinz World. You can use any kind of art supplies that you want – markers, pencil crayons, crayons, or other art materials. While we will not accept images that have computer generated patterns or graphics copied and added to them, participants may use programs like Paint or Photoshop to color and draw freehand. We can't accept submissions with company logos or sports team emblems. Please make sure you save your images as a jpg, gif, or png.
Design a Quilt
Upload your design to the Design a Quilt Gallery in the Share Center by midnight EST on December 31st, 2019.
On January 7th we will announce ten finalists, and on January 13th, we will announce the grand prize winner.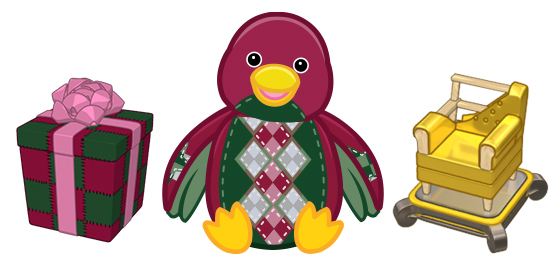 The grand prize winner will have their Quilt design made into a virtual wall hanging in Webkinz World that will be released later in 2020! They will also receive a virtual Webkinz Quilted Robin pet and an Item Design Trophy all ten finalists will each receive a Quilted Christmas ?? Box.
We can't wait to see your designs!