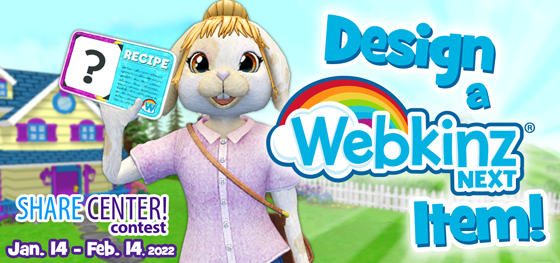 Attention Webkinz designers! It's time to take your creativity to the NEXT level! We're excited to announce a new item design contest – this time for Webkinz Next!
We want you to design a craftable item that can be made on a Webkinz Next Workbench or a Crafting Table. These include:
- furniture (indoor or outdoor)
- wall items
- presentable items (indoor or outdoor)
The winning design will be turned into a virtual item which will be released as a recipe in Webkinz Next on Webkinz Day, April 29, 2022, and you can send a copy of the item to your Webkinz Classic account!
The winning designer will receive a virtual Webkinz Next Disco Rhino, and ten finalists will each receive 100 Webkinz Next Diamonds.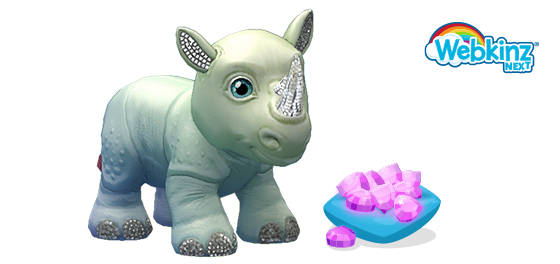 It's easy to participate! Just follow these easy steps:
Draw an item. You can design any kind of item can be created using a Webkinz Next Workbench or Crafting Table – a piece of furniture, a wall item, a presentable item.
You can use any kind of art supplies that you want! Want to use markers, pencil crayons, crayons, it doesn't matter – this contest's creativity Level? Unlimited! While we will not accept images that have computer generated patterns or graphics copied and added to them, participants may use programs like Paint or Photoshop to color and draw freehand.
Scan or photograph your drawing.
Upload it to the Webkinz Next Item Design Gallery on the on the GanzWorld Share Center any time between January 14 and February 14, 2022!
You can enter as many designs as you want- the more submissions the merrier!
That's it! Now cross your fingers and wait to see if you are one of the 10 finalists!
Remember:
Contestants HAVE to upload their work to the Webkinz Next Item Design Gallery on the GanzWorld Share Center.
We can't accept submissions with company logos, or sports team emblems.
Please make sure you save your images as a jpg, gif, or png.
So sharpen your pencils, equip your imaginations, and get drawing!
Download Webkinz Next now — available for Mac, iOS, Android and Windows 10. Download Webkinz Next
Follow us on social media:
social media