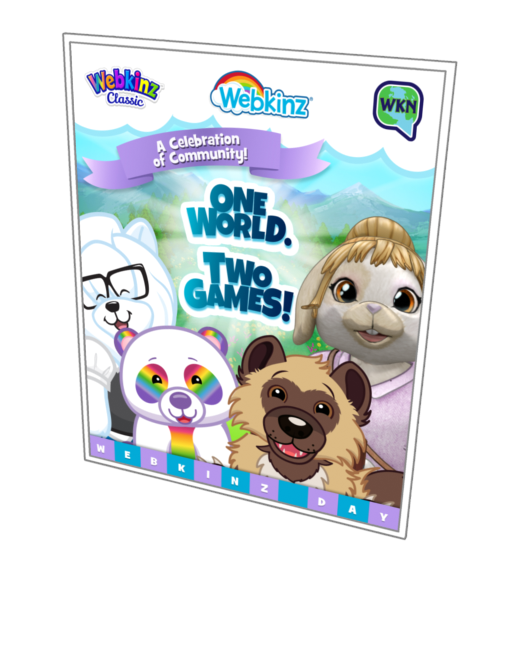 We did it! The Webkinz Community came together all month but especially yesterday in the culmination to our Celebration of Community!
Here is your code for a Community Poster in Webkinz Classic!
W24T-Q5KV-8T4E-R87A
Great job, everyone!
Enter this code in the Code Shop which can be found under the Things To Do menu when you log into Webkinz Classic. Code expires at midnight EST on September 30, 2021.