Please note: The Community Codes actually have an end date of November 30, not December 31 as originally posted. But don't worry – at our next Classic update on December 15, we will reactivate the codes so that you will be able to redeem them before December 31. So if you have not yet claimed your prizes, you will be able to enter them in the Code Shop after December 15. We apologize for the inconvenience.
Hooray! We all worked together to celebrate Webkinz' favorite duck/doctor/mayor! He sure appreciates all the love you've shown him this week. It makes all his hard work worthwhile.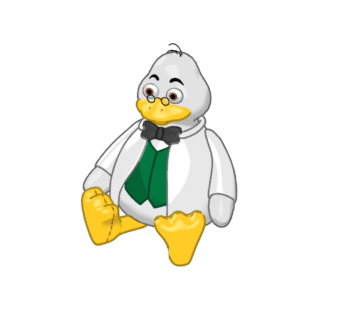 You completed the final task and earned your prize, a Dr. Quacky plushy! Here is your code!
W242-6U82-2JFA-WPWA
Code expires at midnight EST December 31, 2021