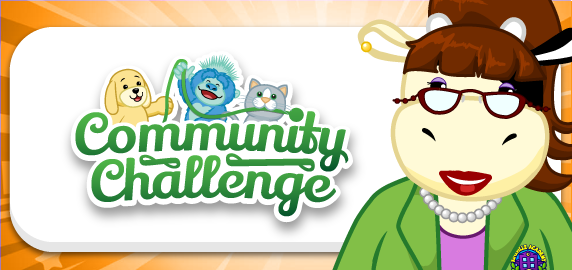 You did it! You played Ms Cowaline's Roll Call 8,000 times to win a KVA Cheerleader Skirt!
Here is your community code:
W242-GBKM-A7QR-FDKY
We hope you had fun playing as part of the wonderful Webkinz community!
Missed the previous codes? Here they are:
Textbook Tower: W24J-46EE-MNJQ-AM82
Kinzville Academy Plaque: W24L-JZCX-3GCS-XCQL 
KVA Cheerleader Tank Top: W24T-8QTS-S9XY-GG5S
These codes award one item per webkinz.com account and expires at midnight on October 31.