From now until Oct 3, participate in the Diner Dice Community Challenge to win a Diner Dice Neon Sign!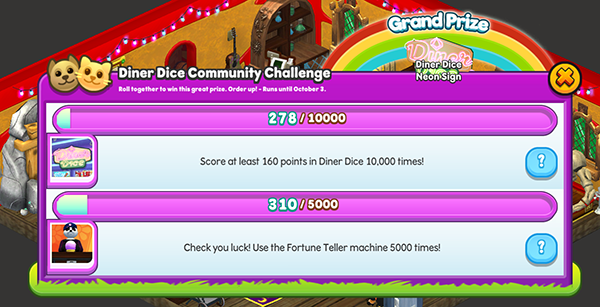 Visiting the Fortune Teller should be easy, but it can be tricky to get 160 points! Here are some tips:

Fill the starred menu items if you can — they give you bonus points!
You can fill the special more than once and the value of it goes up each time!
Milkshakes and spaghetti are worth more, but it's better to fill your 3 of a kind and 4 of kind than to leave them blank — don't be afraid to use the coffee or hamburgers


Good luck!


Download Webkinz Next now — available for iOS, Android and Windows 10.