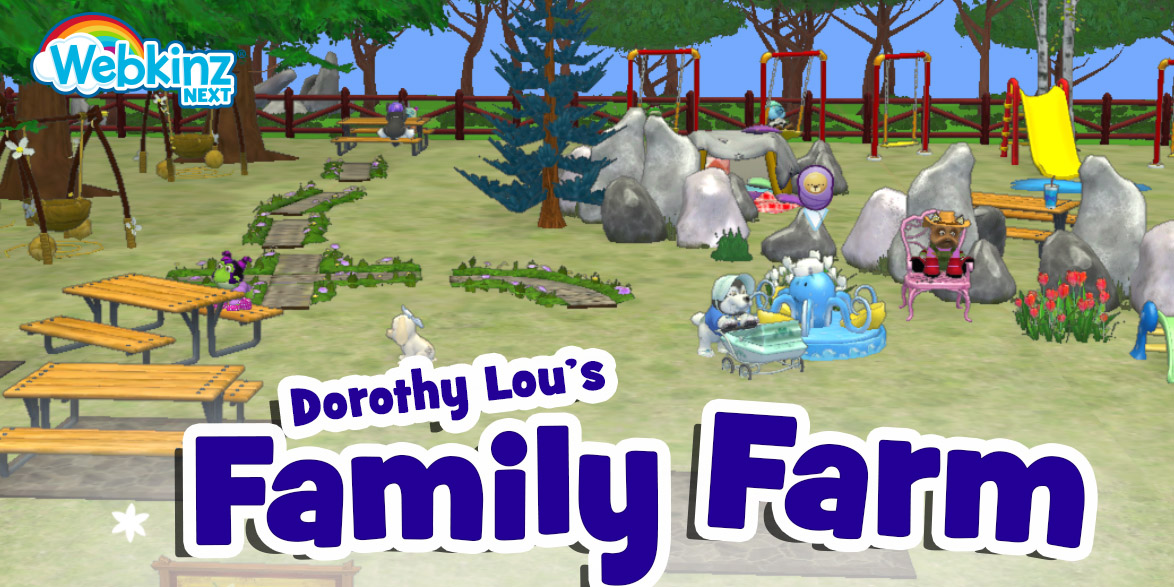 Tips for earning Kinzcash and landscaping ideas!
I love decorating in Webkinz Next because advanced editing allows for great layers and beautiful textures. In this park, I've used stones and rocks from the W Shop and from my cottage to create sections. The boundaries of the park are creating with Oak Trees, Shrubs and Tall Grass.


Most of the time when I post designs, you guys ask me how to make enough Kinzcash to create similar rooms and yards. You might be surprised to learn that I earn all the Kinzcash I spend on my designs.


The number one way I earn money for my designs is by selling items. A few other things I do every day to earn Kinzcash:


1) Harvest crops and sell them. If you can wait for the Farmer's Market, Farmer Will has great prices for select crops. Honestly, I can never wait. Too much shopping to do!


2) Gem mining. If you have a lot of slag, craft with it. You can sell the crafts for Kinzcash.


3) Spin the Wheel of WOW and take your 6 turns at the Game of the Day, no matter what it is. If the Wheel of WOW gives you an item that you don't want or need, remember, you can usually sell it for Kinzcash.


4) If you can treat yourself to a Brilliant Butterscotch Tree (worth 60 diamonds), you won't soon regret it. Each tree harvests one butterscotch candy each day which you can sell for 10 KC! I have plenty in my front yard and I harvest them daily to keep my balance in check.


5) Play Jumbleberry Blast. It gives out great earnings and it's super fun.


With all that said, check out my fun Family Farm!


Baby Park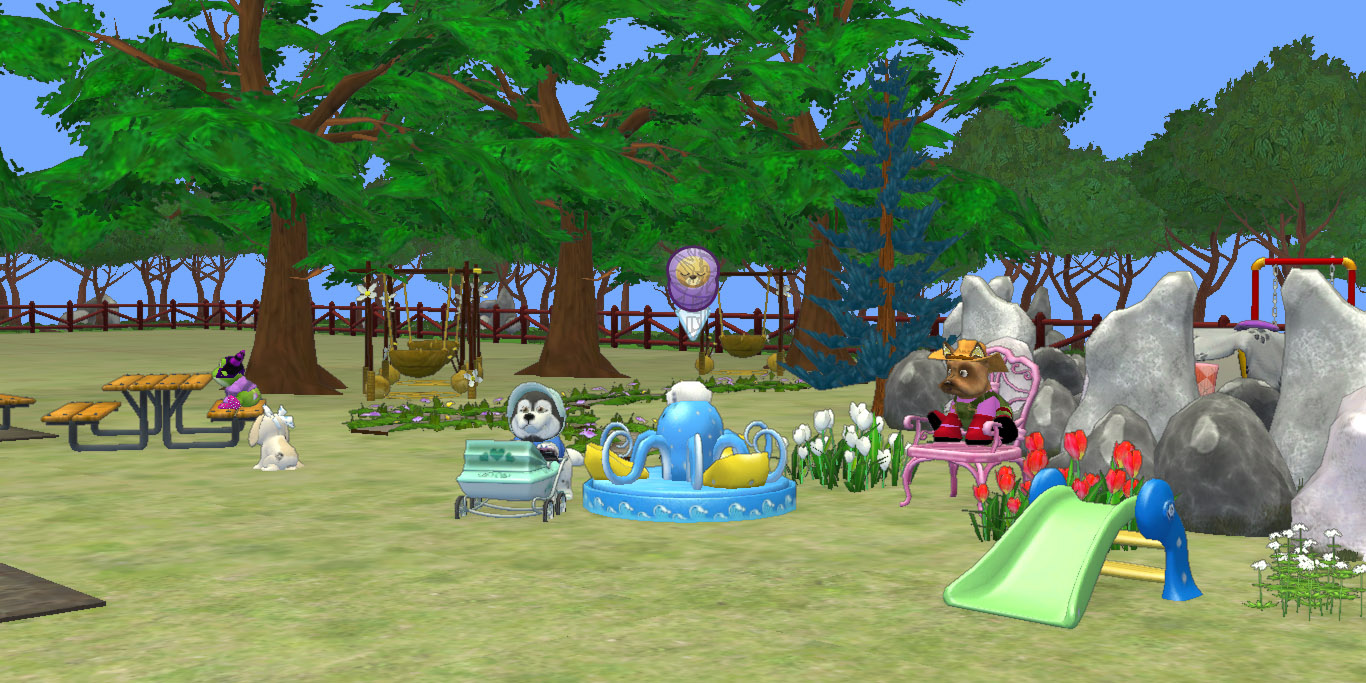 This Baby Park features the Backyard Baby Merry-Go-Round and the Backyard Baby Slide that I won during the Baby Park community challenges. I placed my Garden Party Chair beside the Merry-Go-Round for any supervising adults and added my tulips for a happy splash of color.


The Picnic Area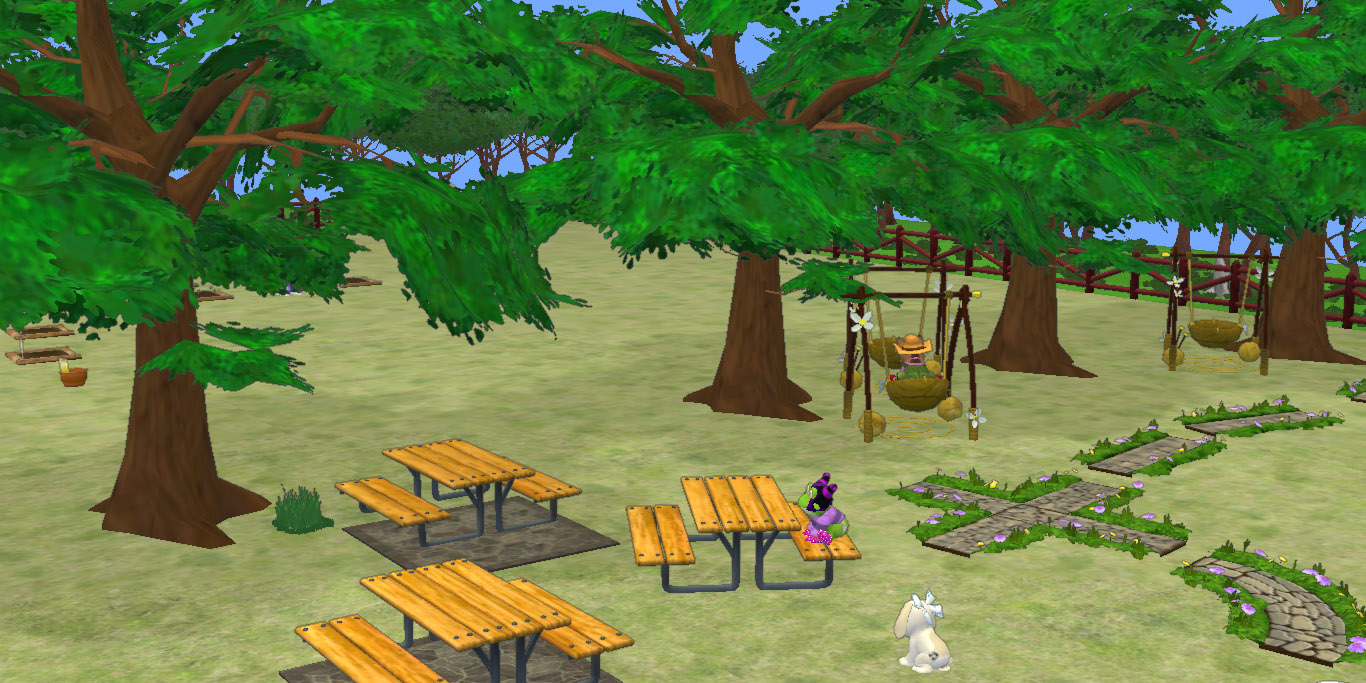 Of course, we need a section for picnic fun. I placed the stone patio tiles under the benches to mimic the patio dining areas I've seen in local parks. And, I've added Countryside Cottage Paths to connect this dining area to the fun areas.


The Playground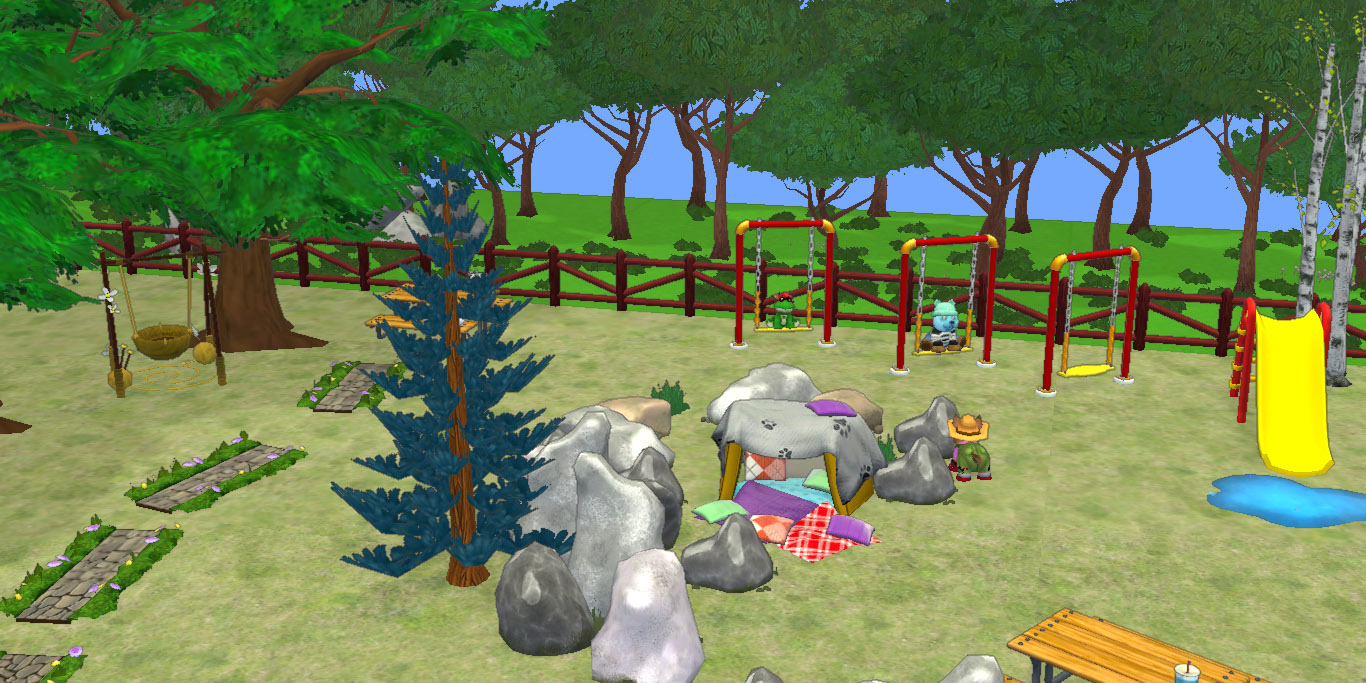 Everyone loves a trail of swings! I created a climbing area with rocks and boulders and then placed my Pillow Fort right in the center for a fun hiding spot. I filled the space around the slide with trees and ponds to create levels, texture and a beautiful space to sit.


Visit my Family Farm, Dorothy Lou 1. See you there!


Download Webkinz Next now — available for iOS, MacOS, Android and Windows 10.