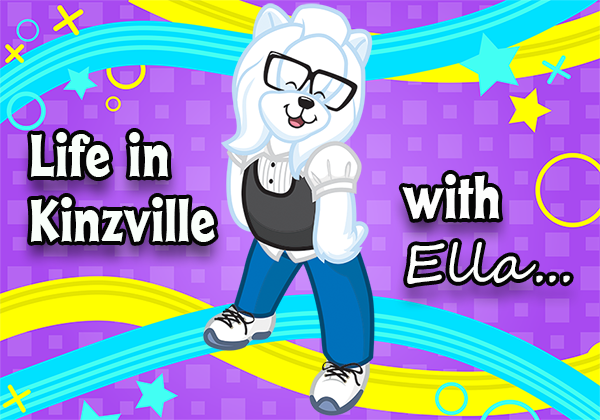 Hey, everyone!
Are you excited? The Valentine's Day celebrations really kick into high gear today! My day is totally planned out:
First, I'm going to put on a cute outfit — I picked these awesome pieces from the 2019 Winter Clothing collection! PJ Collie approved!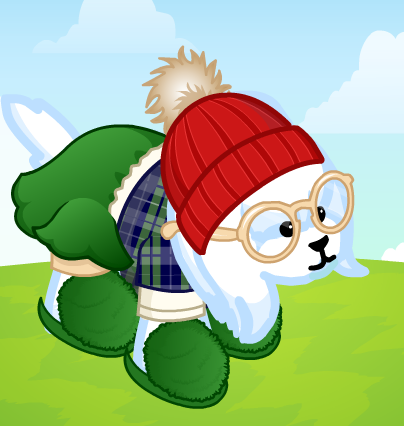 I just love the pop of red this toque adds to this outfit!
So anyway, my plan for today is to visit Cinnamon in the Park to get my first chocolate, then head to the Clubhouse to visit the Blue Sweetheart Cow, then head home to make a super cool decoration for my room!
Today is the first day that Cinnamon is in the Kinzville Park! Head over there to get your first chocolate — you can also find one floating around Webkinz Newz!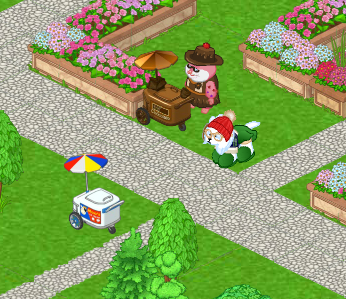 Now it's time to see the Blue Sweetheart Cow in the Clubhouse! (You can also visit the Purple Sweetheart Cow right here on Webkinz Newz!)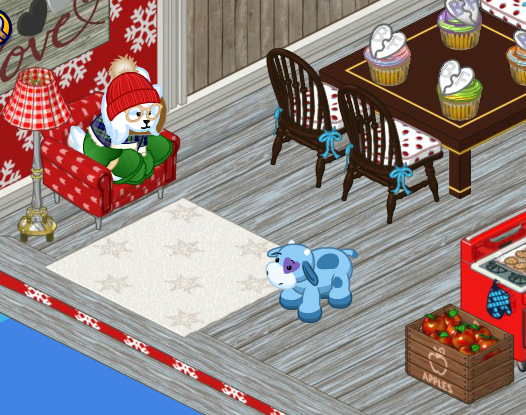 Now it's time to make that special decorative item — a Best Friends presentable cupcake! I'm going to give it as a gift to PJ Collie for Valentine's Day — she's always been so helpful when it comes to outfit advice.
In case you don't remember how to make them, here's how it goes! Combine a Best and Friends Cupcake of the same flavor on a stove with Honey!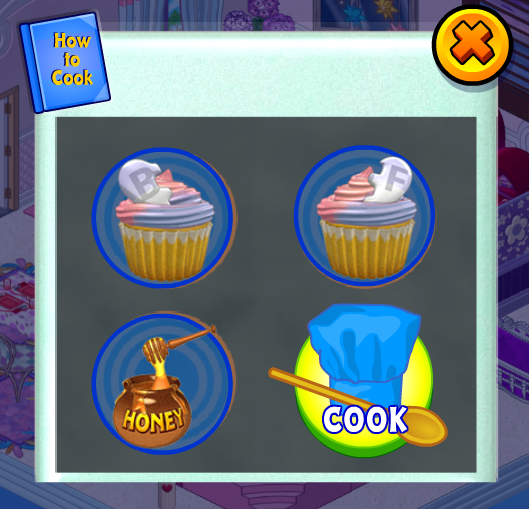 It looks delicious, but you won't be able to eat the result — but you will be able to put it in your room!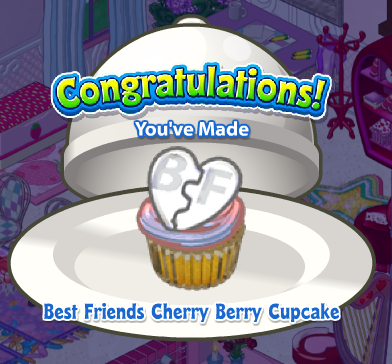 Now it's time to wrap it up and send it to my bestie, PJ!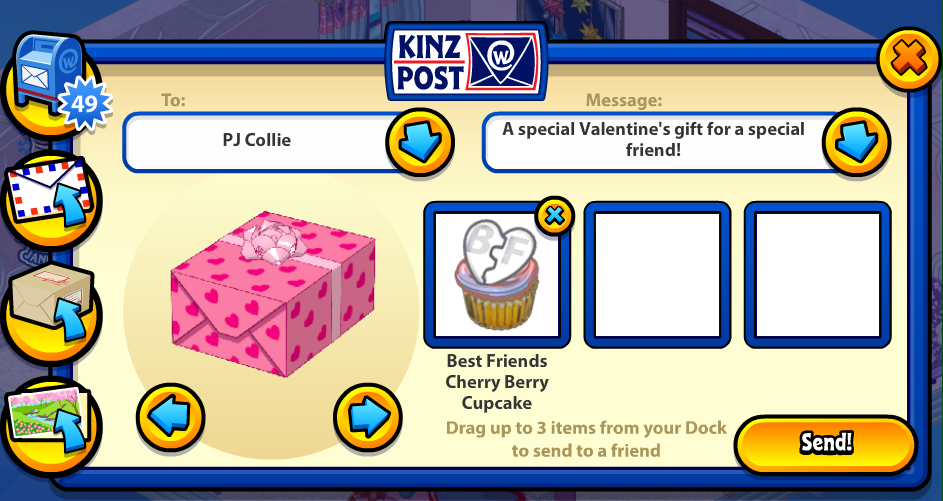 And you know? I think I'm going to do the same tomorrow! How do you guys celebrate Valentine's Day? Let me know in the comments below!
Until next time, it's been real!
XO
Ella