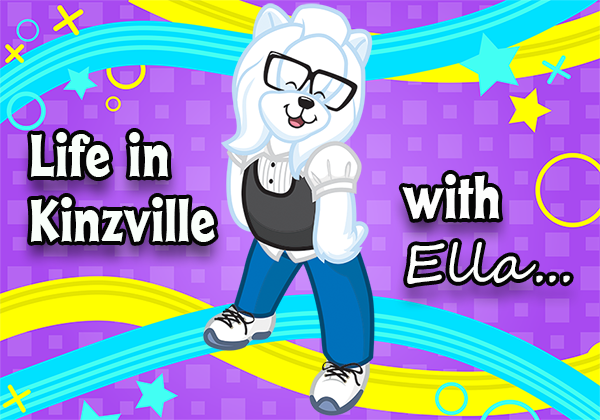 There's a Bake Sale coming up in a few days, so I decided to do some decorating with the items that can be made by combining the various baked goods… plus I decided I would stick it all in one room!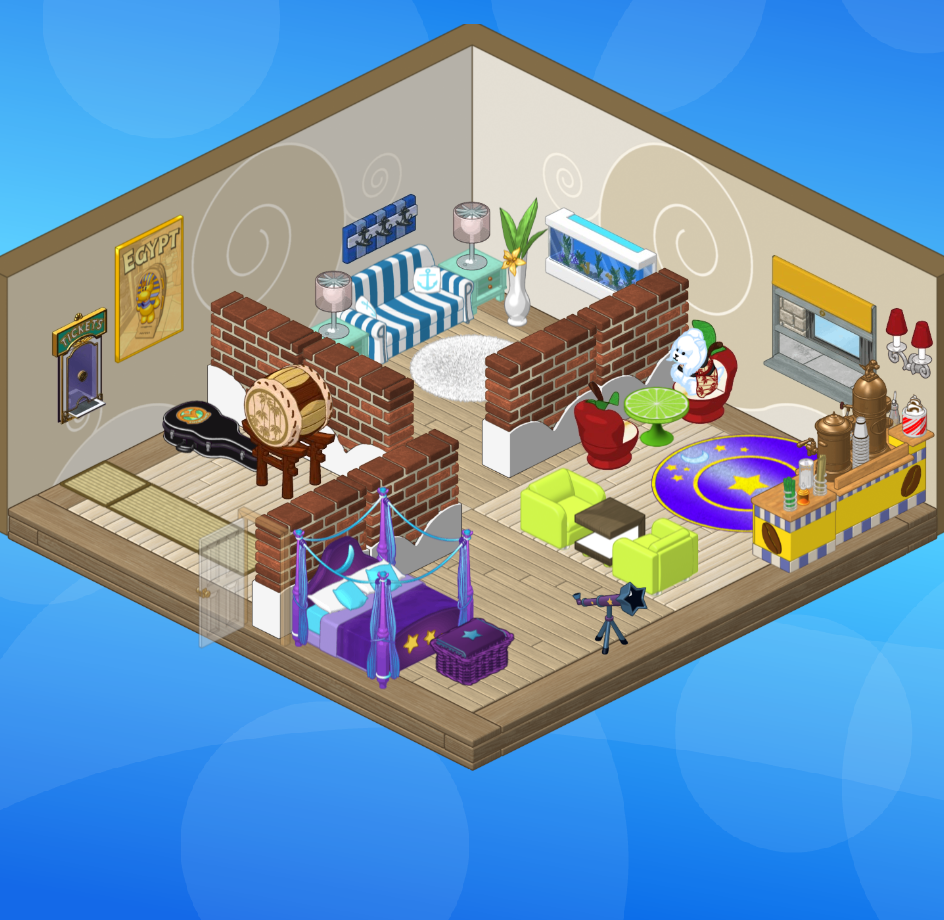 I grabbed some other items from the related themes to round it out — it was definitely fun to try and figure out something that included everything. I think my favorite "micro-room" is the one with the Mega Modern Aquarium and the Beach House Towel Rack. It just looks cozy.
I struggled the most with the Ticket Booth — I used some of the Tatami Mats from the Ichiban theme to make a walkway, and I put the drum with the Guitar Case Trunk to sort of imply some kind of busker station… then also stuck the Egypt poster in, so you knew what you were buying tickets for.
I like my quirky cafe, but the bedroom could probably have used a couple more pieces to finish it off. Everything in this room is from the W Shop for KinzCash, other than the items made from combining the Baked Goods on the stove.
What kinds of rooms would you build? I hope you submit some to the Room Design share center or to letsbuild@ganz.com so we can see them!