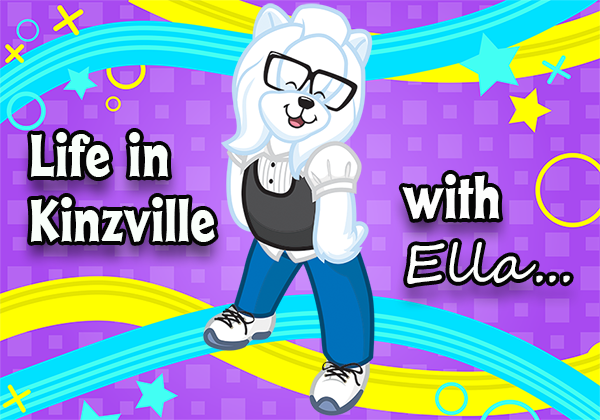 Hey, peeps!
Valentine's Day is around the corner, but I'm planning more a Galentine's Day! I want to spend the day with all my best friends, gorge on chocolate and watch fun movies. I decided to hit the streets of Kinzville and find out what other people are planning to do this Valentine's Day!
First up, I ran into Cowabelle.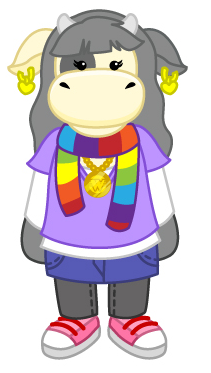 ELLA: Hi, Cowabelle!
COWABELLE: Hi, Ella! How's it going?
ELLA: Great! I'm really looking forward to Valentine's Day. I'm having a sleepover and we're going to watch movies all night!
COWABELLE: Awesome! My mom and I are going to make a fancy dinner to celebrate. She said she'd get some sparkling apple juice to share, too!
ELLA: Ooh, that sounds fancy. What's on the menu?
COWABELLE: Well, we're going to start with some Sweet Creola, and then have some Pearlipate for our main, and have Wishful Whirlawhip for dessert!
ELLA: That sounds delicious! Maybe I'll have to whip up some special treats for my sleepover, too!
COWABELLE: For sure! Well, I gotta run. Mom wants me to pick up some ingredients from the W Shop. I'll catch you later!
ELLA: Bye!
I definitely need to think about what special food I'm going to serve at my Galentine's party. Soon after, I ran into Arte.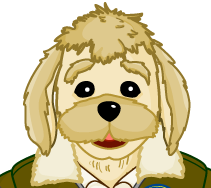 ELLA: Nice to see you, Arte.
ARTE: Well, hello there, Ella. How can I help you?
ELLA: Oh, I don't need anything, Arte! I was just asking people what their plans were for Valentine's Day. Do you have anything special in mind?
ARTE: Hmmm. Can't say that I do. Though, I do like to head to the mines for a bit. Might poke around and see if I can't find myself the Red Ruby Heart. It is the rarest of my red gems, you know.
ELLA: Oh, so you're going to work on Valentine's Day?
ARTE: I wouldn't call it work, Ella. I love what I do.
ELLA: Fair enough! Well, I hope you find what you're looking for.
ARTE: Much obliged. Enjoy your day.
ELLA: Thanks, Arte, I will!
I'm not sure that I'm going to work on Galentine's Day, but I guess he does have a point… I love what I do, too, or I wouldn't be here telling you about my plans! Still, I figured I'd talk to one last person. Before heading to the W Shop to pick up my own ingredients, I ended up running into Daisy Doe!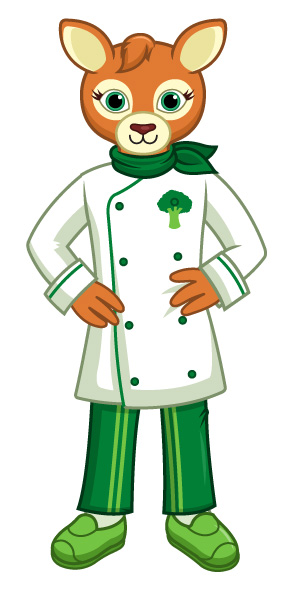 ELLA: Hi, Daisy!
DAISY: Well, hello, Ella! How are you?
ELLA: I'm great! I'm looking for ideas for stuff to do on Valentine's Day. I've already got a sleepover planned, and I'll probably make something special to eat… just wondering if you have any other ideas?
DAISY: Well, I'd love to help, but Valentine's Day is one of the busiest days of the year at the diner! I'll be pulling an all-nighter for sure.
ELLA: Oh, that's right. I'm sorry.
DAISY: Don't be sorry — I love to see everyone. And it's like I get to take part a little bit in everyone else's Valentine's plans.
ELLA: I guess that's true! Well, maybe me and the girls will drop in for a bit before we start watching our movies.
DAISY: That'd be great. I'd love to see you!
ELLA: Thanks, Daisy, I'll catch you later.
DAISY: Bye!
So it looks like maybe there aren't any super exciting plans going on in Kinzville for Valentine's Day, but that's OK. I'm going to spend the night with my friends (after visiting Daisy!) and enjoy some tasty food. Plus, there's so much going on in Webkinz World in Feburary — there's Cinnamon to collect chocolates from, and valentine's to collect. What a busy month!
What about you? What are your plans for this Valentine's Day?
Until next time, it's been real!
XOXO
Ella