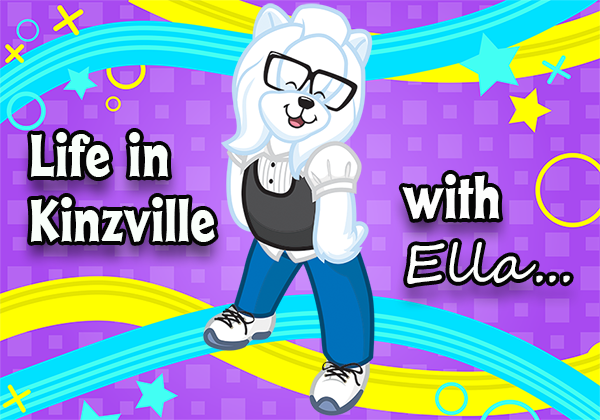 Hey peeps!
Do you know what's coming up soon? It's one of the highlights of my summer…. Wacky Zingoz Celebration! I don't know about you, but I'm a big Wacky Zingoz fan. I think he's just the cutest. And we've got so much Wacky Zingoz stuff. Did you check out my outfits from last year?
This year, I was trying to think of a fun way to celebrate Wacky Zingoz, so I figured I'd ask around Kinzville. I first met up with our Mayor Sophie (she'll be in the Park starting tomorrow) to see what she had to say.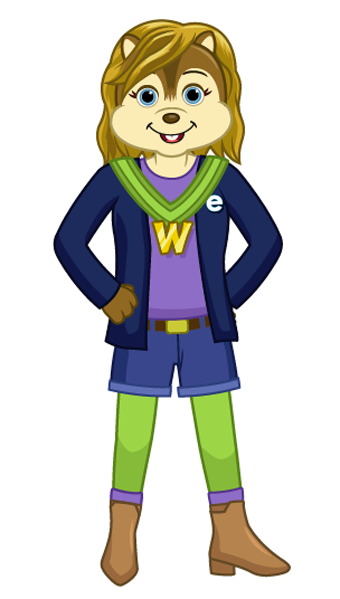 ELLA: Hi, Mayor Sophie! Are you ready to meet your constituents tomorrow?
SOPHIE: I sure am, Ella. I always love meeting the people of Kinzville.
ELLA: I had a question for you about Wacky, Mayor Sophie.
SOPHIE: Ah, are you getting ready for the Wacky Zingoz Celebration?
ELLA: You bet I am! I've done fashion shows in the past, but I was hoping to do something different. Do you have any suggestions?
SOPHIE: Well, as you know, we have a wide variety of Wacky Zingoz themed items at Ganz eStore, and there's been tons of Wacky Zingoz themed prizes — I'd love to see you do some kind of room design.
ELLA: That's a good idea, thanks Mayor Sophie. I'll see you tomorrow!
SOPHIE: See you tomorrow!
I do have quite a few Wacky Zingoz items at home. I think I might whip up some kind of room design… maybe I'll even ask Sally Webkinz to set up a room design challenge focusing on Wacky!
Still, I wanted a few more ideas, so I wandered Kinzville a bit more until I ran into Chef Gazpacho.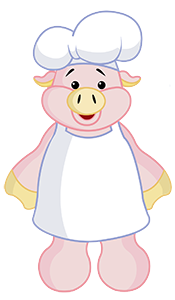 ELLA: Hi, Chef Gazpacho!
CHEF GAZPACHO: Ah, hello dear Ella. How are you?
ELLA: I'm great, Chef Gazpacho, but I'm having a bit of a dilemma.
CHEF GAZPACHO: Mama mia, is there anything I can do to help?
ELLA: Actually, you just might. I'm looking for ideas on things to do for the Wacky Zingoz Celebration.
CHEF GAZPACHO: I'm gonna tell you what you should do. You should make a delightful meal, with all of the best Wacky Zingoz food. Put on a delicious feast to make everyone's belly happy.
ELLA: Oh, that sounds like a wonderful idea. I'll check out Sally Webkinz's special report on Wacky food and see what tickles my fancy. Thanks, Chef!
So, I could do another fashion show, decorate a room, have a great meal… I wonder if there's anything else I can do?
Well, one of the best parts of Wacky Zingoz Celebration (besides everything, of course!) is that you can win prizes. I should probably start practicing my swing — I know there's going to be a brand new prize for hitting over 600 on Wacky Zingoz, and brand new prizes to win in WackyER Zingoz, too. So I guess the best way to celebrate is to just embrace the Wacky!
How about you? How will you spend Wacky Zingoz Celebration?
Until next time, it's been real!
XOXO
ELLA