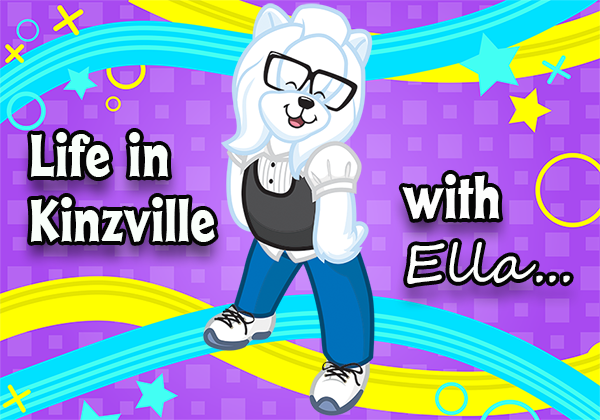 Hey peeps! It's Ella, and I'm back to talk about… Mother's Day! Mother's Day is tomorrow, May 13, so you still have time to throw together some macaroni art and a handmade card, if you're the crafty type! I'm not that crafty, so I figured I'd ask around town to see what some other folk were up to to celebrate their moms!
First, I decided to ask former Mayor Cowabelle how she plans to celebrate with her mom, Ms. Cowoline!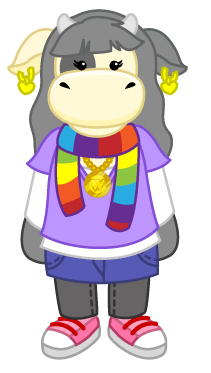 ELLA: Hey, Cowabelle! How's it going?
COWABELLE: Great, thanks for asking!
ELLA: So, Mother's Day is coming up… what have you got planned this year? COWABELLE: Well, this year, I got that great portrait of us printed onto a blanket!
ELLA: Oh, I remember that portrait… that's a great idea! I'm sure your mom is going to love it.
COWABELLE: I hope so… actually, now that you mention it, it's probably ready for me to pick up now. I'll catch you later!
Do you remember that lovely photo? If not, I found it — maybe you can print it out and write "Happy Mother's Day" on it.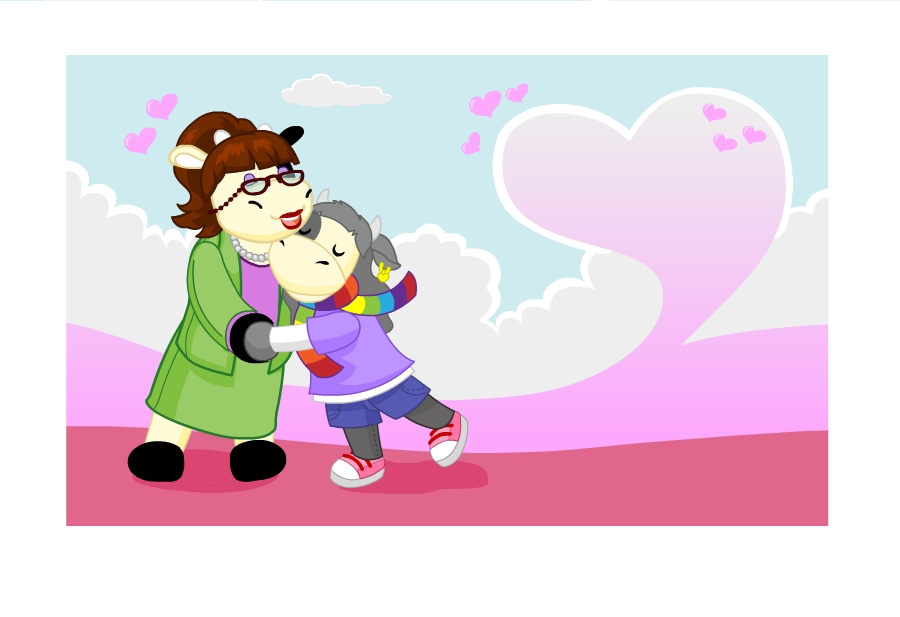 Next up, I asked Salley Cat.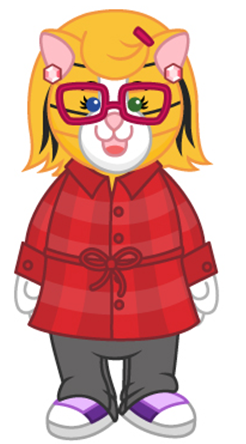 ELLA: Hey, Salley Cat! How are you?
SALLEY CAT: I'm doing great! I just whipped up some of my famous salsa.
ELLA: Yummy! Is that for a special Mother's Day meal?
SALLEY CAT: It sure is. I love cooking for my mom. What are you doing?
ELLA: Um.. well.. uh… I'm not that great a cook. But… that gives me an idea! I know just the place to get some tasty food…. Daisy's Diner! Thanks for the idea, Salley Cat!
SALLEY CAT: You're welcome!
Of course, I headed over immediately to Daisy's Diner to make a reservation.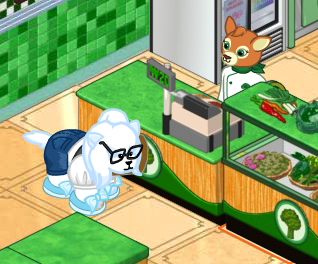 Luckily, Daisy doesn't require a reservation! I think I just might come by tomorrow with my mom for a nice meal.
As I was leaving Daisy's Diner, I bumped into Roberta and asked her about her Mother's Day plans.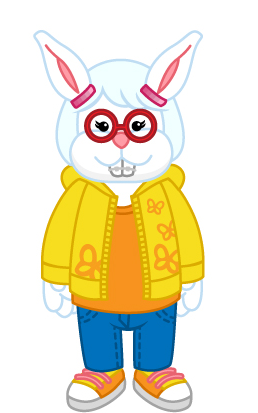 ELLA: So what are you doing for Mother's Day, Roberta?
ROBERTA: We're having a girl's day at the spa!
ELLA: Ooooh… that sounds like a really great idea!
ROBERTA: For sure! Present for my mom… and me!
ELLA: Can't argue with that. We all need a little "me-time"! Maybe I'll see you there!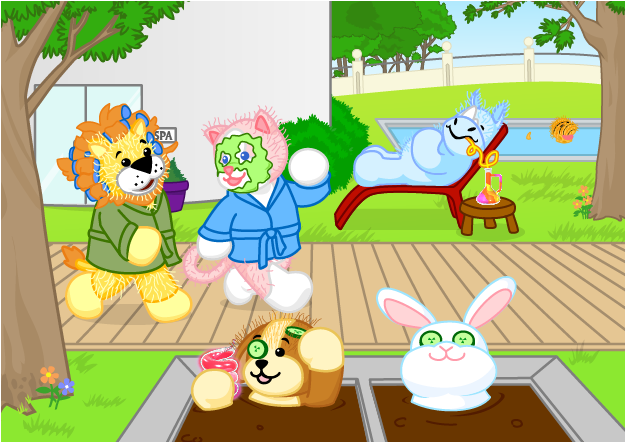 I don't know about you, but a trip to the spa sounds just heavenly. I definitely have lots of ideas for Mother's Day now.
What about you? How do you normally celebrate the important mother figures in your life? Let me know in the comments below!
Until next time… it's been real!
XO
Ella