Webkinz Fall Fest may be over but
2018 Fall Fest Soda is still available!
Bottles of 2018 Fall Fest Soda are still available at the Ganz eStore and at the W-Shop for eStore Points. You'll find them in the NEW & PROMOS section of the W-Shop until November 11th, 2018!
Feed the fizzy 2018 Fall Fest Soda to your pet for a taste of fall and a chance to win a prize! It's a refreshing way to celebrate the fall festival!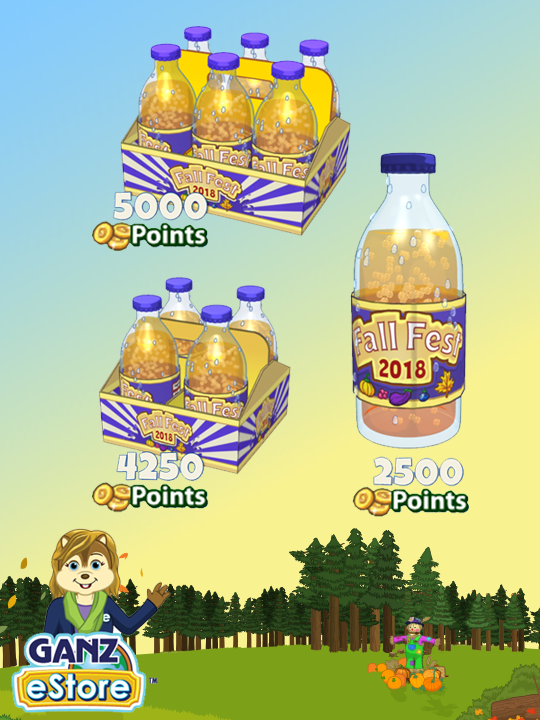 Every time you feed your pet a bottle of 2018 Fall Fest Soda you'll win one of the following prizes, including the Grand Prize: A Fall Log Hideaway!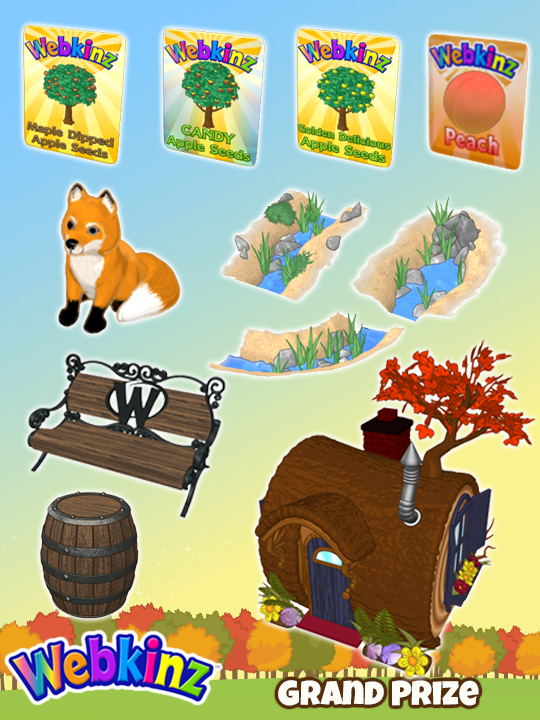 You may find this and much more at eStore!