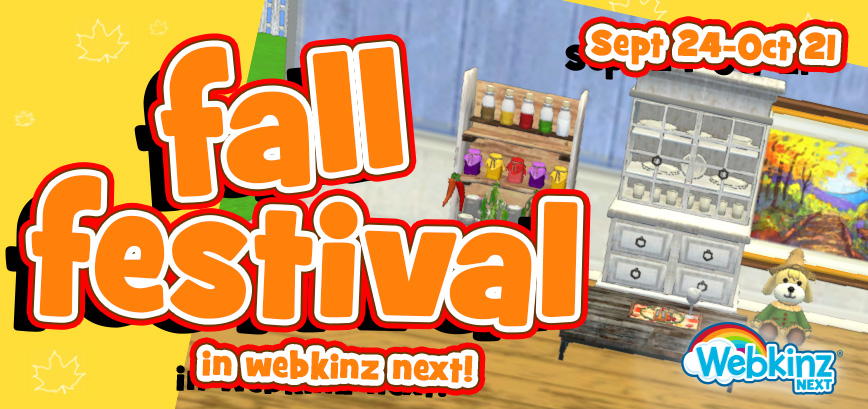 Fall Festival is coming to Webkinz Next, September 24-October 21.
Visit the large pile of leaves in Kinzville. Click the pile to collect one leaf a day. Ask up to four friends for additional leaves. Collect up to five leaves a day (one from the pile and four from your friends.)
Exchange your leaves for these cozy prizes.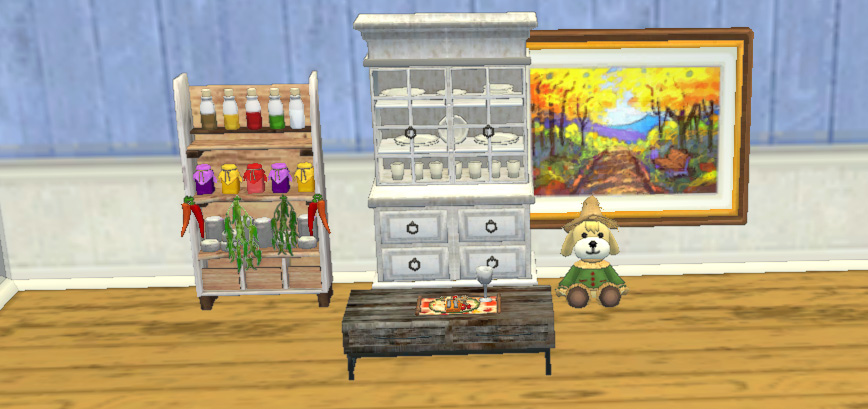 10 leaves: Fall Fest Place Setting
20 leaves: Scarecrow Plushy
30 leaves: Fall Fest Watercolor Painting
40 leaves: Preserves and Herbs Shelves
50 leaves: Antique China Cabinet.
Your home will be fall fabulous!

Download Webkinz Next
Follow us on social media:
social media