Have you grown your baby into a kid? The growth process in Webkinz Next takes some time but it's really rewarding! Watch Jack the Gorilla grow from a tiny babe into a strapping young ape.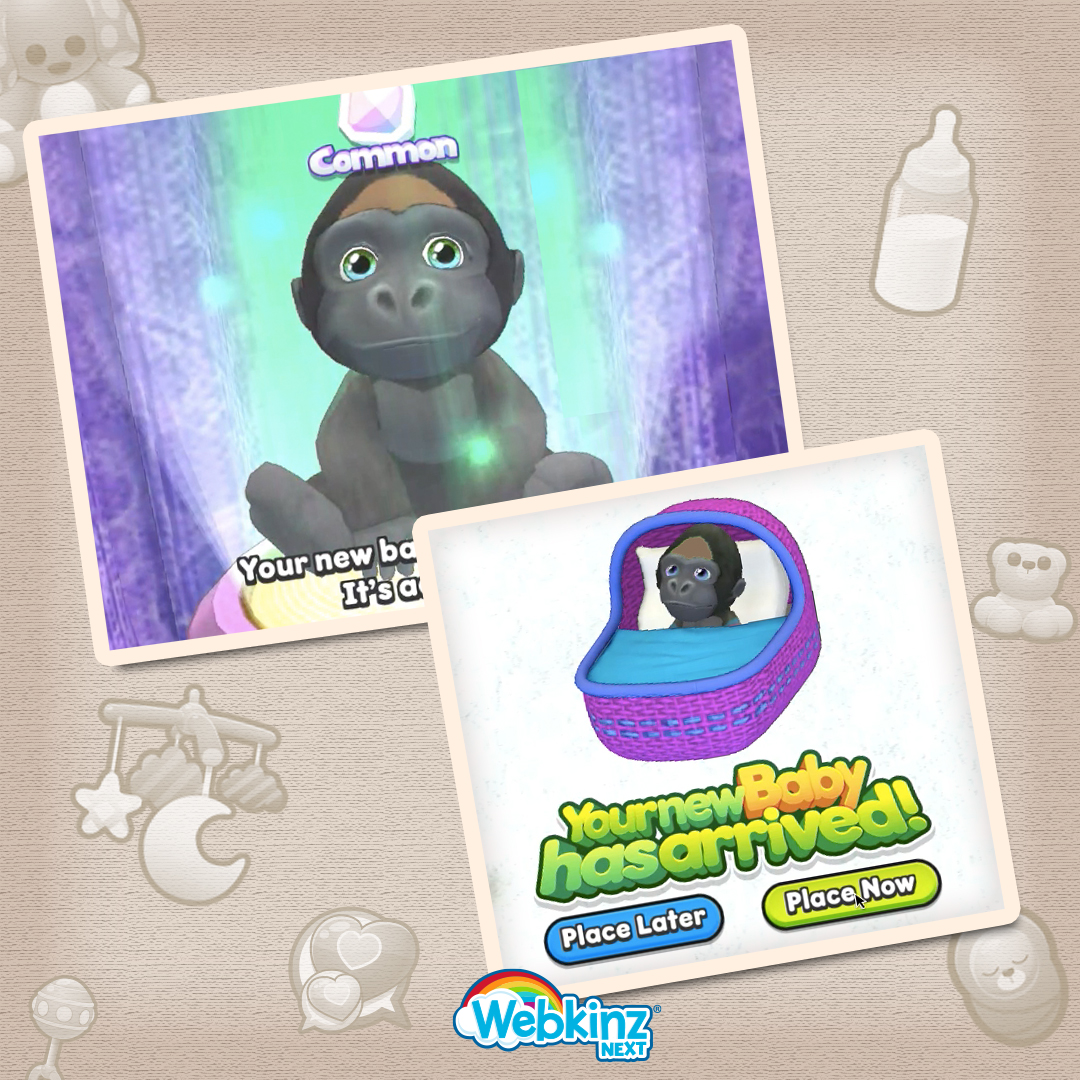 I'll never forget Jack's Birthday! There's nothing more heartwarming than meeting your pet for the first time. I chose a blue crib because it matches our nursery and I placed him between his Tabby Cat sister, Joan and Giraffe brother, Jonathan (they have matching blue cribs too).
Remember, if you want to celebrate your babies' birthdays, you can view their birth certificates any time by opening the My Pets tab. Click the icon on the right to open their birth certificate. You can even save it to your device!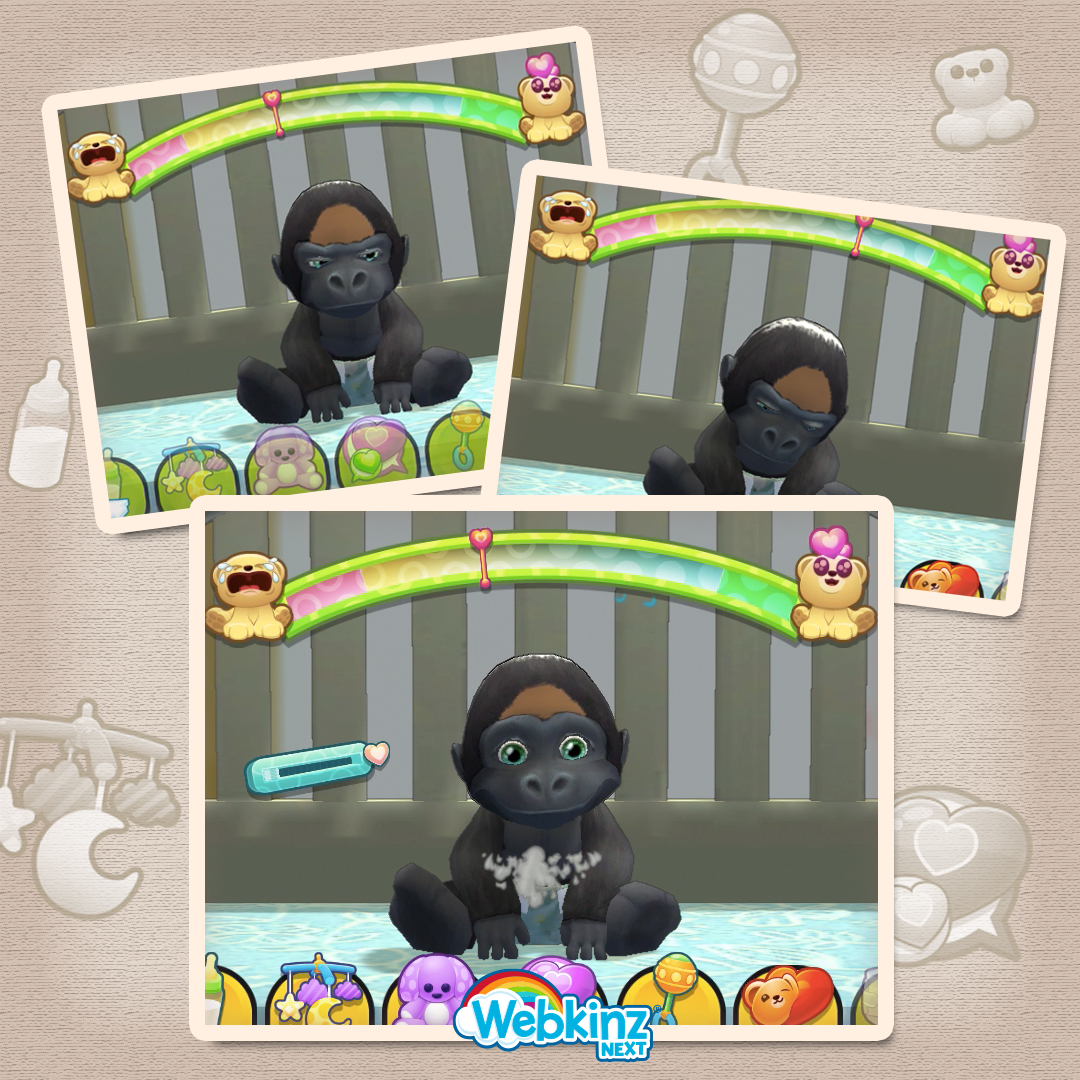 Jack was a fussy baby. Such a mess too! He would usually cheer up if I gave him enough attention. But, he's cute either way. Grumpy Webkinz babies are adorable!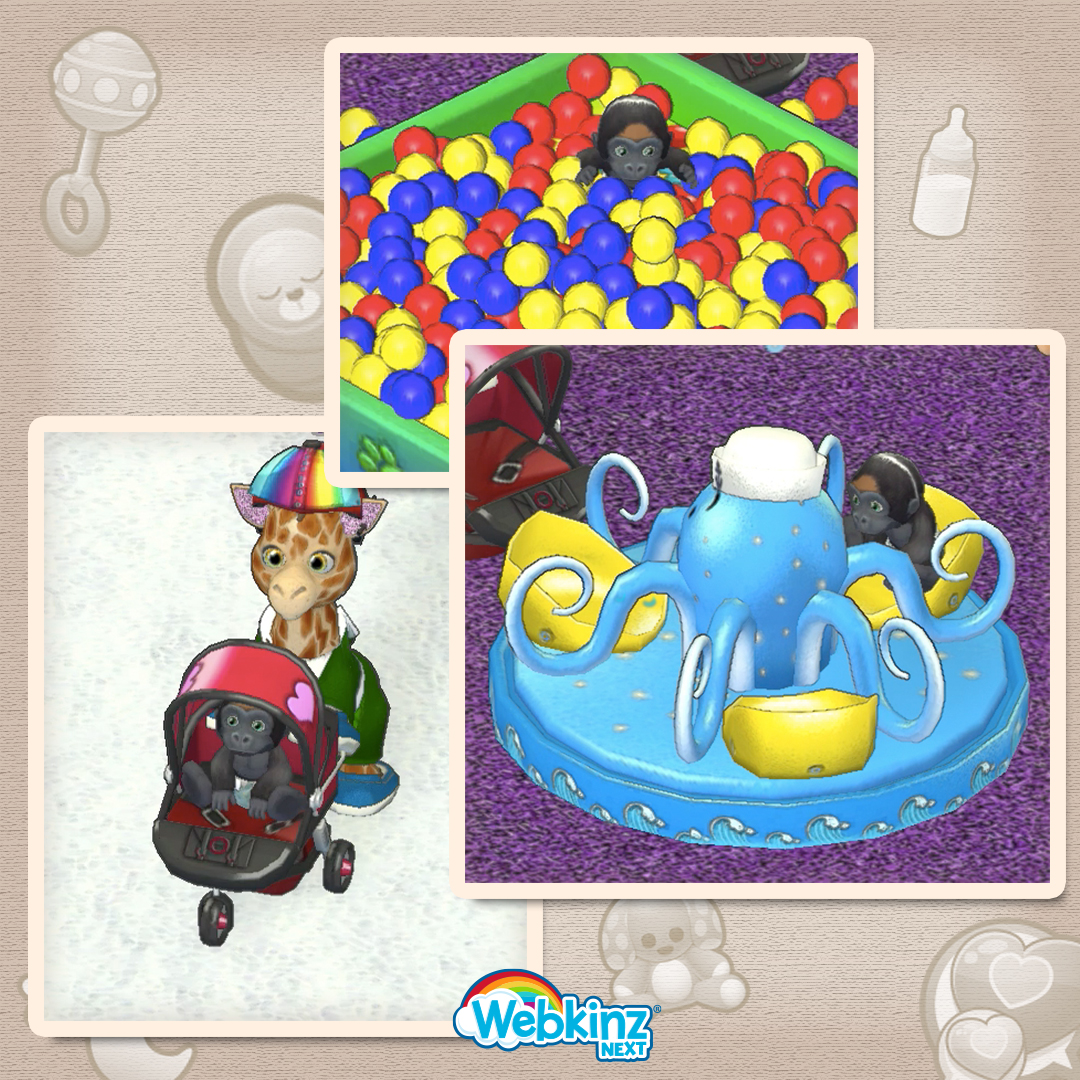 The one thing that always cheered up Jack was a trip to the Baby Park in Kinzville. We'd make so many friends. Jack's favorite feature is the ball pit because he can play next to the other babies. Did you know you can peek inside other strollers? Just click the magnifying glass beside your friend's world name!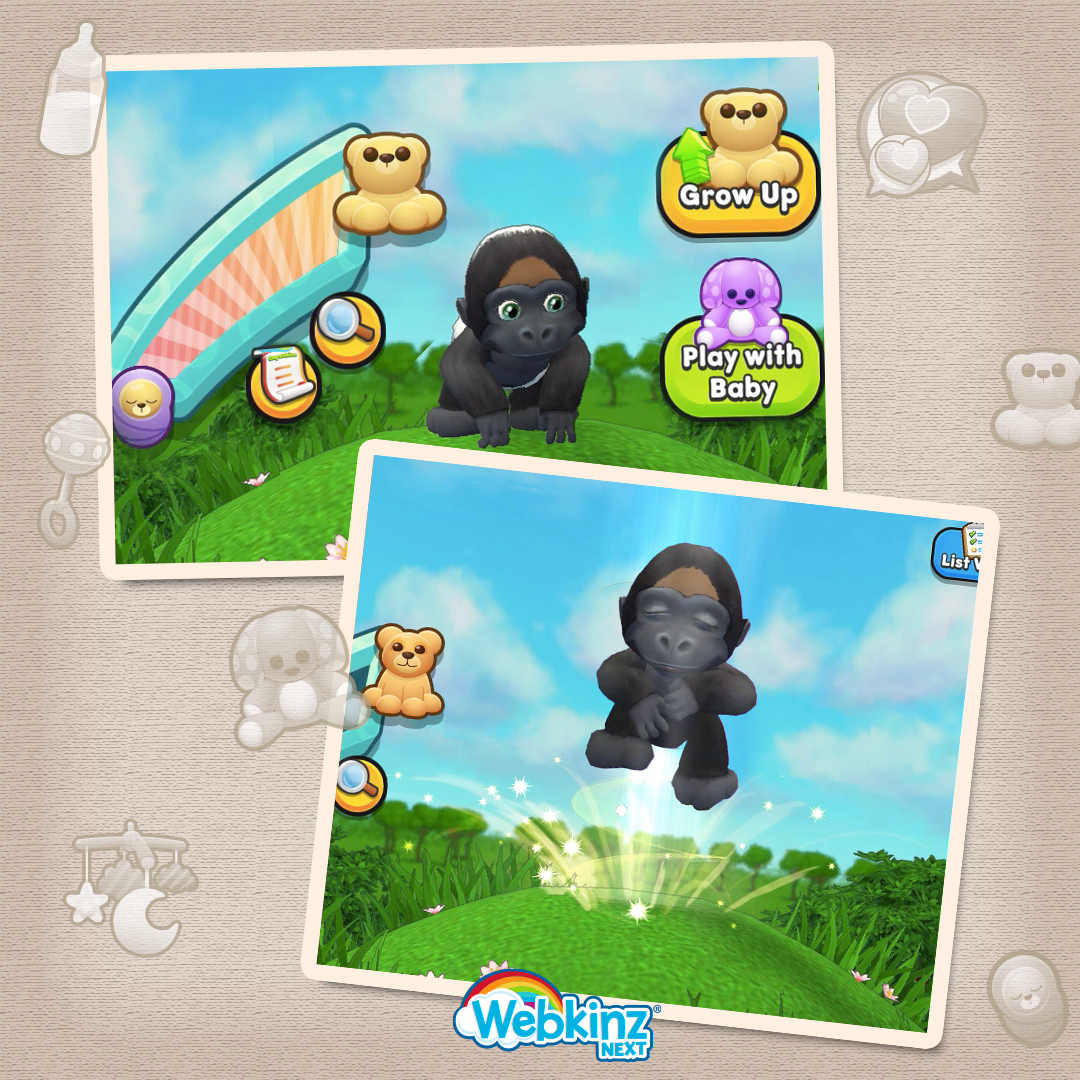 The day Jack grew into a kid was a moment of great pride for me. He was so excited to leave his crib and finally walk on his own four feet. It takes 15 growth moments to grow a baby into a kid and it's worth the work because kids can do almost anything adults can do. Which means now Jack could do the gardening and the shopping and decorating too.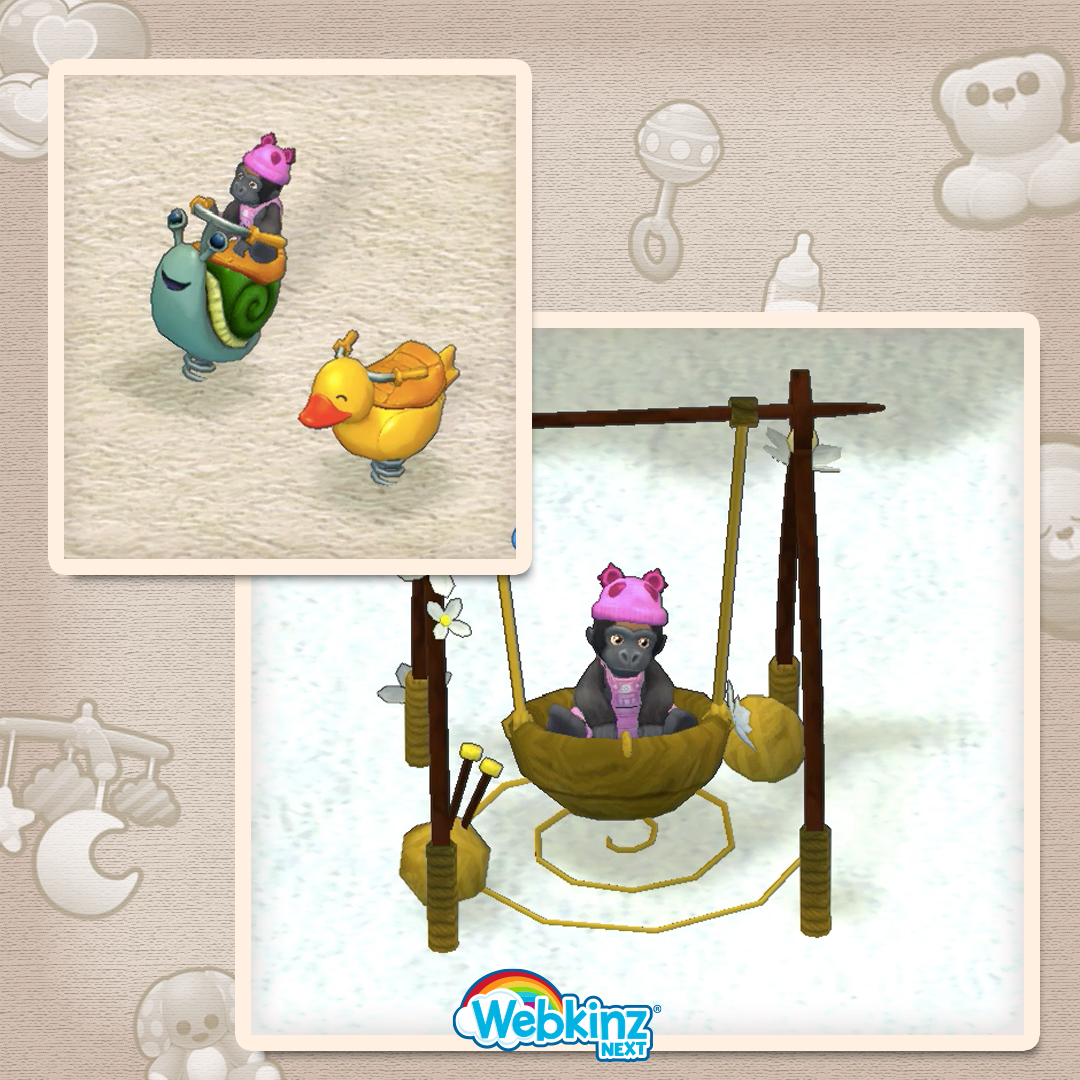 Now that Jack is an older kid, he enjoys the finer things in life. He swings in the garden three times a time. It's very meditative for him. He spends his afternoons writing poetry and playing in the playground. He's finding a work/play balance and it's so wonderful to watch him grow up.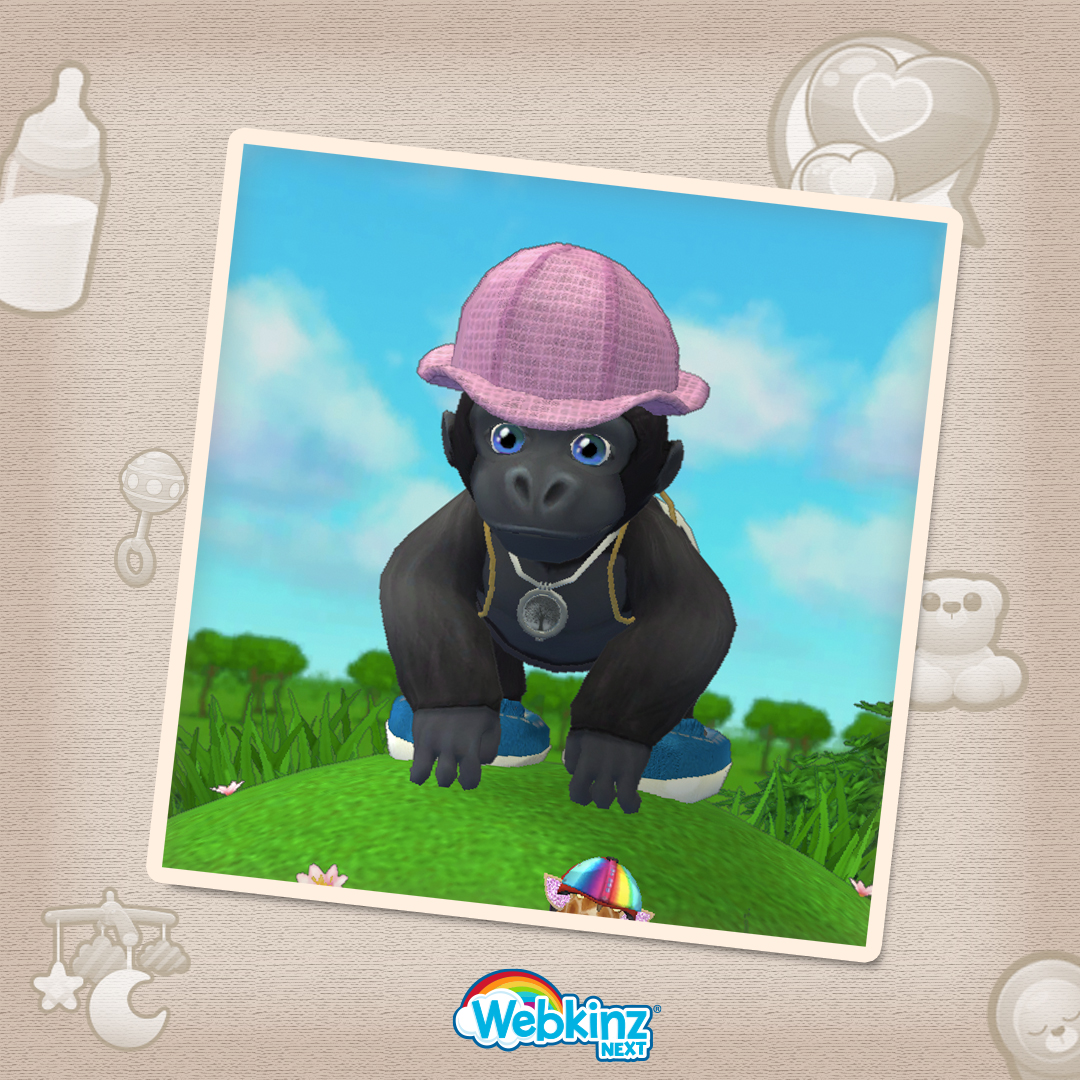 I love watching Jack grow. Once he's an adult, he'll have sparks. I can't wait to see a new generation of our family grow!
Those are some of my cutest baby moments with Jack. Share your family's most precious with us in the Share Center!
Download Webkinz Next now — available for Mac, iOS, Android and Windows 10. Download Webkinz Next
Follow us on social media:
social media