Are your pets hungry? A good way to keep them fed is to start a garden!


You can find growing items in the W Shop under food. Each of these growing items takes 4 days to harvest.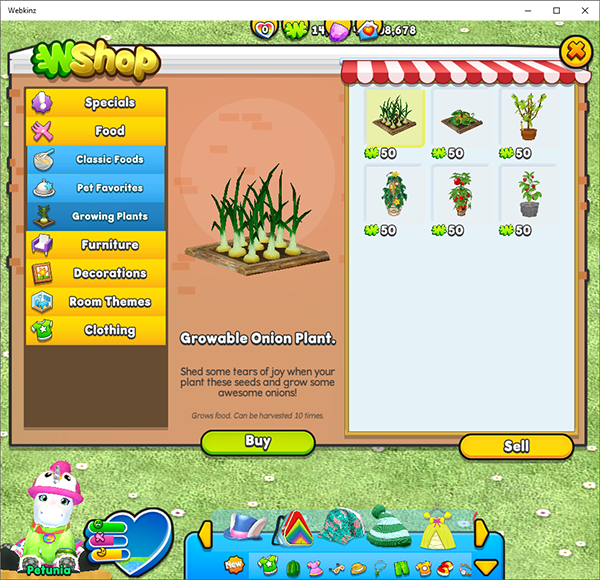 One you've harvested your fruits and vegetables, you can feed them to your pet, sell them back to the W Shop, or use them in recipes!


You can harvest a growing plant 10 times. After the 10th harvest, your plant will disappear and you'll receive dirt in your Dock.


You can use the dirt material in special crafting recipes — there's no other way to get dirt!


How does your garden grow?

Download Webkinz Next now — available for iOS, Android and Windows 10.