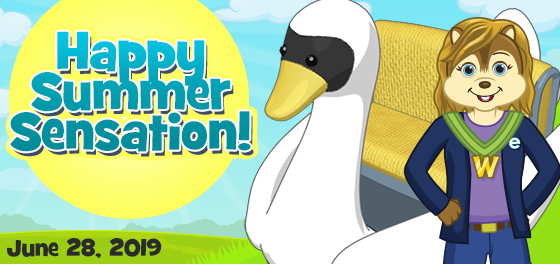 Hello guys! It's Summer Sensation! I'm so excited! The sun is shining and there's plenty of summer fun to be had in Webkinz World!
Be sure to log into Webkinz.com today to receive your Summer Sensation gift, an awesome Summer Swan Bench!
And remember, today's the final day of the Berry Festival, so you can still look for floating berries too! You can also get a berry in the Park from me, and get a free berry at Ganz eStore!
Plus, spin the Super Wheel today only by visiting Today's Activities! You could win one of the following prizes.
I'm so excited to share this special day with you! Remember to come see me in Kinzville Park and have a wonderful Summer Sensation!!!
So fab. So fun.