Check out the new communal challenge to build the Merry-Go-Round for the baby park in Webkinz Next!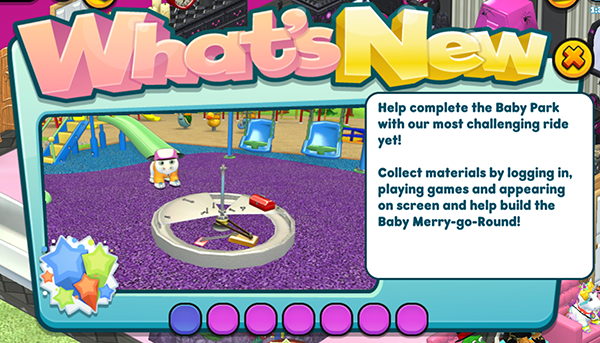 To get started, head to the Playground on the map of Kinzville. Then, click on the construction site for the Merry-Go-Round!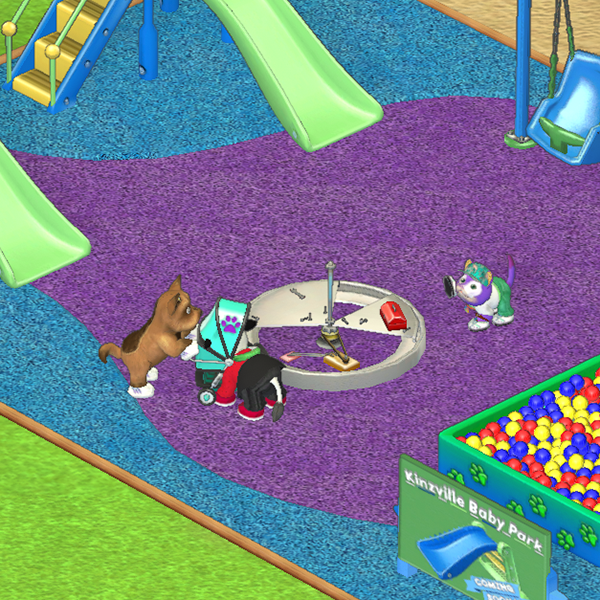 There are three stages to this challenge — you'll need to complete each one in order to complete the whole thing! There are prizes for helping with each stage, and a final prize at the end!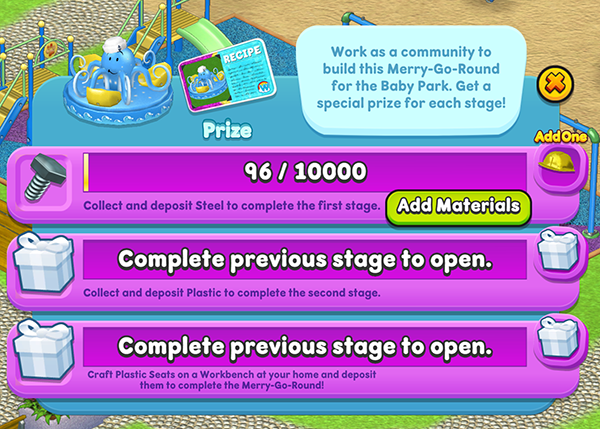 When you contribute to the challenge, it will let you know! The first stage is to contribute steel — look for it peeping in from the side of your screen and as a login gift.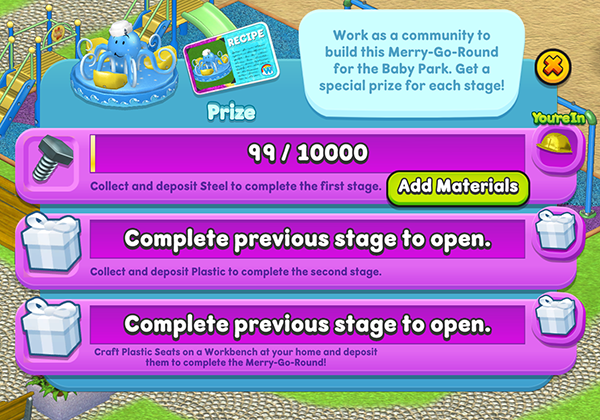 Make sure you participate in each stage to win the prize for each stage! At the end of the challenge, the Merry-Go-Round will be added to the baby park and then all babies in Webkinz Next can play on it!


Download Webkinz Next now — available for iOS, Android and Windows 10.