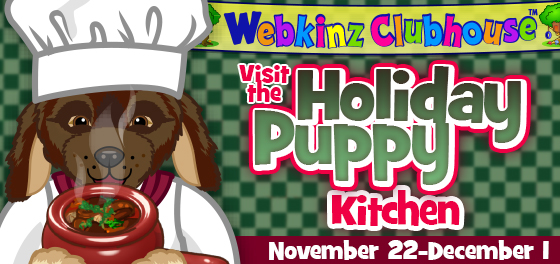 Oops! The new Holiday Puppy is so excited to get here that its Today's Announcement popped up a day early!
But the Puppy will be in the Clubhouse from November 22 to December 1, 2019. Click on the Holiday Puppy every day to receive a new Holiday Pawprint Tile!

Plus, watch Webkinz Newz for the details on how to make the Puppy's secret recipe – Homemade Holiday Stew, a delicious dish of stew that you can place in your pet's room!