As you know, I've been pretty excited to try to spark a jackalope. I adopted a bunny (Jack) and spring fawn (Lope) and made myself wait until today to try to spark a special Easter Jackalope!


Well, readers, I did not achieve my goal. But it looks like I wasn't the only one that tried!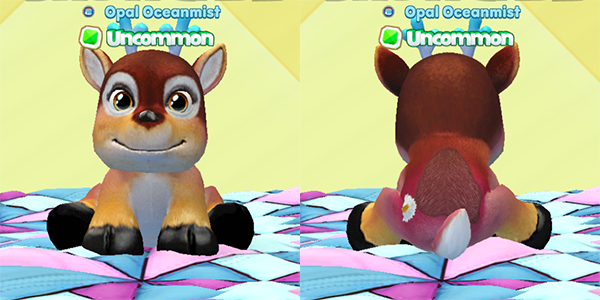 There were three babies by Opal Oceanmist sparking a bunny and a spring fawn, so I can only assume they were also trying for the jackalope! This little fawn has pretty subtle body coloring, more noticeable from the back, and absolutely gorgeous lil deer antlers!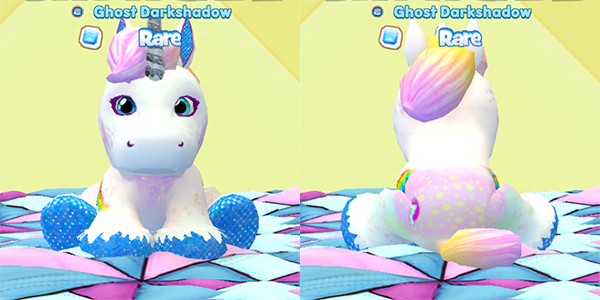 I love the color combination on this unicorn! The intense blue is courtesy of some piggie background, and I think it looks just gorgeous with the soft pastels the unicorns usually come with.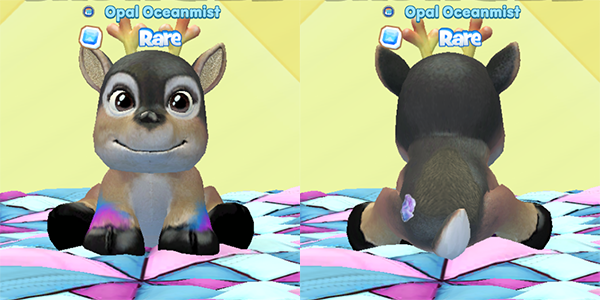 Opal Oceanmists's second sparking today has more subtle coloring, but the antlers and rainbow flair are very pretty, and the purple tulip pet patch is a wonderful way to mark spring!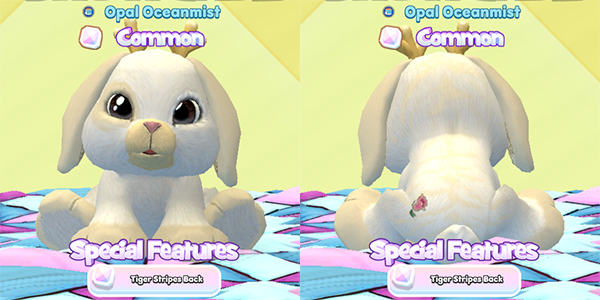 And it looks like Opal Oceanmist's third attempt got the jackalope! Look at this adorable baby. There's some very subtle tiger stripes on the back and the brown eyes just make this bunny so cute. I am very envious but congratulations!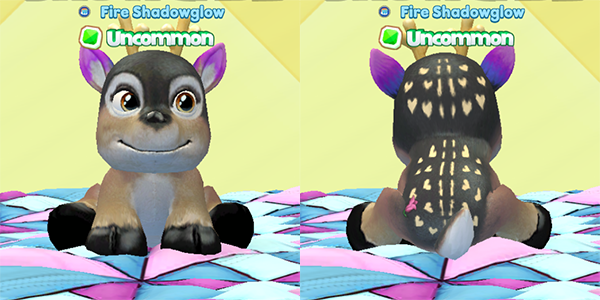 This lil deer baby wasn't my first spark (I got a limited edition pig!), but while I am sad that I didn't get a jackalope, I thought the heart pattern on this baby was so sweet. The coloring is pretty natural for the most part, except for those cute little rainbow ears. I love having the bunny's pet patch on this baby, too. Lovely spring pet!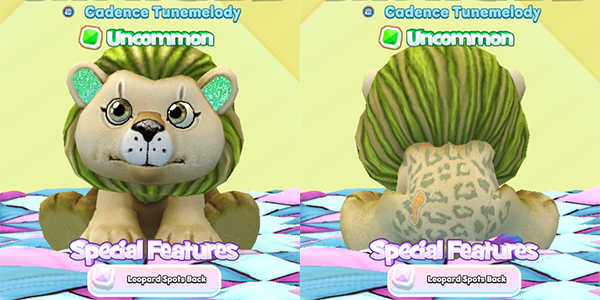 Look at this cool lion baby! I knew we'd be getting some unusual looking pets soon and I am not disappointed. This is such a cute combinations of neutrals and greens — and I love that this baby got the elephant's pet patch! What a cute little peanut!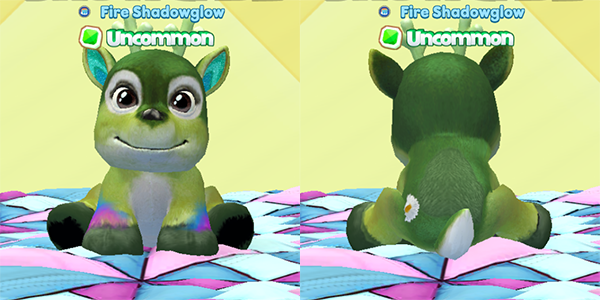 So, one reason I can live with my disappointment over not getting a jackalope is this baby! I got a green spring fawn and I am in love! Check out the ears, too — such a cool color.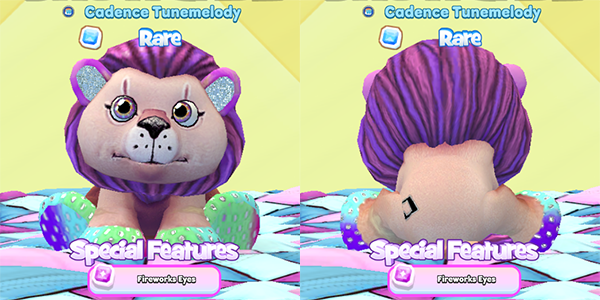 We're finishing up our special edition baby showcase with this showstopper! Just look at the colors on this baby lion — absolutely beautiful. What a great baby to spark on a holiday!


Here's the Adoption Certificates for my holiday sparked babies — this is one Easter I will not forget!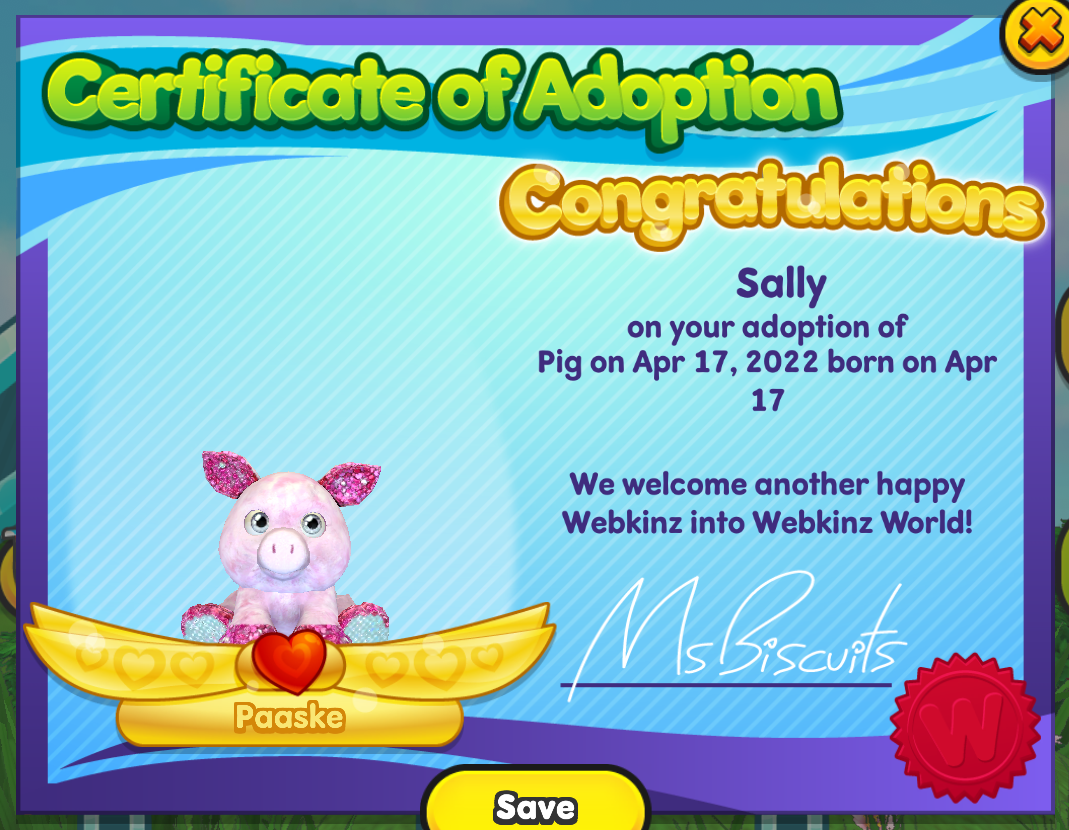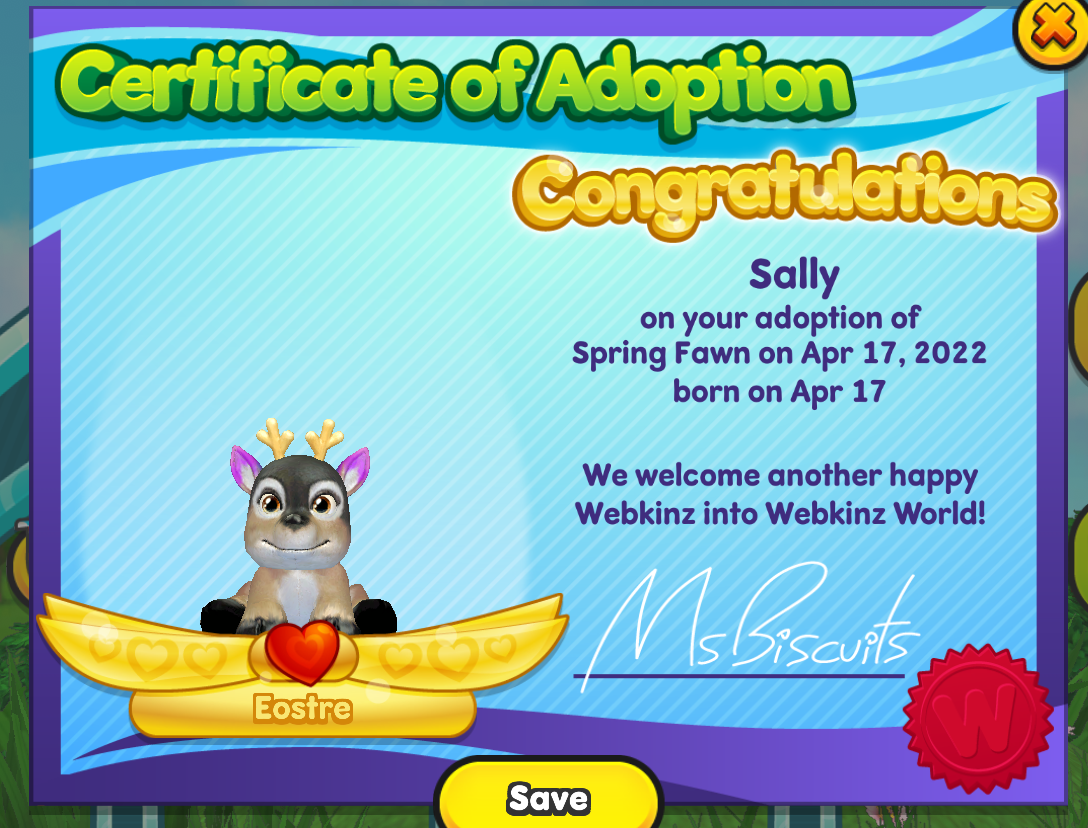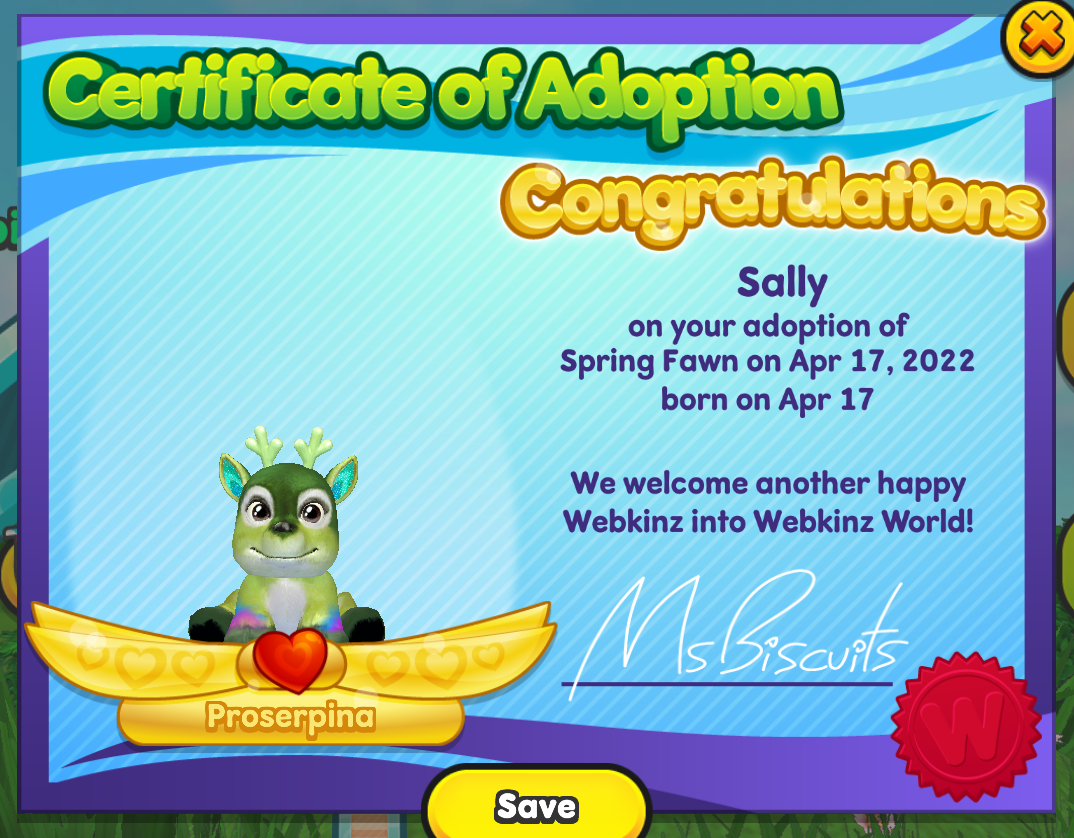 Did you spark any holiday babies today? Upload them to the share center or tag me on social media — I'd love to see them!


Download Webkinz Next now — available for iOS, MacOS, Android and Windows 10.