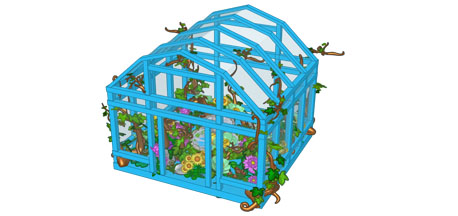 How many Flowers have you collected so far?
Keep collecting until May 31 to receive fantastic prizes—and if you get all 50, a lovely Flowery Greenhouse! If you haven't started, just head to the Flower Collection icon on your Map to begin!
Remember, if you complete the Collection early, you can play it again!
Want to win a beautiful BLUE Flowery Greenhouse to match? Then be sure to collect flowers in Webkinz Friends on Facebook* or the iPad!
*must have an active account