Look for 6 new prizes the next time you make it to the mall during a game of SPREE: The Oak Tree Wallpaper & Flooring, Oak Tree Fireplace, Sunny Stool, Antique Mirror and Antique Cabinet: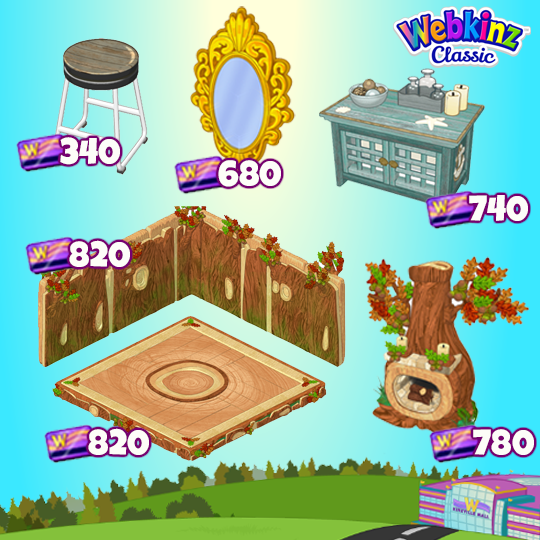 Play Spree at the Webkinz Classic Arcade and roll the dice to make it to the mall. Once you arrive, you can use your mall credits to trade for prizes!
Want help making it to the mall faster? From July 4 – 12, look for bonus Spree rolls floating across your screen on your Webkinz Classic account and click on them to collect them! You'll also be awarded a retired piece of clothing from the KinzStyle Outlet every day.
What's your favorite prize from the mall? Let us know in the comment section below…