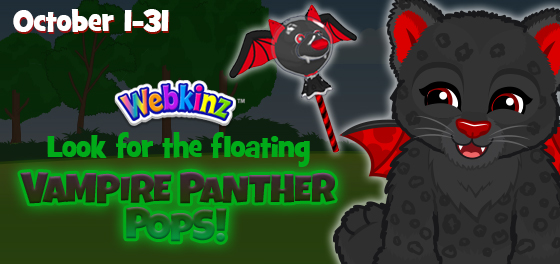 The adorable Vampire Panther Cub is new to Webkinz World! This cute little cub just loves Halloween! So much so, that it will be handing out yummy Vampire Panther Pops all month! Look for this cute candy floating around Webkinz World and click on it to have one added to your Dock!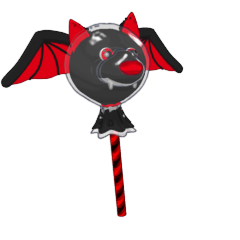 The best thing about this spookily sweet prize? You can use the Vampire Panther Pop in recipes to make pieces of the new Vampire Panther costume! Find the recipes here!
Deluxe players can collect up to 3 Vampire Panther Pops a day, while free and full players can collect up to 2!