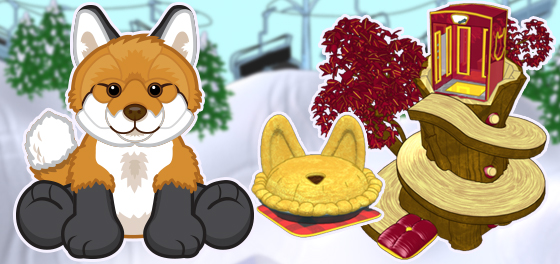 Again – a small pet, but a big heart! The Signature Small Fox will need all its cunning to help out on tricky rescues. This fit pet can test its dexterity when it's sliding down its PSI, the Sly Slide. It keeps up its strength with the help of its PSF the Sly Lamb Pie.
The Signature Small Fox is wily enough to recognize what a fine piece the bonus item that it gets from the exclusive Signature Room theme is.
And with the bonus Wish Token that each Signature Pet comes with, maybe the colorful Fox will save up for a giant Rafflesia Plant.
The Signature Small Fox would surely be a smart addition to our team!

To add them to your team, you can find the Signature Small Fox and other Signature Pets at Ganz eStore and in the W Shop.