Players have been sending me a lot of Bright & Boho Balcony room designs lately and I can't wait to share them with you! I'm still trying to get through a large backlog of submissions though, so it may take a couple of weeks to catch up. But, I'll give you a sneak peek! This wonderful balcony design was created by Kate: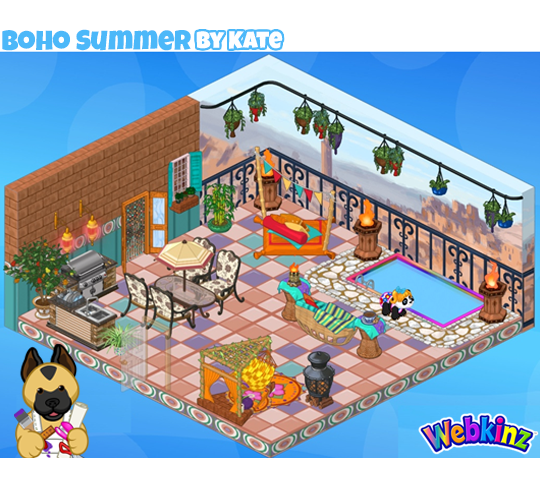 Great work Kate! I really like that small dining area. I would love to hang out on that balcony!
Anyway, I have 25 more room designs to show you today, including a Kinzville Skyport, Lizard Island and a Nightclub:
Congratulations to everyone featured today! You each have the chance to become a finalist the next time we hold the Room Design Awards.
Miss my last post? CLICK HERE to see it now!
If you would like the chance to be featured in one of these posts, feel free to send me a screenshot of your favorite Webkinz room. You can email it to letsbuild@ganz.com.