I am excited to show you more room designs today! There are 25 in the group, including a Village Autumn Fest, Ice Cream Shoppe and Temple of Doom!
Please feel free to send me screenshots of the rooms you build playing the new Webkinz game. You can send them to letsbuild@ganz.com.
If you haven't already, I encourage you to play the new game. You'll love advanced editing! It really allows you to place items just about anywhere. The game is available for download from the Webkinz Classic homepage. I can't wait to see your designs!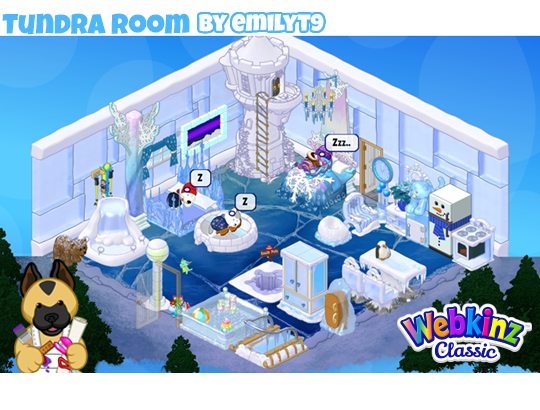 Miss my last post? CLICK HERE to see it now!
Congratulations to everyone featured today. You each have the chance to become a finalist the next time we hold the Room Design Awards!