I did a room tour not too long ago, so I figured it was time to introduce you to my Webkinz Next family!


Cats
Cats are, of course, near and dear to my heart. And though I am a snake on Classic, cats are in fact my favorite kind of animal!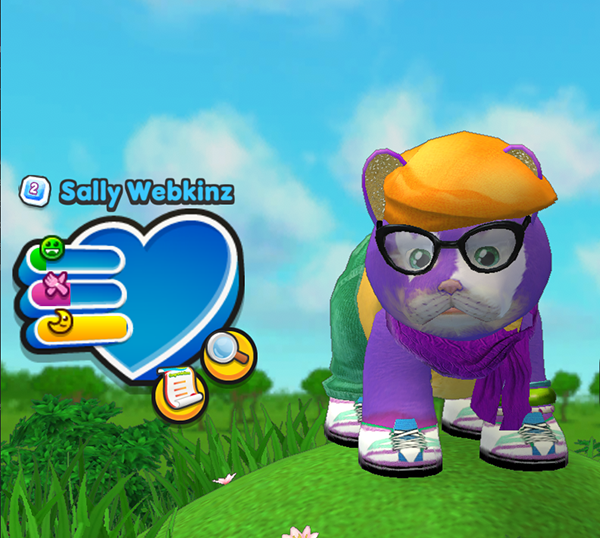 I put Sally Webkinz first because she's my avatar, but she is in fact the second kitty on my account.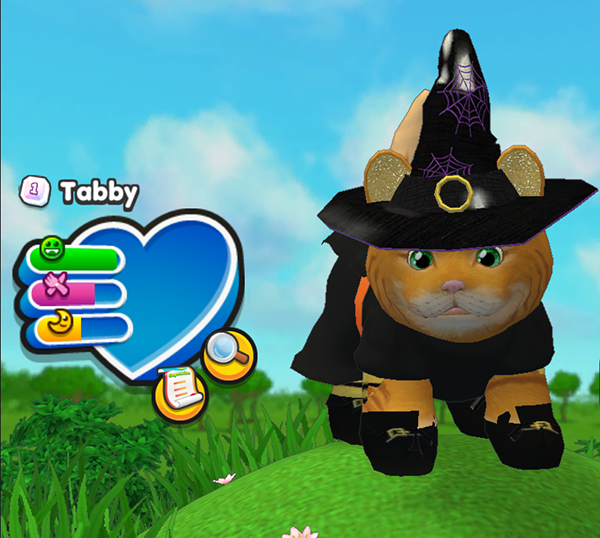 I chose the Orange Tabby when I started this account and named her… Tabby. In fact, on every test account on our test servers, I pick the Orange Tabby and name her Tabby. I'm just not that original.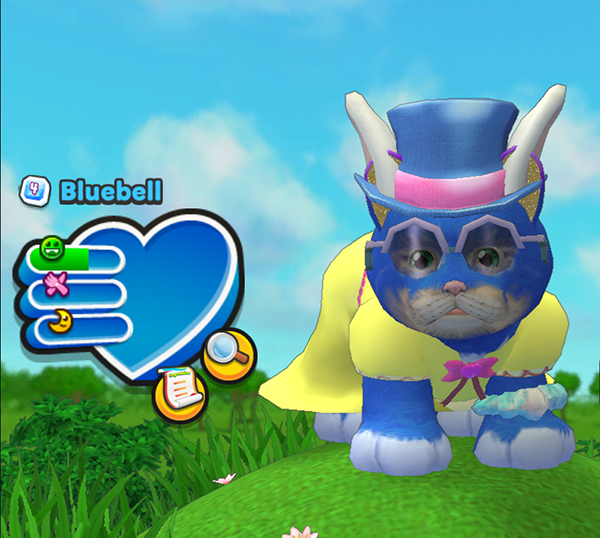 I dearly love my purple cat, but I am on a quest to get a green cat. I got this lovely blue cat, though!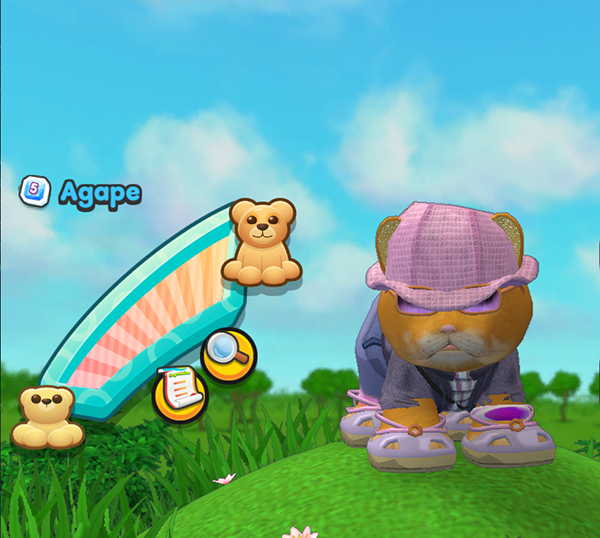 Agape is my last kitty and I'm waiting to grow her up when my Disco Rhino is grown, so I can keep trying for a green kitty, but with sparkling ears!


Frogs
In my quest for a green cat, I have accumulated quite a few frogs! These have the best grumpy looking babies you could ask for.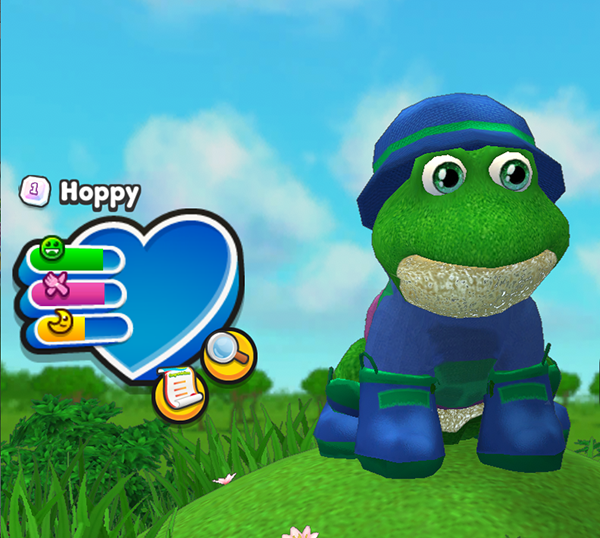 Hoppy was my first frog, so gets an oh-so-original name.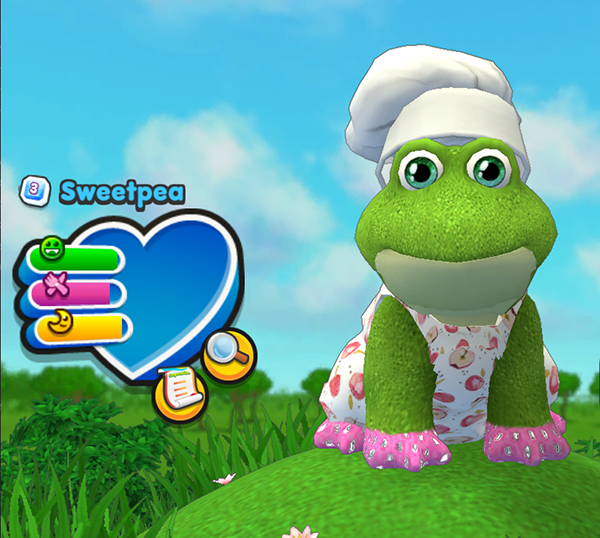 Sweetpea was my first frog baby — I love the sparkling pink feet, courtesy of being half unicorn!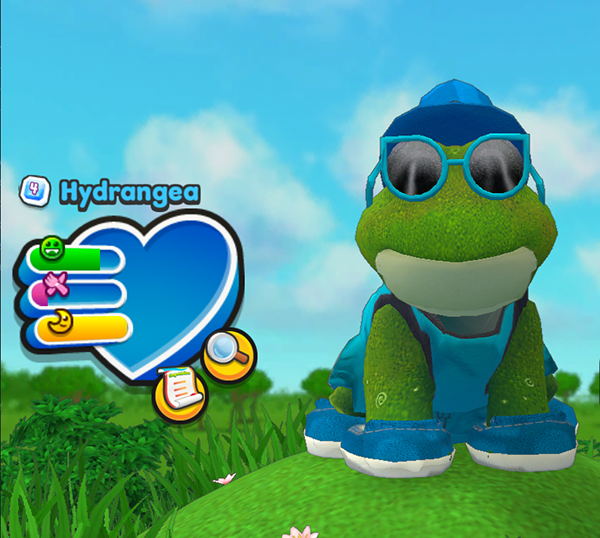 Hydrangea was sparked around the same time as Bluebell and has a cute spiral pattern throughout.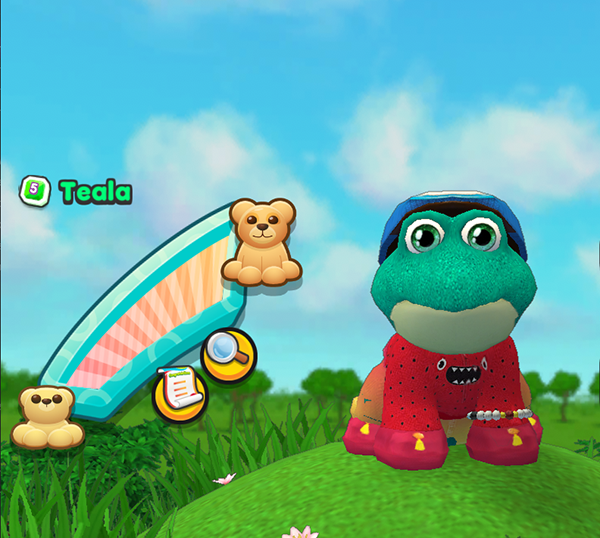 I couldn't resist this name after my baby frog ended up being teal. I'm keeping both Teala and Zinnia as kids until I feel a desperate need for more frog babies.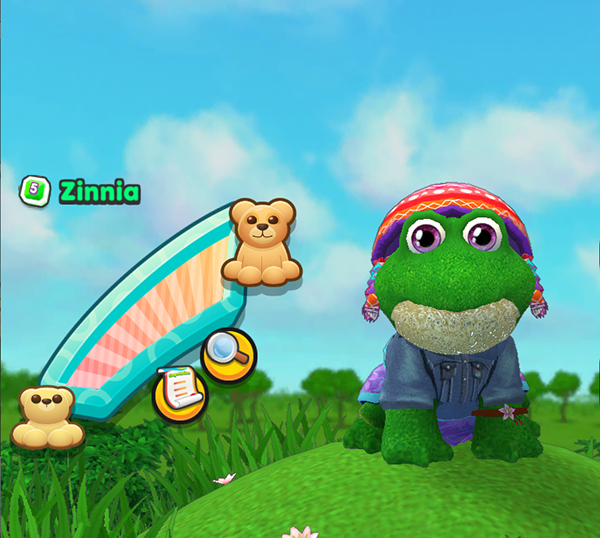 I just love Zinnia's sweet purple eyes. I've got all of my frogs collecting in my cafe. I plan to populate each property with a different type of pet!


Unicorns
I've got a few of these, but not as many as I have of cats and frogs. My unicorns hang out in the Lakeside Cottage!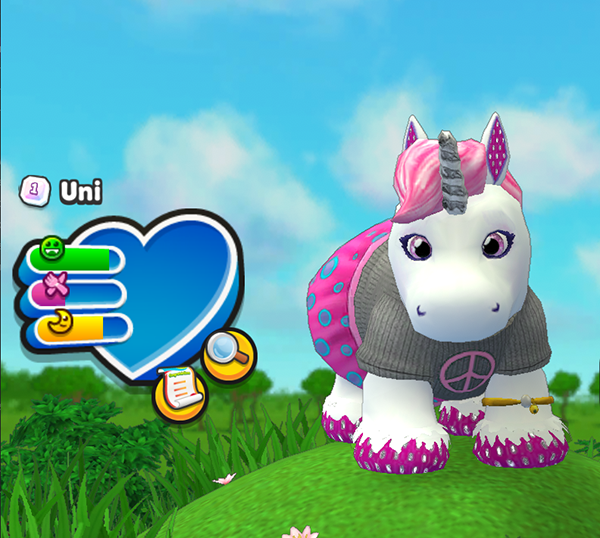 My first unicorn!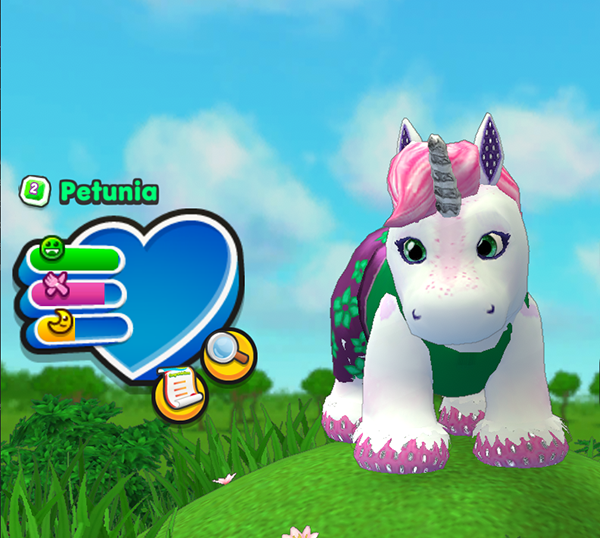 Look at the pretty pattern on Petunia's snout. I just love these toothpaste pets.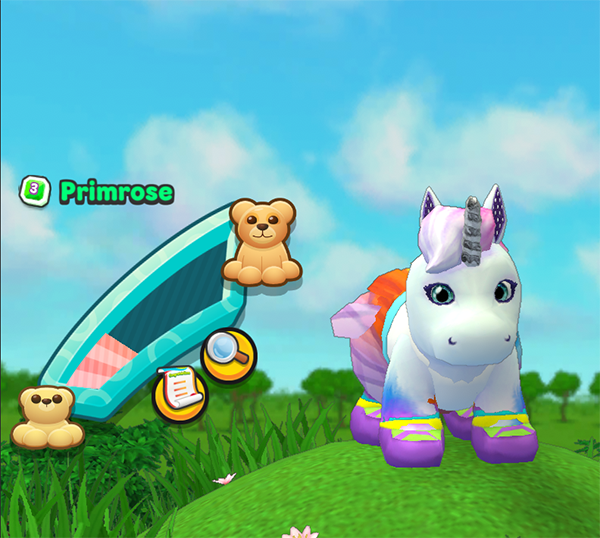 I really love the coloring on this one — it's shown off nicely with the princess dress, too!
Rhinos
I couldn't resist when the Disco Rhinos were released. They hang out at my showroom property, currently the Christmas Party room.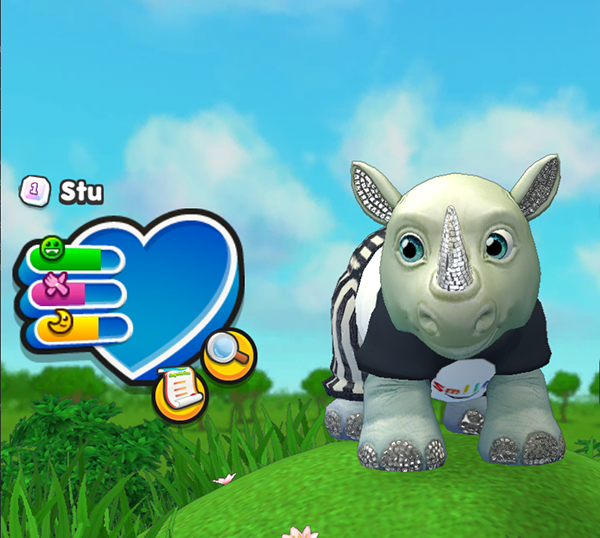 My names for the first generation pets are usually pretty simple.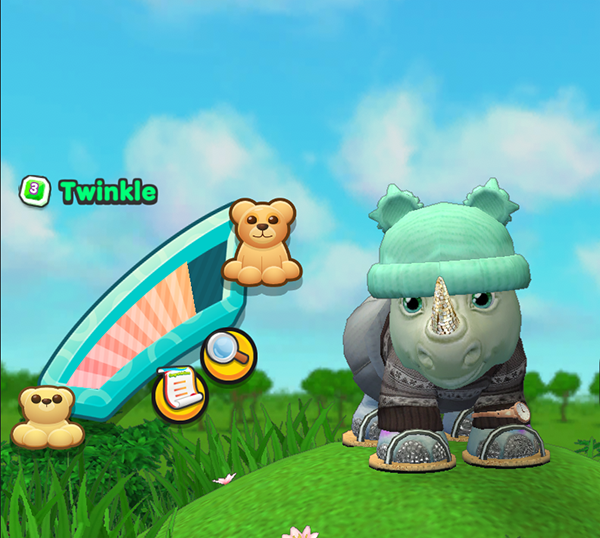 When Twinkle grows up, I hope to spark some sparkly cats!


Cows
It's a bit on the nose, but my cows will be living on my farm!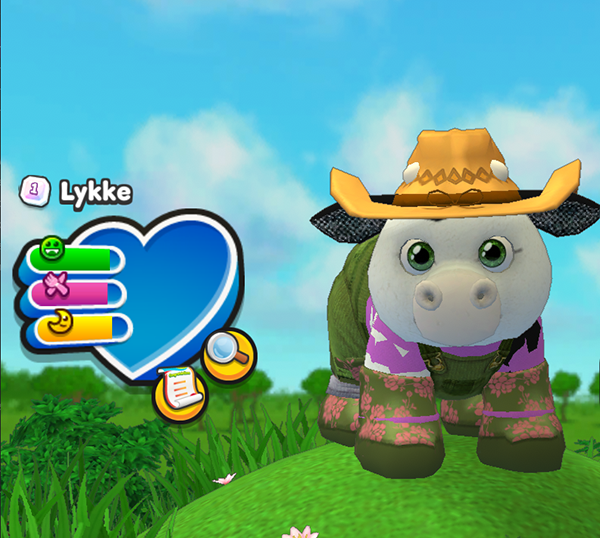 My favorite thing about the cows is their green eyes. They just make me happy.




My current primary baby is Hygge, which means cozy or homey. I love how green this pet ended up. And I love the horn, of course. This is the baby I usually bring to the park, though I may end up growing this one up, too.


Special
I do have a Rainbow Retriever! Right now I plan on keeping this one a baby, so they live in my nursery full time.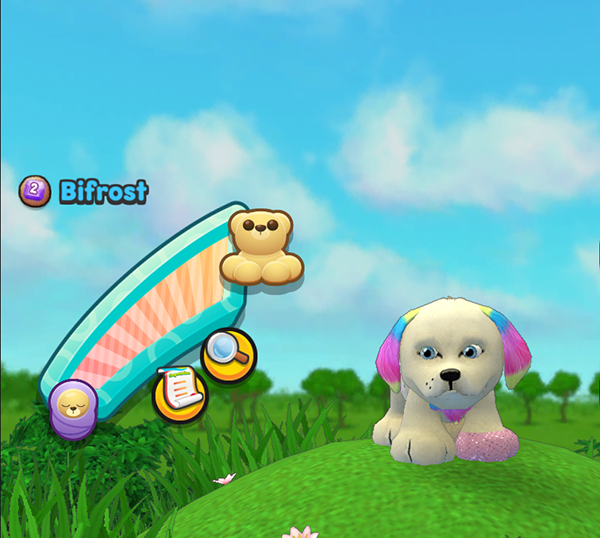 Download Webkinz Next now — available for MacOS, iOS, Android and Windows 10.