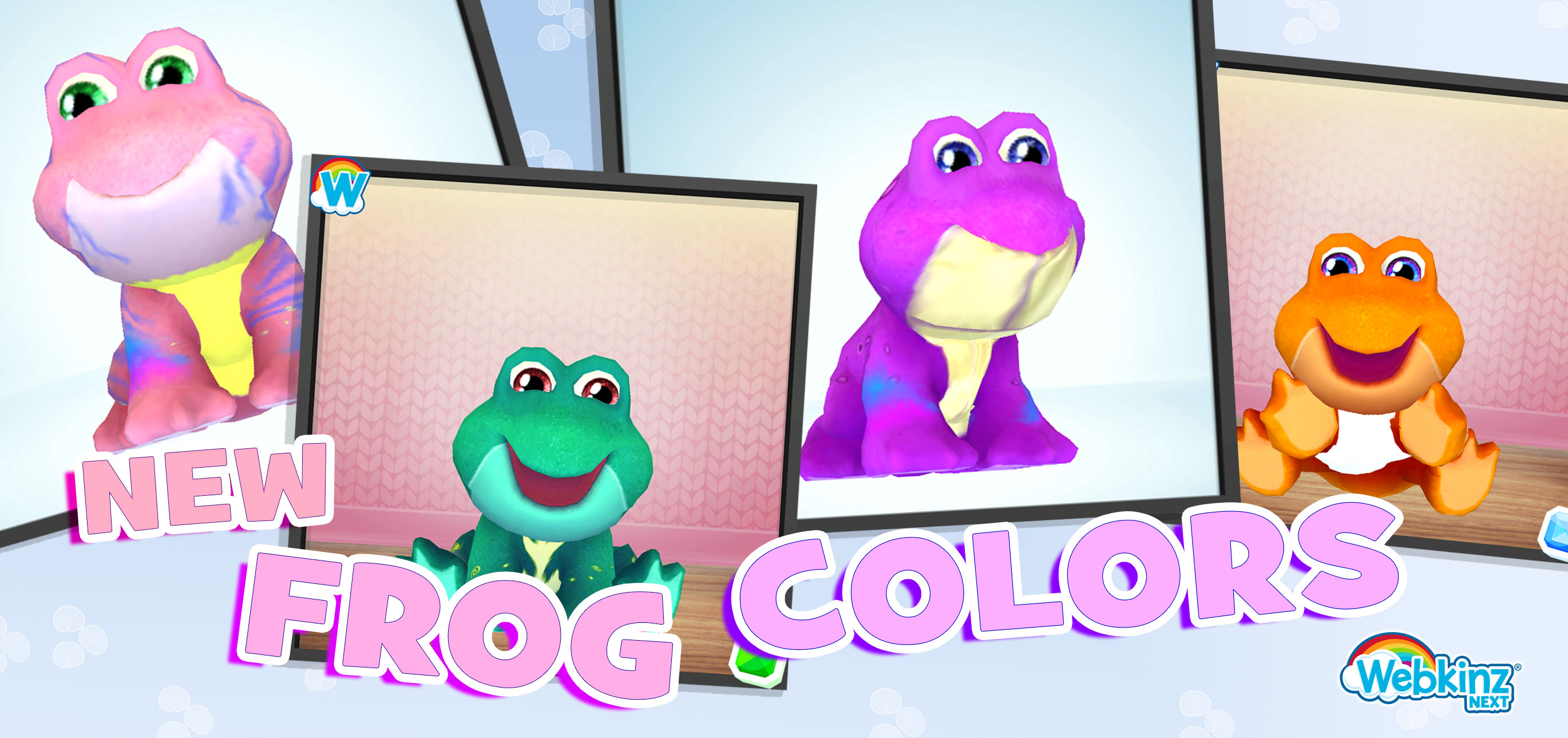 Can you collect them all?
As part of the newest release in Webkinz Next, we've added some gorgeous new colors for frog babies.


Now you can spark green ombre, orange, pink and purple frogs for your Webkinz family!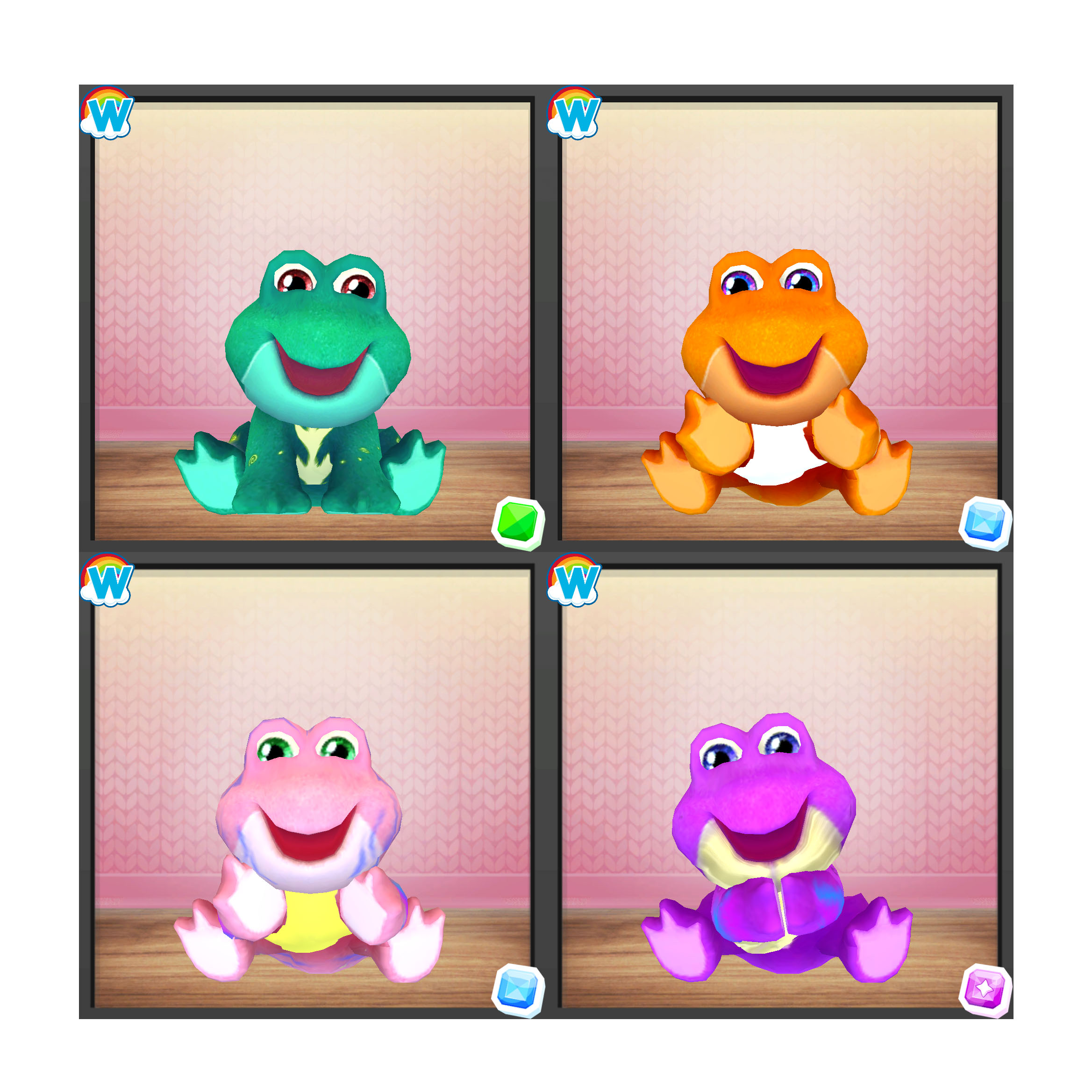 Since these colors are rare, super rare and ultra rare, they are more likely to appear when sparking pets who are generation two or above. Also, remember, the rarity of your parent pets may influence the rarity of your babies. So, grow your frog babies into adults for a chance to spark your own tropical-colored frog.


Check out some of the newest frog babies in Webkinz Next. Aren't they beautiful?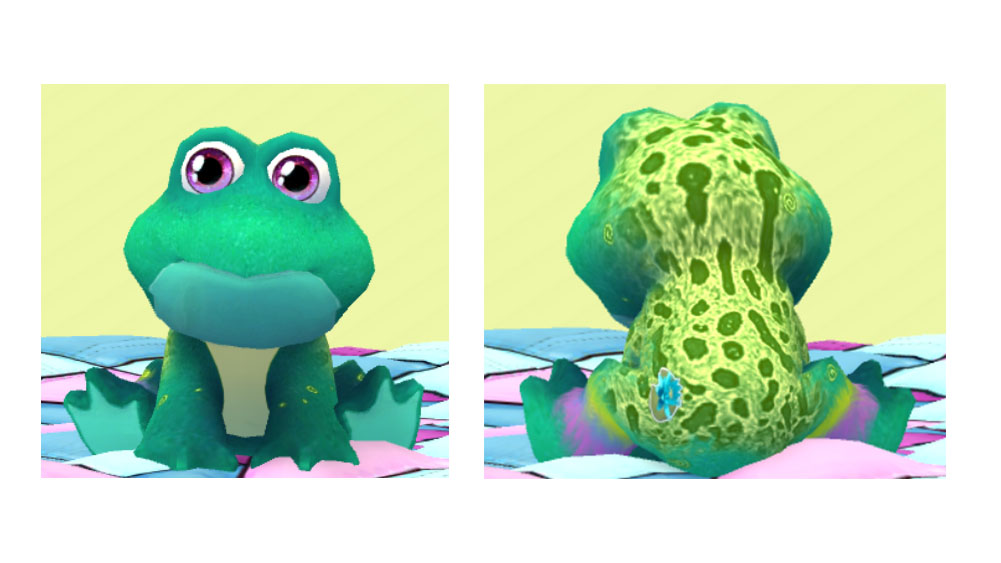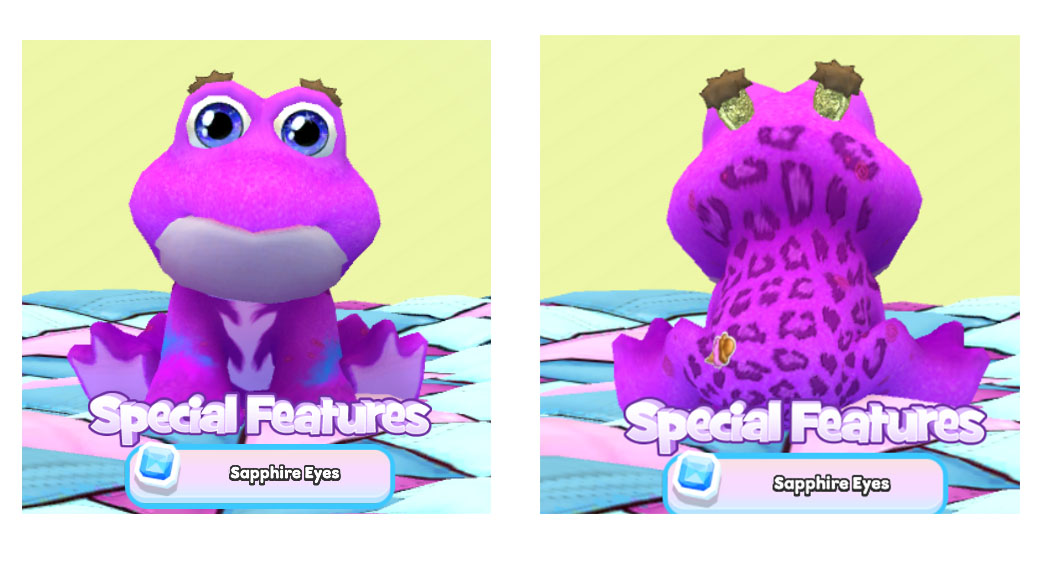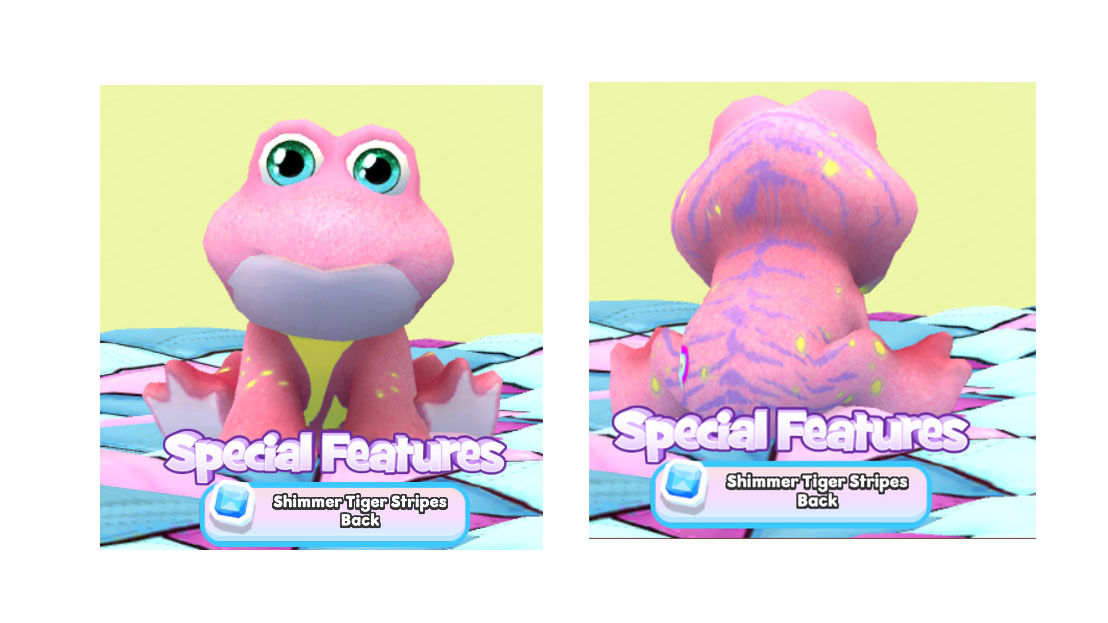 Download Webkinz Next now — available for iOS, MacOS, Android and Windows 10.