Hey Guys, I'm excited to show you new concept drawings for the Garden Oasis Room theme.
We held a vote earlier this month to determine which room theme we would release next. Players had 3 themes to choose from and the Garden Oasis theme received the most votes and will be released in the W-Shop on July 4th.
I only have 2 new concept drawings to show today, but stay tuned to Webkinz Newz because we'll be posting more soon.
Players picked the Garden Oasis room theme based on the original concept drawing we released of the Garden Oasis chair. Here's a look at it again:
Now, here's a look at the concept drawing for the bench that will be included in this theme. I like that the dragonfly design on the back of the bench matches the butterfly that's used for the chair. The orange pillow is also nice and bright and looks very comfortable.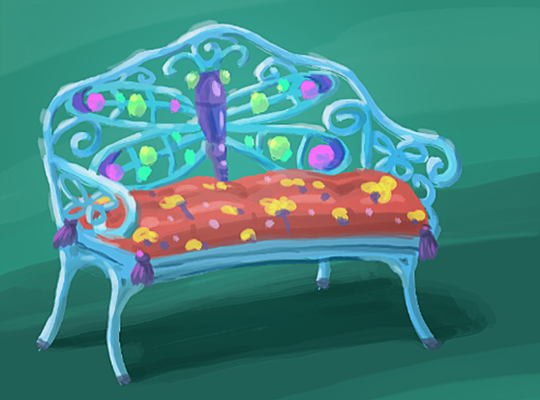 These planters are beautiful and full of colorful flowers. The idea here, is for the base to match the style, color and texture of the Iron Wood Side Table & Watering Can we released as Spring Celebration prizes earlier this year: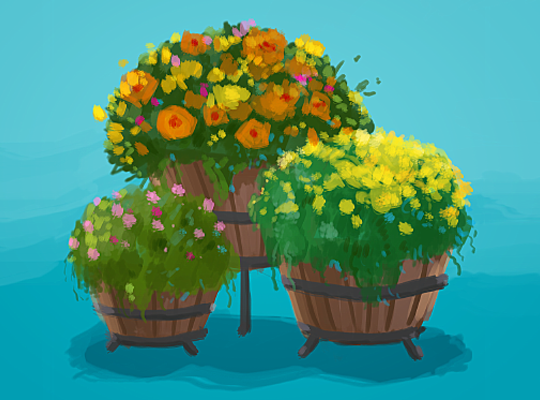 The 3D artist will use these concept drawings as inspiration when designing the final items that will be included in this theme. Please feel free to leave your comments, suggestions and feedback in the comments section below. We'd love to work together with you to create the best theme possible.
Remember, the Garden Oasis room theme will be released in the W-Shop, for KinzCash, on July 4th. Stay tuned to Webkinz Newz for more concept drawings soon!