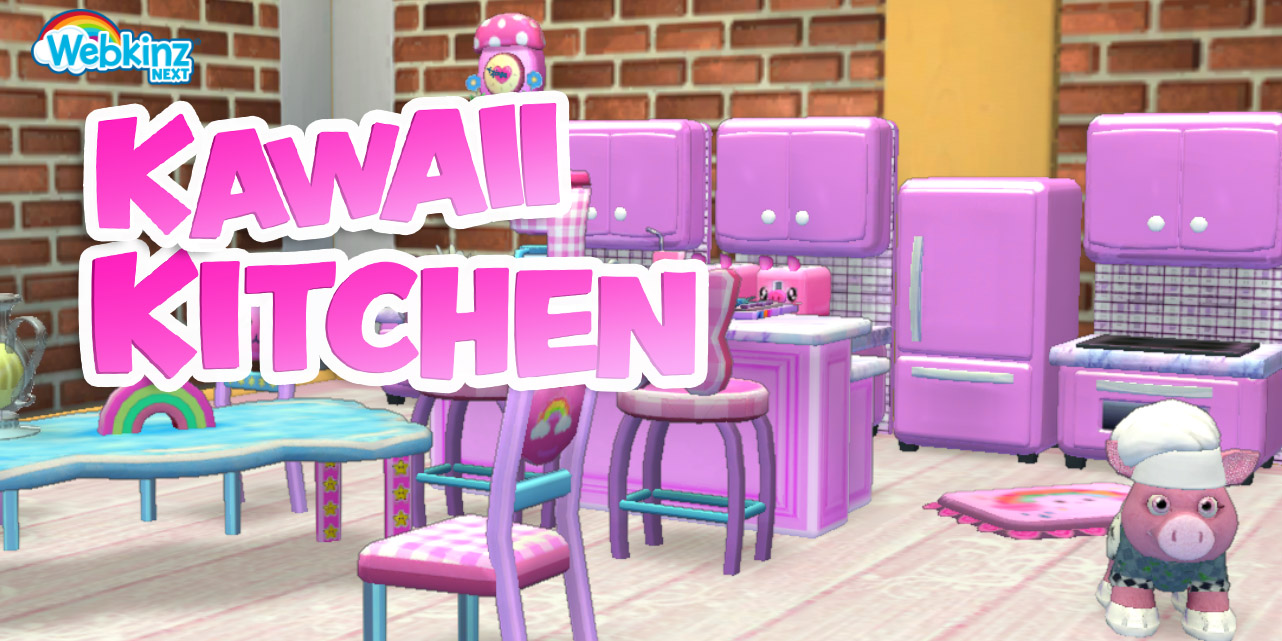 New to Webkinz Next, an adorable expansion of the Kawaii Kitchen really has us blushing!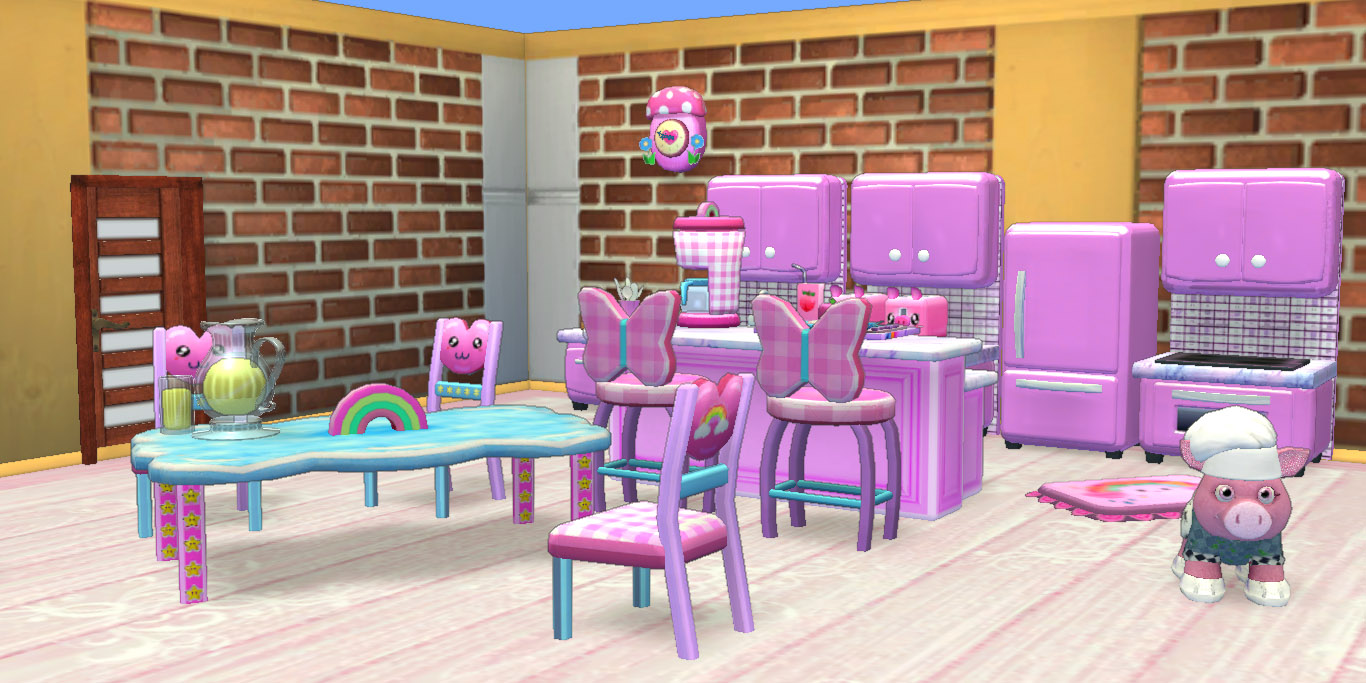 Collect these shiny, pink cute-as-strawberry-pie items into a bright and joyful kitchen, featuring upper cabinets, a sink, a stove and a refrigerator. Adorable piglet toasters are irresistible. Line them up cheerily along your counter to satisfy your growing family. And, don't forget a rainbow kitchen mat to catch crumbs!






Build-out even further with a countertop and butterfly-decorated stools, perfect for a breakfast nook, complete with a coffee machine and place settings.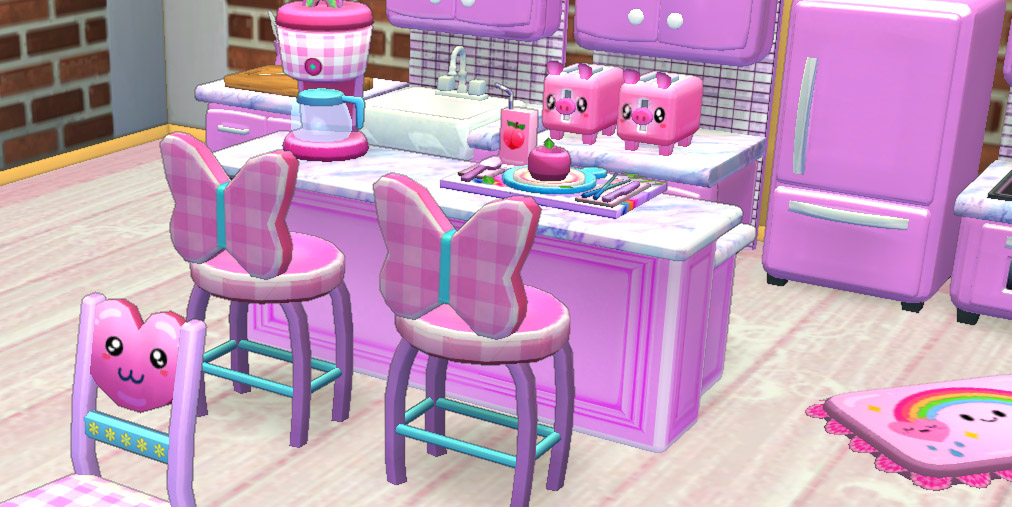 And, for larger meals, gather your pets around this large dining table. Seated around a rainbow centerpiece, they'll be eating in heaven.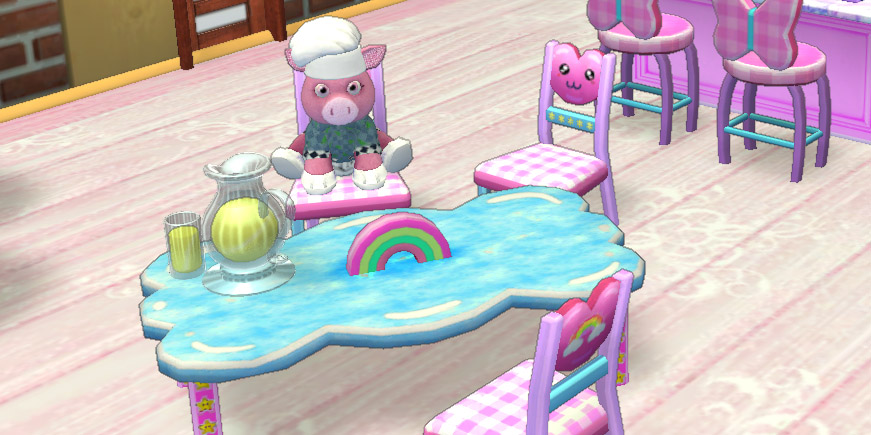 The Kawaii Kitchen is now available in the W Shop for Kinzcash. Collect this rosey kitchen and cook up a little glee.


Download Webkinz Next now — available for iOS, MacOS, Android and Windows 10.