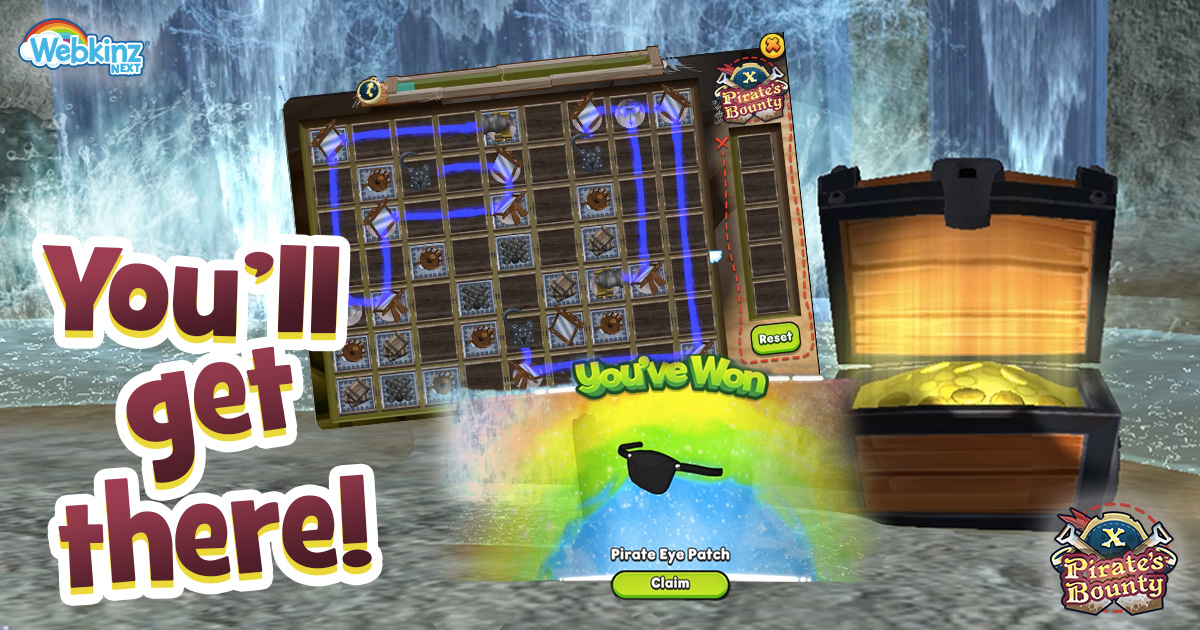 There's treasure to be found in the Webkinz Next mines!
If you're lucky, you've already spotted the treasure chest near the waterfall. On three different days each week, you can find the chest. The days are different for everyone so you might see it some days and your friends could see it on a completely different day!
Once you open the chest, click on it to start. Then create paths of light from the cannons to the locks to unlock the treasure and win a prize.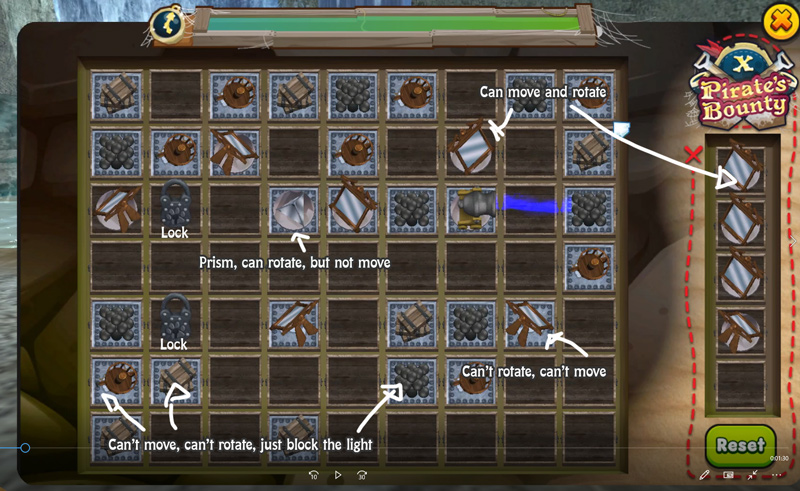 Place and rotate mirrors and splitters to direct the light, while working around the pieces that don't move. There are pieces on the right side of the chest that you can add to create and direct the path. Pieces with a round base can rotate and move. Pieces with a round base on top of a square base can rotate. Pieces with a square base only cannot move or rotate.
The puzzles change. Some will be harder than others.
Pirate's Bounty may seem tricky at first but don't worry – you'll soon get there!
Sally made a quick video to demonstrate how it works, and we'll be posting a 'How to' video soon: