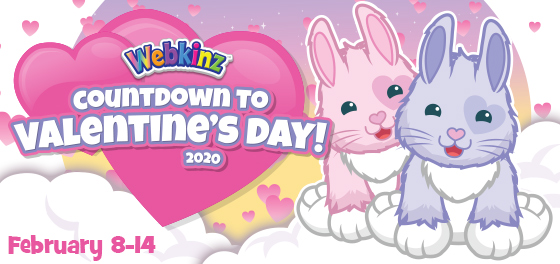 Printable Countdown to Valentine's Day Calendar with Free Codes!
The countdown to Valentine's Day is on! To show our love for our players, we are posting a printable countdown calendar with seven free codes!
Every day between February 8 and 14, log into Webkinz (web only) and enter that day's code in the Code Shop. The codes are valid for one day only so be sure to log in every day.
Click here to download the printable PDF.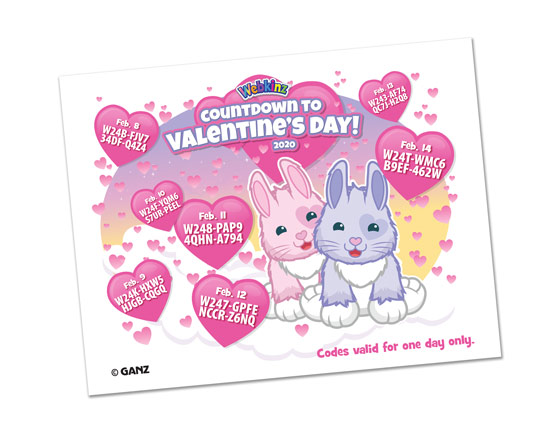 Check out the prizes and in case you have trouble reading the codes, you can find them all here.