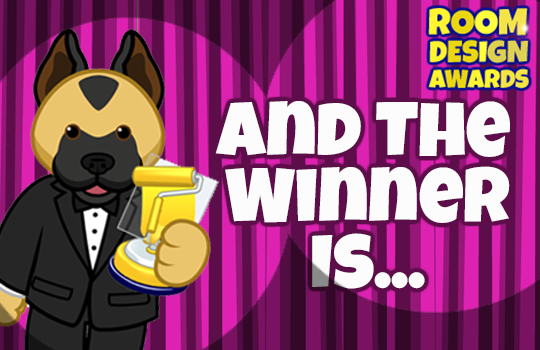 Hey guys! Michael Webkinz here with the results from our 6th Room Design Awards! I wanted to thank everyone who took the time to vote… I'm sure you had as hard of a time picking a design as I did.
Find out who won by clicking on each button below. Each of the 3 winners will be awarded a Webkinz Room Design Trophy!



Winners: Congratulations! Please check you inbox for an email from me and reply with the username of the Webkinz account you would like your trophy to be added to. The trophy will be automatically added to your Dock but please allow for a few days for it to show up.
Want to send us screenshots of some of your favorite rooms? E-mail them to me at letsbuild@ganz.com. Who knows, you might see them in a post right here on Webkinz Newz!
Please join me in congratulating the winners by leaving a comment in the section below…