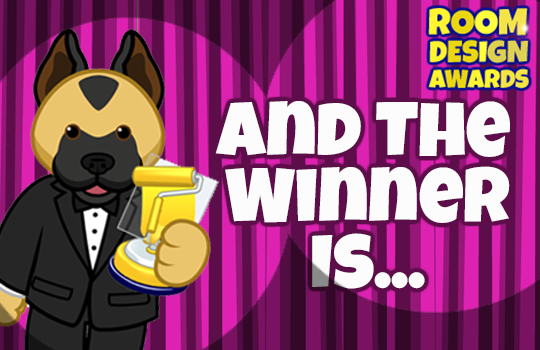 The results are in! Thank you for taking the time to vote. As many people have said, it was very hard to pick a favorite from the list of finalists. Every design was brilliantly executed and all 27 finalists should be proud to be part of Webkinz history!
Please click on a button below to find out who won a Room Design Trophy:






I hope that players will keep sending me their room designs because we will be continuing this Room Design series of posts on Webkinz Newz. Who knows, you may become a finalist for our next Room Design Awards! Please feel free to send your favorite Webkinz room designs to letsbuild@ganz.com.
If you have been selected as one of the winners, check your inbox for an email that will explain how to get your trophy.